The coronavirus (COVID-19) pandemic has likely had an impact on your B2B business or D2C, with rises in orders, supply chain bottlenecks, consumer buying behavior changes, store shutdown, and more.
Shop owners are experiencing difficulties like high rent for the store, and a warehouse to hold all of the merchandise, all of which must be paid for. In addition to this, the decline of revenue due to various restrictions makes it even more difficult to sustain the business.
The hardest hit were the local shop owners, Medium-small sized businesses aka the moms and pops stores, as their entire livelihood depended on their shop.
Our lives have changed dramatically by the second half of 2020. But how have things altered in the last 2 years or so?
The widespread lockdowns of last year have subsided, and restaurants, movie theatres, and gyms have reopened to a considerable extent. However, while students are still out of school, many of those in-person companies are experiencing personnel shortages as people wish to work from home. Many student employments have disappeared, as companies were already laying off the existing staff. Leaving the students with a lot of spare time and increased prices for common items, all this has prompted them to open online businesses to take advantage of the situation now that they have the time and are witnessing the downfall of retail stores.
The situation is still fast-evolving, even many who term this the "post-COVID" age. Retail and eCommerce organizations, on the other hand, have noticed new behavioral alterations in buying patterns, as well as which modifications from the previous year are staying.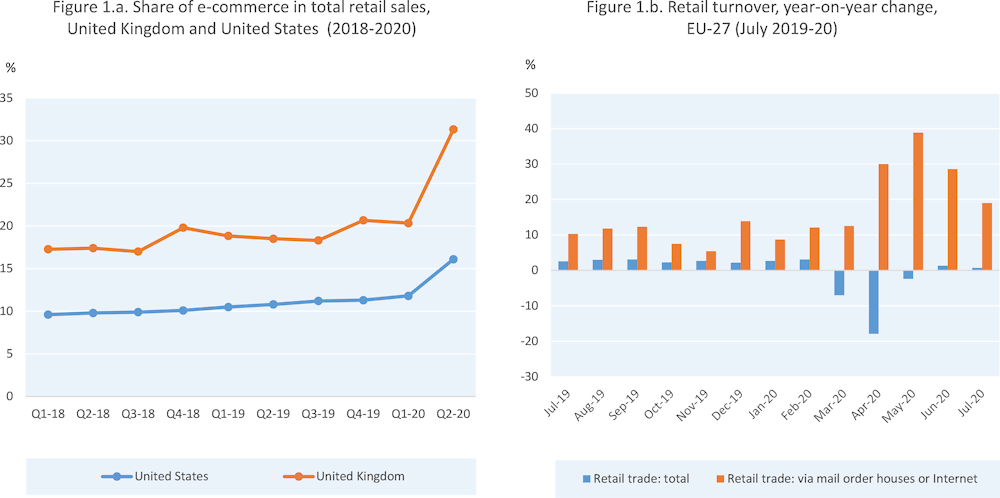 The pandemic has heightened the importance of an already growing practice of selling goods online.
In this piece, we look at the issues that eCommerce businesses experienced throughout the crisis like: How to create an online store for your business, how to do save costs using DIYs, and how to take your B2B clients to your app with Swing2App.
Why online stores?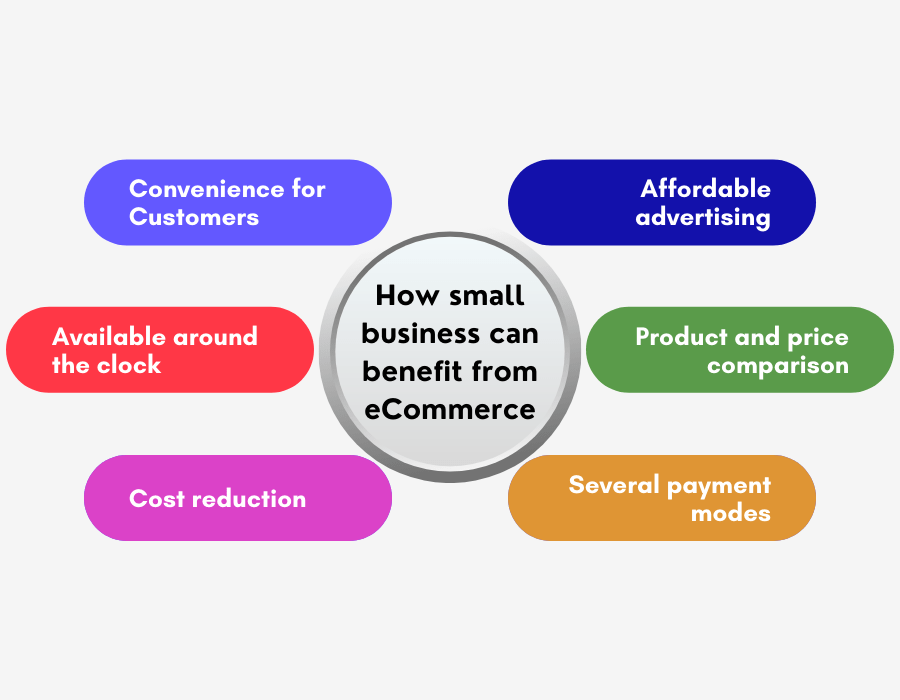 1. Convenience for Customers
Customers will be able to spend less time shopping for their desired products. Customers can locate things that are accessible in physical stores far away from them or that are not available in their area when they shop online.
E-business benefits include the ability to pick from a large choice of items and have the order delivered. Searching for an item, reading the description, and adding it to your cart all take seconds.
2. Available around the clock
What is the average number of hours a store is open every day? The closing hour of a brick-and-mortar business may result in the loss of certain consumers. However, with eCommerce enterprises, this isn't an issue. A client may go to an internet store, buy anything, and have it delivered fast, no matter what hour it is. Online stores may sell their products at any time, and all orders are automatically logged in their system. This minimizes the likelihood of firms losing clients.
3. Cost reduction
Many vendors have to pay a lot of money to keep their physical business running. They may be required to pay more up-front expenditures such as rent, repairs, shop design, merchandise, and so on. Even after investing in services, inventory, maintenance, and a crew, many vendors do not achieve the required profitability and ROI.
A vendor can save money on shop upkeep by using an internet business. When compared to a traditional business, an eCommerce store is less expensive and requires less investment.
4. Affordable advertising
Ecommerce marketplaces are visual mediums that allow sellers to show off their products. DIY capabilities may be used to produce personalized discounts, coupons, and sponsored adverts from the basic, boring text. Many online marketplaces include customer insight solutions for analyzing customers. This is usually a page that lists all orders, including pending, unshipped, sent, cancelled, and returns.
5. Product and price comparison
Sellers can compare items using tools or on their own in eCommerce. This offers them a solid notion of the product options accessible, as well as the normal rates if a product need isn't met.
Online comparison is faster and includes more items – It saves time when performing this comparison since all of the information is available on the purchasing site. Sellers at a physical store may not have access to as many facts – they simply have a better understanding of their own goods.
6. Several payment modes
Personalization appeals to buyers, and the same is true when it comes to paying for their goods. UPI, COD, card on delivery, net banking, EMIs on credit or debit cards, and pay-later credit are all options available on eCommerce marketplaces.
Cart recovery is a big advantage of eCommerce. A buyer may get at the checkout page but abandon the transaction. Customers can be notified to complete their purchases by phone messaging or email.
However, customers may only use one payment method per order. The order value, the simplicity of payment, and the availability of cash or credit cards all influence this decision.
Tools for creating an eCommerce website easily
1. Shopify
This is our top pick for business owners that wish to develop an eCommerce website on their own and then instantly launch it. Shopify is the ideal website builder for your eCommerce marketplace since it is easy to use, has a lot of customization choices, and doesn't require any technical knowledge on your part.
Aside from that, if a more skilled user wants to be creative, they may leverage Shopify's customizable CSS and design options.
2. Square
Square is the greatest option if you want to sell both in stores and online. All of your orders, whether online or offline, are consolidated into a single dashboard. Depending on what you're searching for, you may create a single booking page, a comprehensive online store, or simply checkout links. The default theme will be changed to fit the business category you choose.
Square is a little more limited than some of the other alternatives when it comes to storefront personalization.
3.Wix eCommerce
Wix is another e-commerce website maker that began as a simple website builder. To put it another way, it can be used to create any type of website, not only e-commerce businesses. Wix, in fact, has a plethora of attractive website designs that can be customized to meet any specialty or market.
Wix offers a flexible price plan that may accommodate any budget.
4. Bigcommerce
BigCommerce is a full-fledged eCommerce web development option to the competition.
The themes are extremely robust, with a wide range of current selections organized into many categories, as well as being mobile-friendly and accessible. There are both free and paid options available, all of which should assist you in making your store unique and consistent with your brand.
Convert your eCommerce website into Swing2App Mobile App
Why do you need an app when you have a website?
Mobile applications are now widely recognized as playing a significant part in the development of interactions between businesses and their consumers. In fact, by being just a "click" away, mobile eCommerce apps are well-known for getting to know their clients better. Business owners may target clients at any time and from any location with an eCommerce mobile app.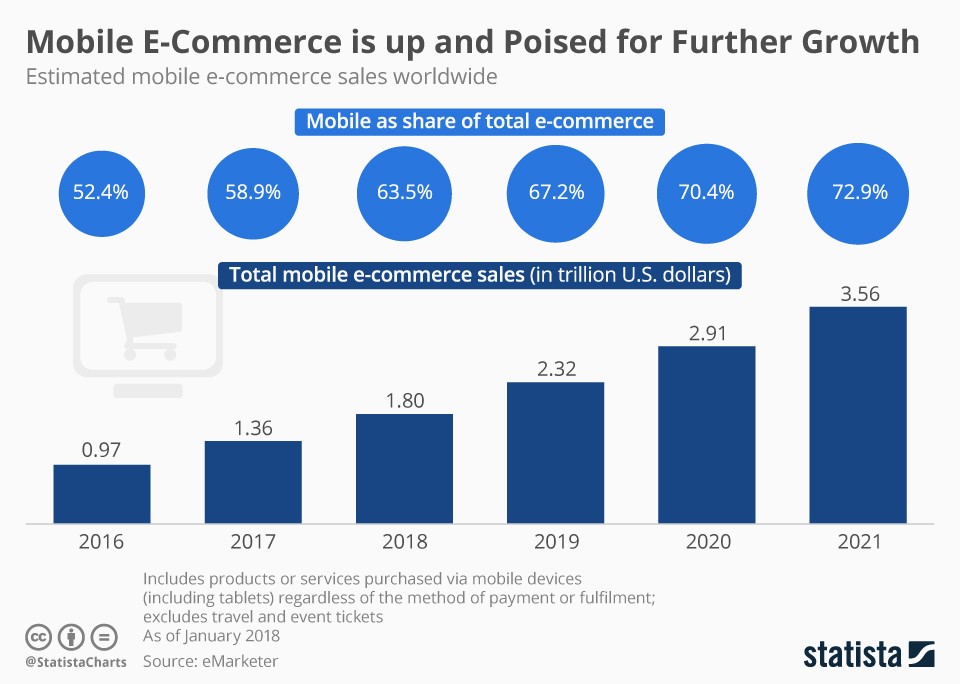 Benefits of having an app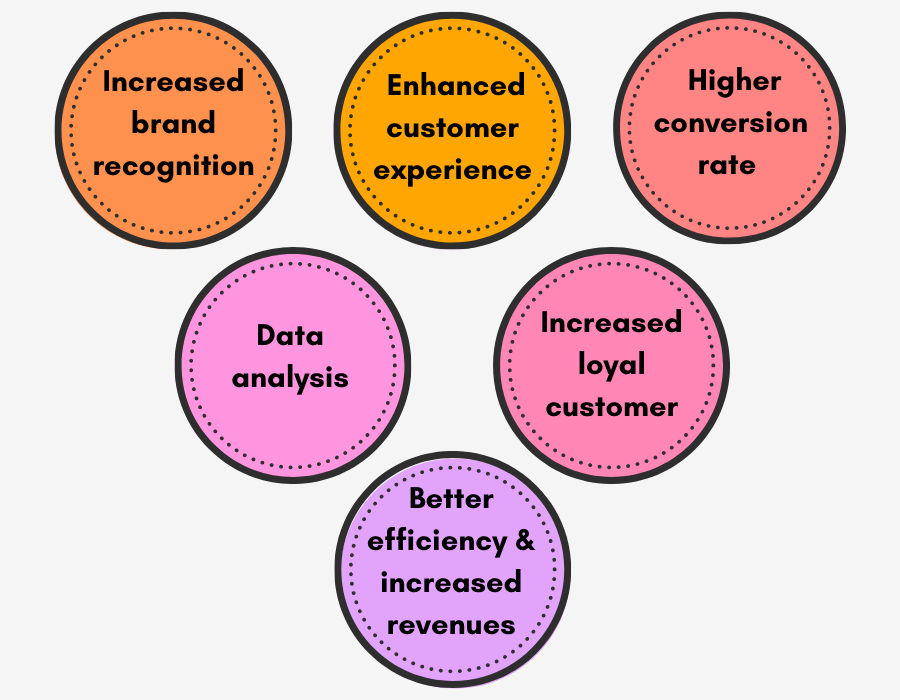 1. Increased brand recognition
Brands and customers may form deep bonds with the help of mobile applications. Users, for example, freely exchange links to their favorite websites, ask for comments, and discuss their customer service experience on social media. Customers may discuss your products and services by integrating prominent social media channels into your app.
These are effective techniques for establishing your brand's reputation, advertising your service, and attracting new customers.
2. Enhanced customer experience
Customers that are at the forefront of technology want a consistent and customized experience throughout their interactions with businesses. And dealing with your customers just through websites would not achieve this. If you want your clients to be repeat customers, use mobile applications to make it simple.
You will be able to gain useful information about your consumers by combining the strengths of upcoming technologies such as Machine Learning, Artificial Intelligence, AR & VR, and so on with a mobile eCommerce application.
3. Higher conversion rate
Customers expect a simple shopping procedure when they shop online. What's more, you may satisfy their need by using a mobile application.
Conversions are aided by several smartphone capabilities, such as push notifications. It keeps all of a customer's information, such as payment and shipping information, enabling quick checkouts.
Furthermore, mobile apps leverage device functions such as cameras to place orders. A mobile wallet application may also be integrated into an m-Commerce app to make the checkout procedure a one-step operation.
4. Data analysis
The program makes it simple to collect and track data. The mobile capability allows you to track user activity and provide you with relevant data about them, such as their reaction to certain content and features, feedback, session length, and audience composition. This might aid in the delivery of enhancements and updates, the creation of tailored content, the development of an advanced marketing strategy, and the execution of effective advertising activities. Leverage mobile analytics to your advantage.
5. Increased loyal customer
Although a mobile app is a replica of an online site, it is highly optimized, customized, and well-designed, greatly improving the consumer experience and easing the acquisition and retention of new customers. They find themselves at a comfortable online store where they can browse and buy products without the hassle of going to a physical store.
Conduct loyalty programs, such as incentives, discounts, a new collection, specials, and bonuses, to encourage your customers to return.
6. Better efficiency & increased revenues
Mobile apps, on the whole, are more adaptable and user-friendly. The relationship is simple and clear: a good app with the proper concept and functionality attracts more users; more users result in more orders, which increases your revenue.
Furthermore, push notifications are a low-cost and effective way to boost sales and retain brand awareness. You may rapidly send vital information to your consumers via push notifications, inspiring them to place immediate orders.
How to use Swing2app? 
Likewise, creating a website for your online store on Shopify, Wix, or any other Commerce website creation platform gives you an edge over the traditional brick and mortar stores. Similarly, Swing2App provides you an additional benefit of creating an entirely codeless app from your pre-designed e-commerce website in just 5 minutes.
For further details and pricing please visit: Swing2App: Website to app creator
If you want to increase your e-commerce sales, you need to use Swing2app and gain an edge over others. With Swing2App, you can build a fully functional eCommerce app with all the essential features like shopping cart, product gallery, and more without even a single line of code. One of the great advantages of Swing2App is that you can buy a plug-in product with Ad Mob integration.
Do you own a website or want to know how to create an app, using a free app maker which is truly a no-code platform?