You may have lately considered launching your own e-commerce business, thanks to e-commerce platforms that make it simple for anyone to do so.
If you want to generate money online, opening an e-commerce business might be a good place to start.
Setting up a store, on the other hand, is insufficient to produce sales.
You must understand how to effectively promote your shop to generate sales.
The end of the year is here! An opportunity for online retailers to generate a sizeable portion of their business revenue. Holidays and events such as Black Friday, Cyber Monday, and Christmas, which fall in the fourth quarter, provide opportunities for e-commerce businesses of all sizes to increase their online sales.
Many online sellers, particularly those without a solid action plan, are struggling to keep up with the holiday season.
Year-on-year growth of e-commerce holiday season sales in the United States from 2019 to 2021, by online shopping day-Statista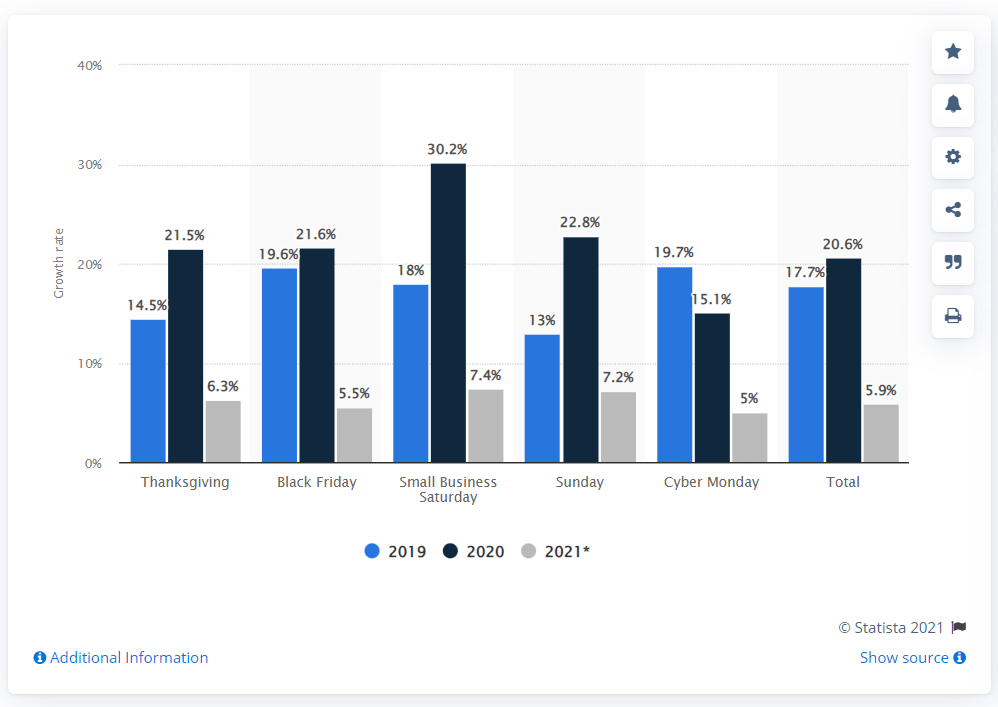 According to Statista in 2020, total e-commerce sales during the U.S (United States). The holiday season grew 20.6 percent. Small Business Saturday saw the highest increase in online sales of all shopping days during this period, up more than 30 percent compared to the previous year. Meanwhile, in its 2020 edition, Thanksgiving and Black Friday each witnessed a 22 percent jump in web sales.
This makes it quite clear that the year-end is a blessing for e-sellers.
Now, we will look at six tips you can use to boost sales at your e-commerce shop.
You will be able to take your fledgling business and transform it into a powerhouse that produces sales 24 hours a day, seven days a week by the conclusion of this article.
Let's get started!
Here are the strategies to get the best out of the going year
1. Clear Budget for marketing
One of your most significant expenses is your marketing budget. A well-thought-out budget guarantees that your marketing efforts are maximized. As a result, it's critical to be cautious about how you spend your marketing budget. You should look at the best social, search, and display platforms to acquire media for your brand when allocating your marketing money intelligently.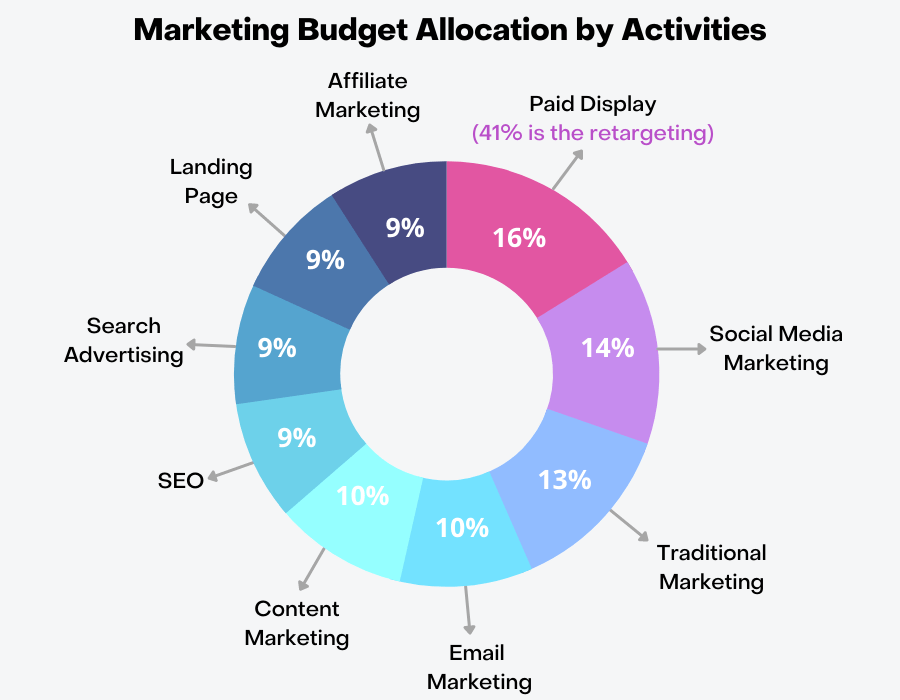 In certain circumstances, retargeting is more effective than reaching out to a new audience. Furthermore, when compared to other marketing strategies, retargeting is a low-cost option.
You should re-target those who have done the following:
Browsed your website in the year
went to your specific product category.
brought within the last six months
Clicked on your social media ads.
Followed you on every social media platform.
Abandoned their cart.
Spending a little money to re-capture these clients may result in more sales than you anticipated. However, before allocating any marketing costs, you should take a step back and evaluate your business and goals.
2. Eye-catching product video ads
Represent your business what your product is all about. Create content that showcases your product. If you have a high-quality product with features that set it apart from the competition, you will also have a video to highlight it. They highlight the best features of a product in an entertaining way that appeals to people.
If you are not sure how to make a compelling product video, consider the following suggestions:
Set clear objectives of video
Determine your target audience
Let your customers tell your story
Take inspiration from your competitors.
Discuss advantages rather than features.
Choose words that will help to reinforce your main point.
Obtain the viewpoint of a consumer
Have a strong call to action (CTA)
Keep in mind that the average length of time for a video ad to grab an audience's eye is between 30 and 45 seconds. So, try to create concise yet effective videos s or risk losing viewers.
3. Promote your top sellers
The rule of thumb is to sell what is selling and then sell even more. Your eCommerce store may contain hundreds of product categories, but each category does not generate equal numbers of sales. That is why you must determine which category is performing better than the others.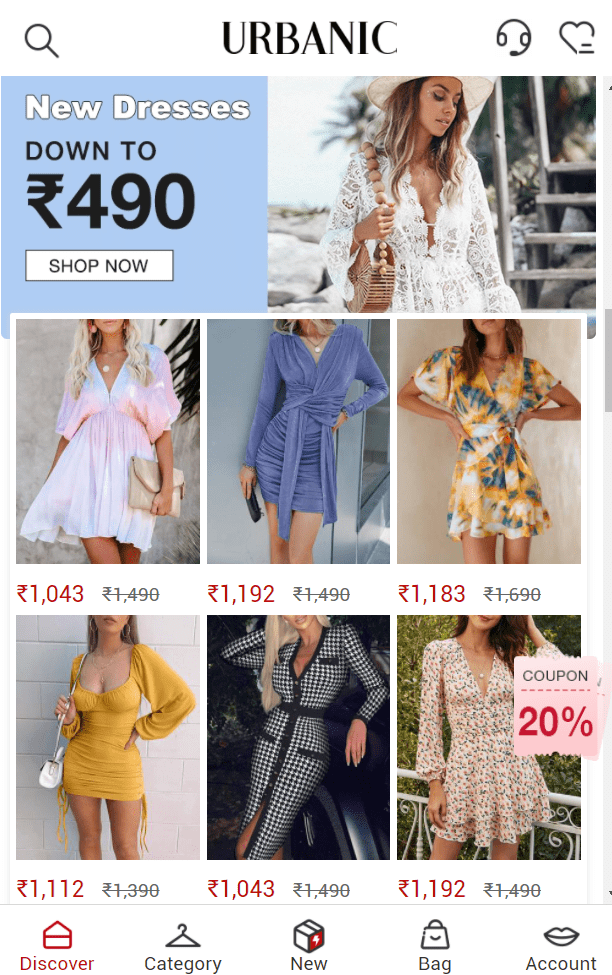 It's important to consider historical data and future potential success when determining the top-selling categories. Obviously, there are many more factors to consider when determining the best-selling categories, but these are some of the most important.
4. Smooth checkout and payment experience
eCommerce checkout processes that are well-designed boost conversions. You've worked hard to gain people's attention. Having carefully chosen and developed your products, written marketing copy that is tailored to your ideal customers, and creating a clear and simple purchasing path are just some of the things you have invested time and money in. A poorly designed checkout page may waste all your effort and money.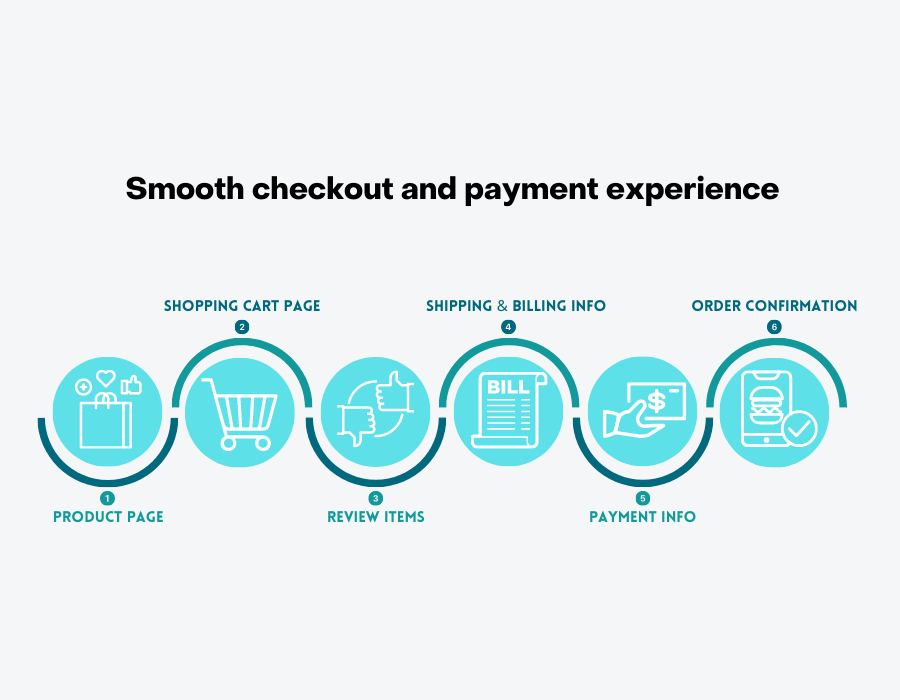 Statista reports that 88.05 percent of online shopping orders were abandoned in March 2020, i.e., not converted into purchases. An estimated one in five customers will abandon their shopping basket due to a "long/difficult checkout process" in the coming years.
Your checkout process must be straightforward and easy to follow. If your checkout process is easy and straightforward, you can convert those would-be abandonments into valuable sales.
These tips will help you improve your eCommerce checkout process and provide your customers with a pleasant shopping experience:
Be transparent about all the costs
Include thumbnail images of products
Quick navigation
Highlight ongoing Offers or Coupon Codes
Multiple payment methods
Guest checkout option
Provide Live chat support
Proper Refund and Return policy
5. Optimize your website
Optimizing and testing your website is another important strategy to consider when developing an eCommerce strategy. Make sure that your website is accessible on smartphones and tablets. Make sure that the website looks good on different devices. In addition to your website, you should also have a mobile app. With Swing2App no-code mobile app builder, anyone can create a mobile app for an eCommerce store either from scratch or convert your website to an app in just minutes.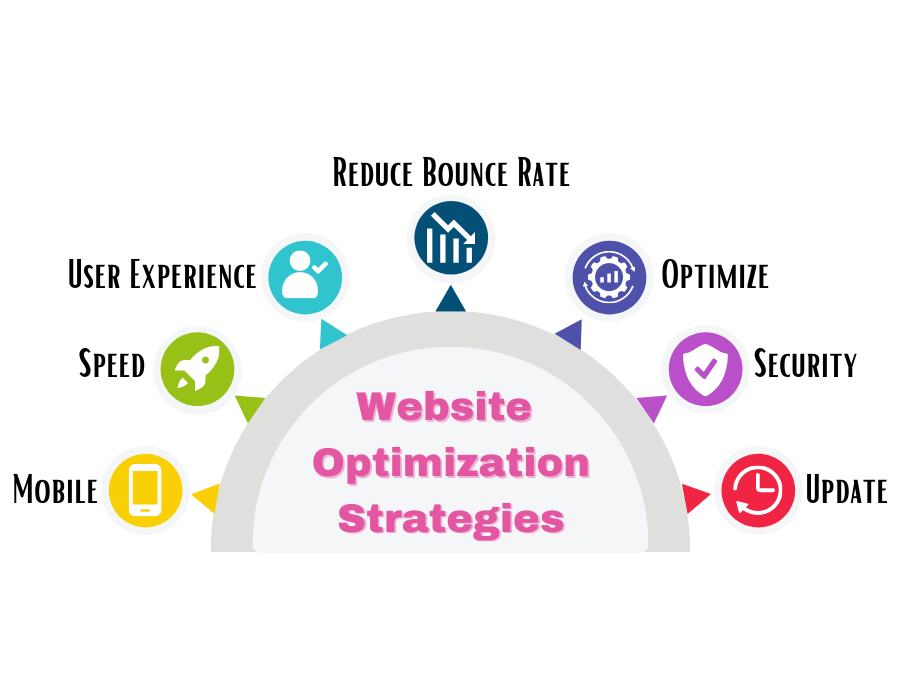 Your website may see a significant increase in traffic during the holiday shopping season. In a brief period, how well are you prepared to handle a sudden surge in the number of visitors to your website? Consequently, it's useful to conduct tests in advance to make sure your website can handle a surge in traffic without crashing.
6. Customized Loyalty rewards
Customizing loyalty programs is the key to success.
The building blocks of every program are the same, but the success is finding a way to tailor it to meet the needs and desires of specific customers.
Although no two retailers have the same demographics, all customers want to feel special. Creating differentiation and brand loyalty is all about customizing the loyalty rewards for your customers.
The best example of this can be Starbucks ' loyalty program.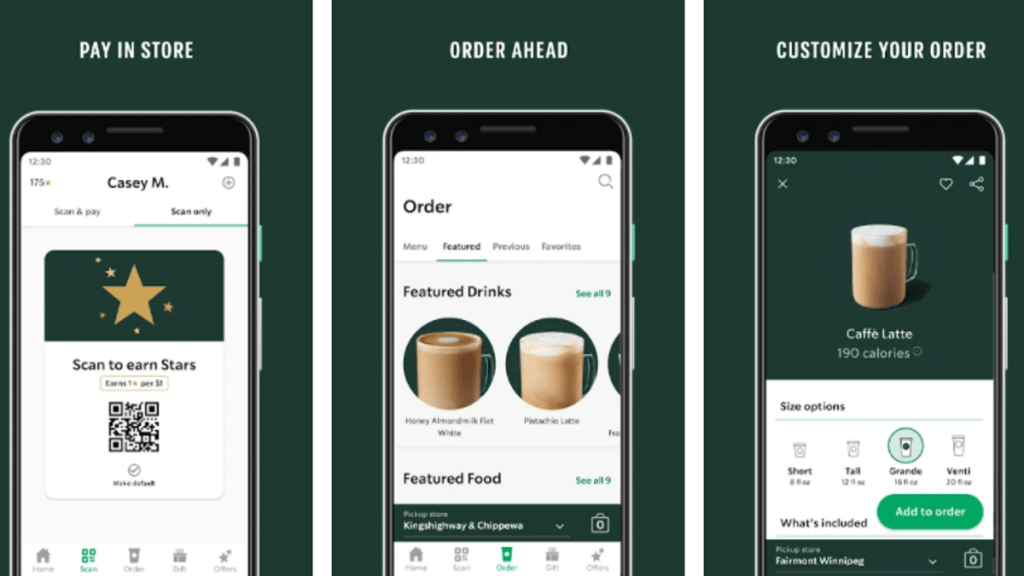 Customer loyalty programs are the most successful because they meet and exceed their members' expectations.
Wouldn't it be great to have a loyalty program that attracts and retains members while also meeting these objectives?
In a nutshell
Prepare for the final quarter early to have a more successful and stress-free period. Planning for the final minute can help you avoid costly mistakes that will harm both the company and you personally. Early planning puts your company in a much better position.
If you want to increase your e-commerce sales, you need to use Swing2app and gain an edge over others. With Swing2App, you can build a fully functional eCommerce app with all the essential features like shopping cart, product gallery, and more without even a single line of code. One of the great advantages of Swing2App is that you can purchase a plug-in product with Ad Mob integration.
If you have an Ad Mob account, all you need to do is include the necessary Swing2App information, and the Ad Mob ads are automatically added to your app.
Moreover, all advertising money is shared with consumers. To integrate Ad Mob into the application, Swing2App only charges the installation costs.
Do you own a website or want to know how to create an app, that too using a free app maker which is truly a no-code platform?
Swing2App is the solution!
Get in touch with us if you are looking for help to you build an e-Commerce mobile app that increases sales and delivers an excellent shopping experience to your customers without spending fortunes.