In recent years, the mobile e-Commerce revolution has contributed to the emergence of smartphone applications and websites. Using a smartphone app, our consumers have been much more relaxed shopping than a website. Giant e-commerce firms are also focused on optimizing end-user experience on mobile devices, offering a powerful technological infrastructure by cutting-edge mobile apps.
59 percent of all e-commerce purchases worldwide involve phones, and this number is expected to expand more in the years to come. There are clearly big prospects here. The biggest challenge facing any e-commerce organization is to stand out with a beautiful and engaging app in the market that attracts and retains customers at all stages.
Worldwide, the rise of e-commerce is largely driven by customers purchasing products and services using their electronic computers, phones and tablets.
Mobile e-commerce apps are on the rise and will continue to grow at a rapid rate in the coming years. Take a look at this graph to see for yourself.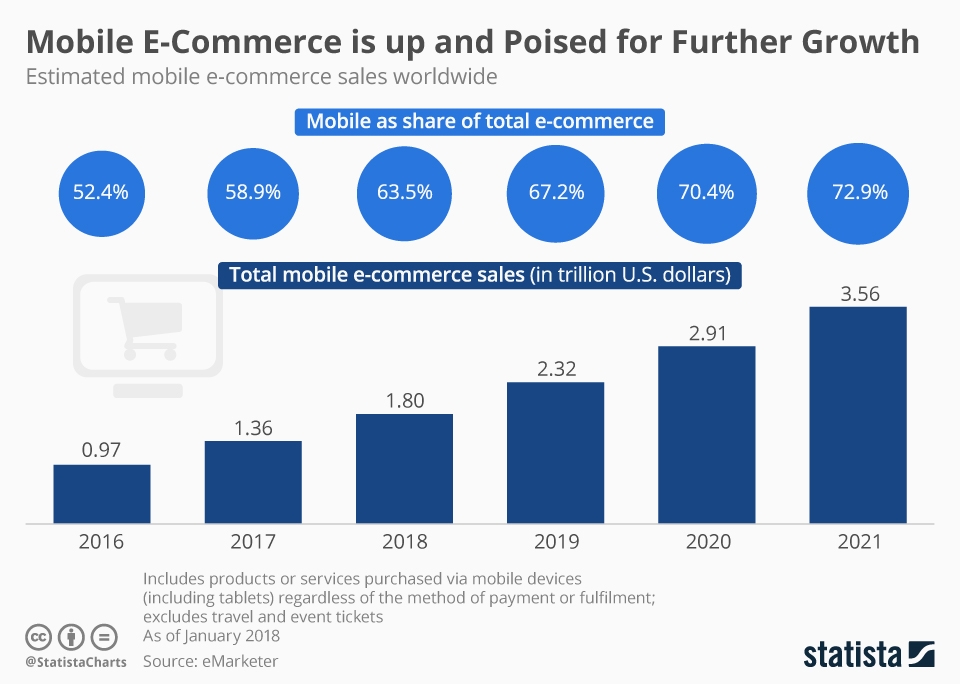 More than half of the people who use smartphones rely on mobile shopping applications. This means the e-commerce outlets will soon be the consumers' main shopping store. Not every online retailer, though, achieves desired targets and envious accomplishment.
Therefore, you need to define top features and functionalities for the product if you are trying to create an irresistible e-commerce app.
Check out the list of top mobile app features for e-commerce that will help you accomplish these targets, and make your m-Commerce app loved by your customers!
Top eCommerce Mobile App Features
Easy registration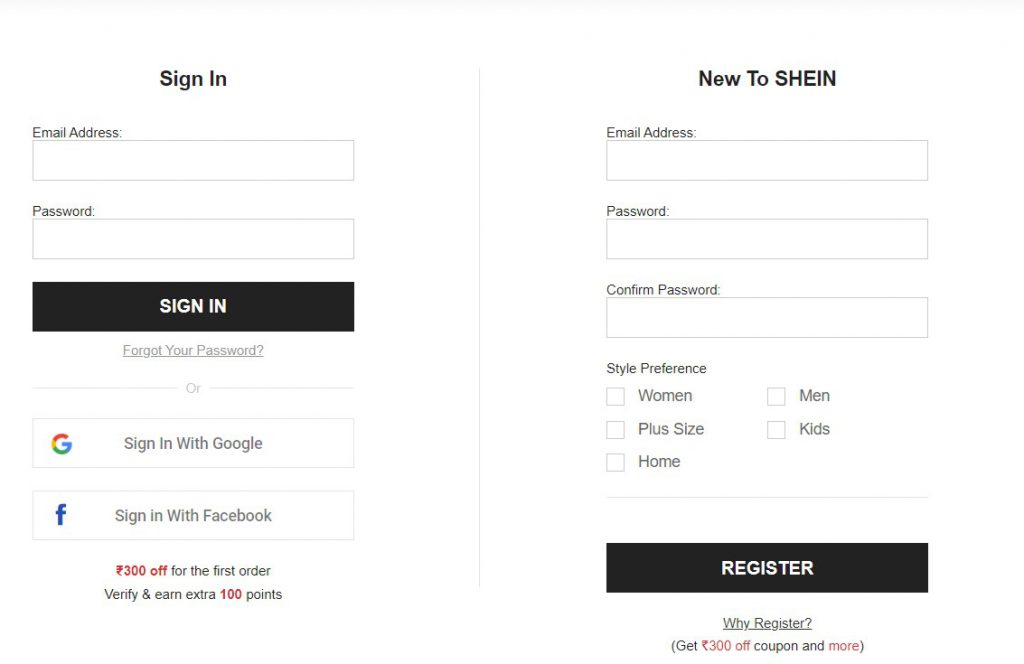 You just have a moment to attract your customers with our eCommerce mobile application. A big turn-off for users is the lengthy login forms that require more than two or three replies.
Make sure the sign-up process for your eCommerce smartphone app is quick and easy in order to achieve successful conversion rates. Allow social link choices so that users can join up and sign up with only single click.
To start using the app, users don't have to fill in a lot of details. A mobile e-commerce app is made much more available with such a convenient entry point.
Product gallery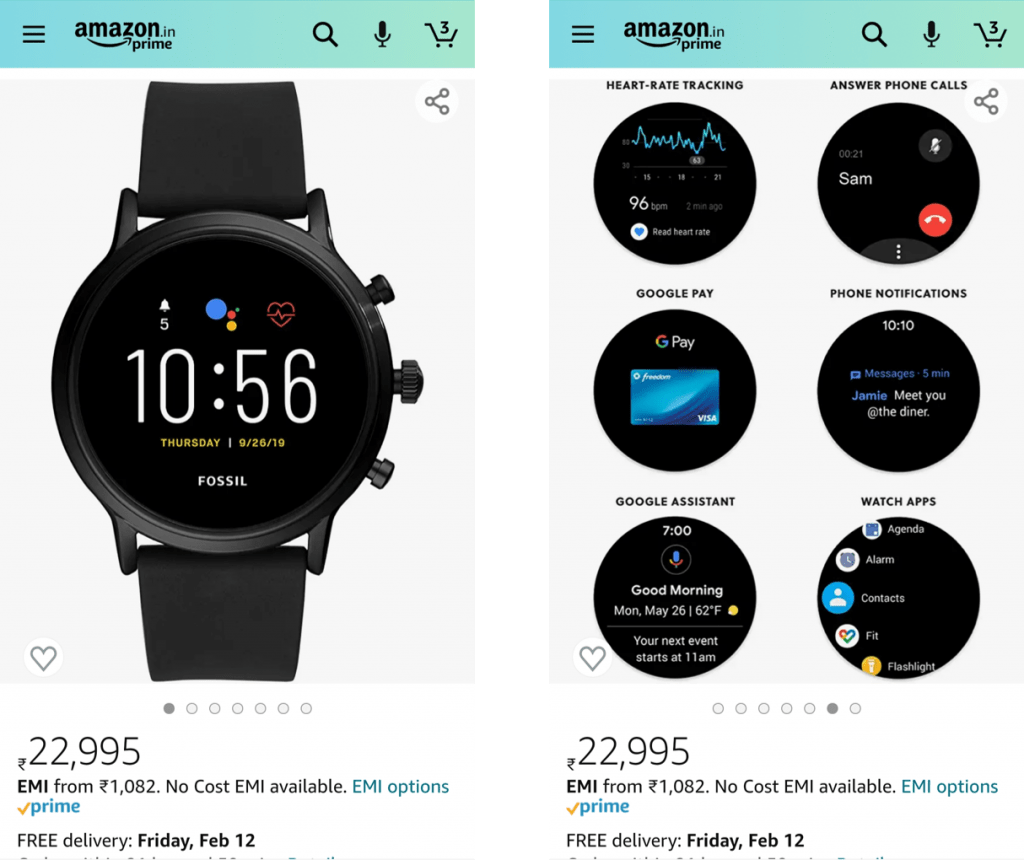 A gallery of products goes a long way towards building trust in the products. It also allows consumers to make suitable purchasing choices and maximizes consumer loyalty.
A visual representation of the items is equally crucial. While the printed explanation encourages consumers to consider what the product is made of, a gallery of items helps them to gauge how the product really looks. For items like clothing, home appliances, etc., this is especially relevant.
From several different angles, shoppers get to see a product that takes them closer to the fun retail experience of a brick-and-mortar store. You may also deliver visualizations of 3D products so users can turn the product around intuitively to see it better.
Multiple payment options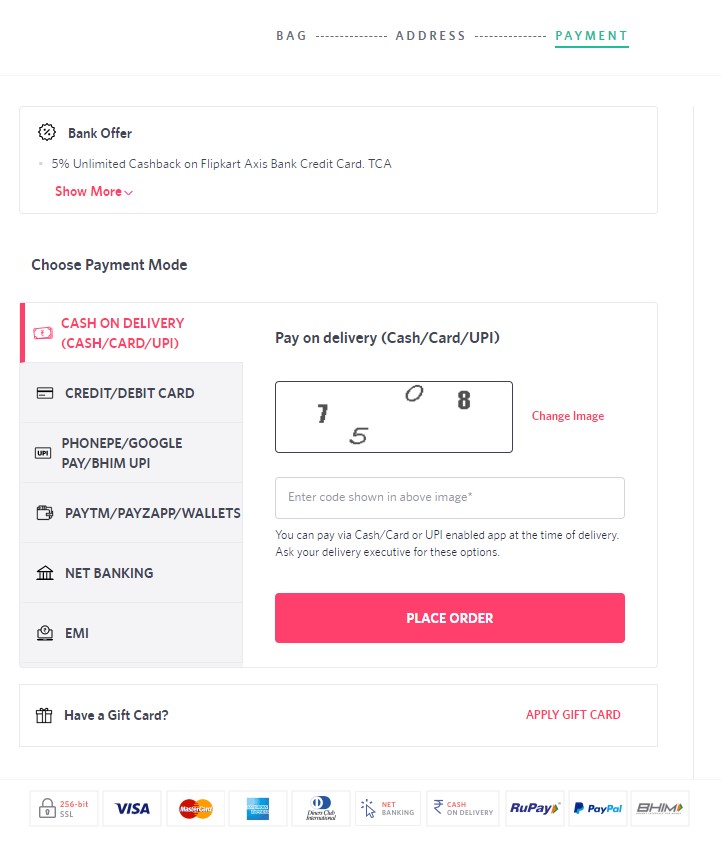 Some consumers choose to pay in advance to create loyalty points using their credit cards, and some choose cash on arrival. For some consumers, G-pay has become incredibly convenient and some are looking to get cashback by paying through e-wallets.
One of the major factors behind cart abandonment is not having a desired payment mode in an eCommerce app. You will decrease your cart abandonment rate by 31 percent by making your checkout processes easy and secure.
Thus, one of the most critical eCommerce mobile app creation features you can concentrate on is to safely facilitate all these payment options.
Personalised push notifications for flash sale offers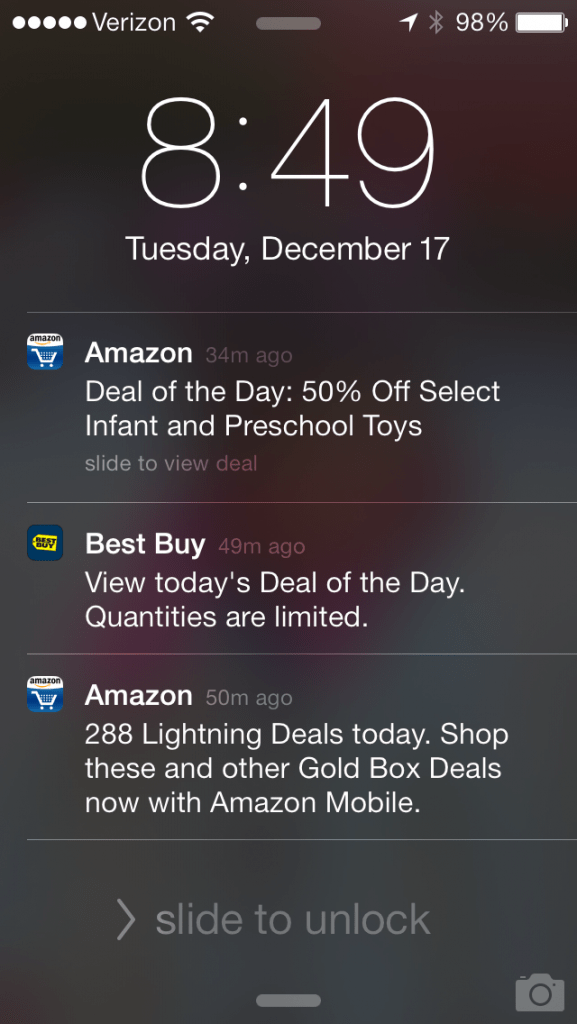 Push notifications are a simple way to send updates for new deliveries, festive sales or just for offers on things sitting in your basket. Move past the promotion of stereotypes to devise a plan that makes the most of current situations.
Push notifications can only generate revenue for the company if they are deliberately designed to draw and value customers.
Customers shopping for other items will take advantage of these educated tips and get access to the products that suits their taste and finish their order quickly.
Easy access to customer service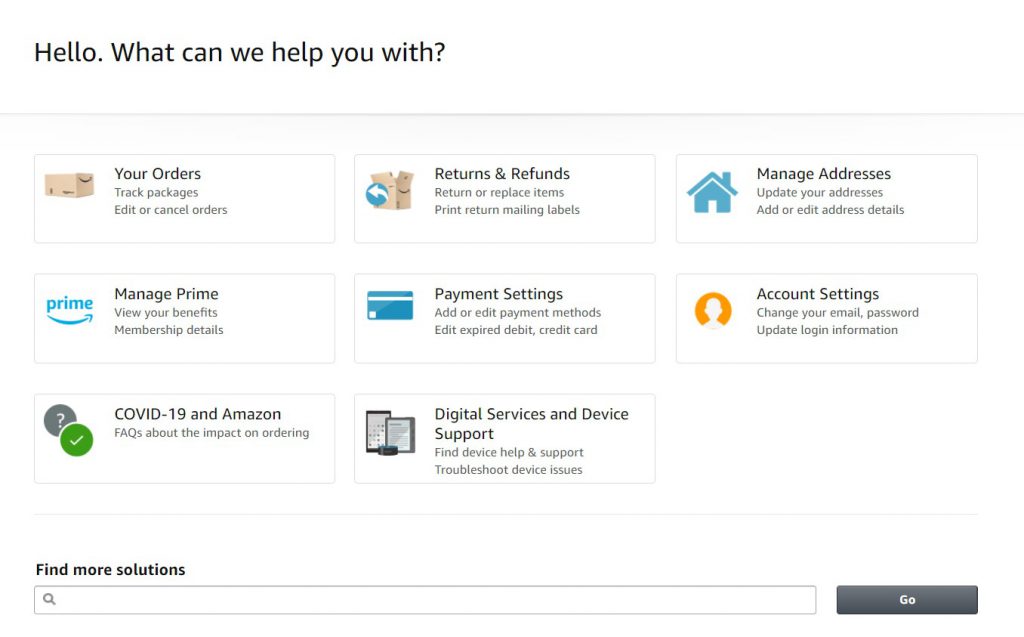 For any mobile commerce shop, enabling connections between clients and members is a must-have. For example, online chat or texting service, call, or email help, you can play with multiple solutions to see which ones your customers want best.
It can be a game-changer for your eCommerce mobile app to allow your customers to easily contact and get assistance from your customer service.
Approximately 90% of consumers felt they were frustrated with their mobile eCommerce app as they sought to obtain customer service. This makes it all the more necessary to enhance your client support services.
Order summary, status and tracking options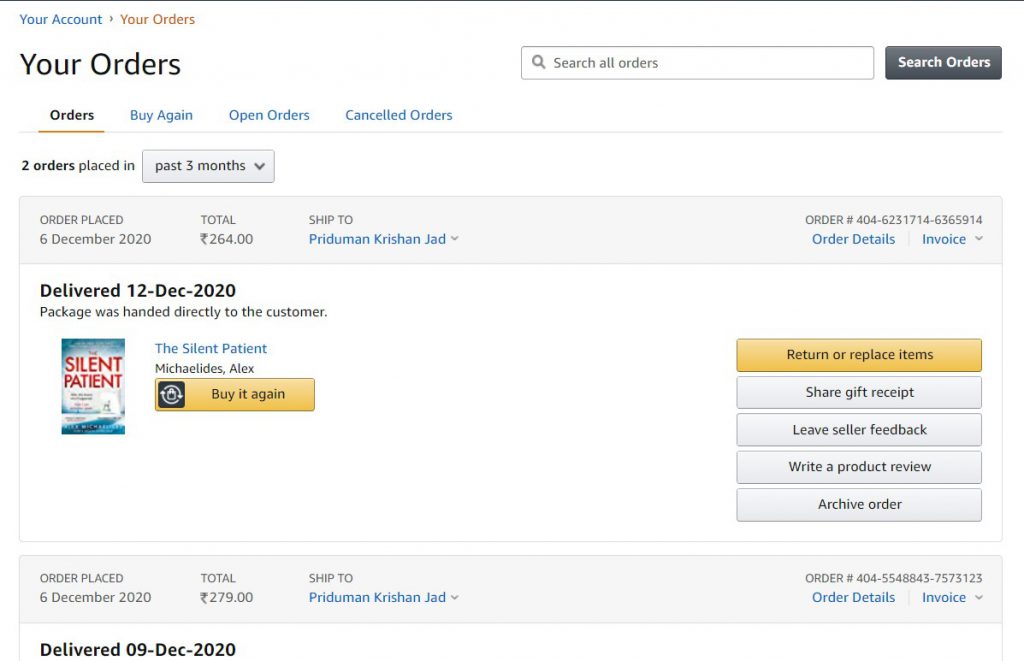 It is important to keep the users updated on the status of their order after the transaction has been made. Ensure that consumers are alerted by the eCommerce smartphone app whether an item has been delivered, when they can anticipate its arrival, and if there is a delay in the shipping.
An easy to understand description of his order is one of the essential features that a customer wants in an eCommerce app. This helps them to rethink and check what they intend to obtain before making the payment.
This increases the end transparency and lets the customer trust all of their purchases with your brand.
e-commerce analytics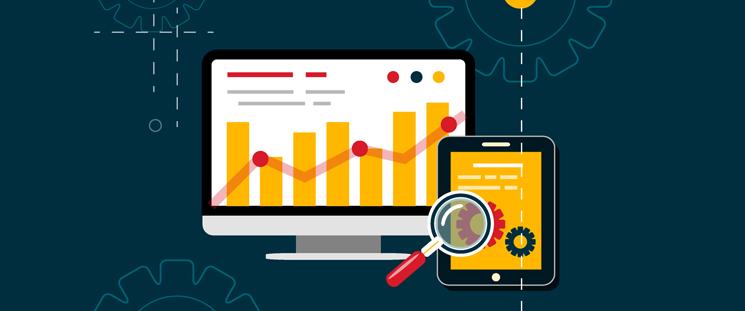 To monitor your company's shopping habits, customer preferences, and profitability, incorporate an appropriate analytics platform into your eCommerce app.
Google Analytics is an exemplary instrument for calculating click-through speeds, user session times, transaction costs, etc.
Having insights into who your high-value clients are, where they come from, what their shopping process looks like, the categories they browse most, and other such features will help you to devise an optimized and more attractive user experience.
Create your own e-Commerce app with Swing2App swing shop feature
Swing2App is a no code app builder where anyone can create app on their own without any coding knowledge at all. With its Swing Store feature you can create a top-notch mobile e-commerce app in few simple steps without much hassle.
All you need to do is register your app by applying for Swing store, where you have to add basic details of your store and you will get all the features that you need for your shopping app.
Swing store enables following features in addition to the basic Swing2App features:
1.Shopping cart: This is a page where you can check the items you have placed in your shopping cart or before purchasing a product.
2.Category list: When you register a product, you create a category first and then register the product for each category.
Example, In Clothing e-commerce apps:
TOP: T-shirts, blouses, knitwear
DRESS: One Piece
BOTTOM: Pants, skirts, shorts, jeans
After organizing the categories like this, you will register the appropriate products for each category.
Therefore, even the categories that have been created like this can be configured as well.
3.Digital Product purchase completion page: products such as pdf, video, files, coupons, etc.
This page is for checking and viewing the contents you purchased.
4.User profile: "My Page" is a page where user can check all the details of your purchase, payment, and delivery.
It provides functions such as order status, delivery inquiry, delivery completion, purchase completion, and exchange inquiry.
5.Shopping mall main: The shopping mall main page is a main home screen page suitable for applying to the home screen as a shopping mall gateway.
A menu of popular products, categories, and major products is provided which can be edited easily.
6.Shopping mall information: It's the store information page consisting of basic shopping mall information and provides customer center, operating hours and other such information.
7.Product search: For easy navigation Swing2App also has product search page where users can search for registered products in the app.
Users can also apply search filters like- Filter by priority, latest, price, and popularity.
8.In-out time: You can apply it if you have registered a hotel or other accommodations or a product that makes a reservation for the entire day.
Check-in and check-out are displayed in the calendar window, so this feature is best for hotel apps.
When the date reservation is completed by the user, the products available for reservation on that date will be shown.
9.Booking: Users can select a date in the calendar window to view it.
Products available for reservation on that date will be inquired. This is the structure of making a reservation by selecting the time set by the administrator. This type of reservation can be used when your business is involves multiple shifts in a day, for example salon app.
Conclusion
The market is getting tougher by the day as the eCommerce industry booms like never before. Equipping your app with all the important mobile app creation capabilities of eCommerce is a must for your company's survival. If you've created a user-friendly, flexible product, it can take your eCommerce company to the next level to build a strategic marketing plan for your app.
With Swing2App you can create a fully functioning e-commerce with all the essential features like shopping cart, product gallery and much more without even a single line of code.
Get in touch with us if you're looking for help to you build an e-Commerce mobile app that increases sales and delivers an excellent shopping experience to your customers without spending fortunes.