In today's time, all the smart entrepreneurs know what they should bet on – mobile apps.
As the number of mobile apps adds another billion, we see a progressing engagement in investments towards mobility solutions. More and more startups are coming up with ground-breaking app ideas that are catalytic to solutions to many existing problems, especially at the time of pandemic.
According to App Annie, the increase in Mobile app usage during the Q2 of 2020 spiked by 40%. That signifies the lucrative future of mobile app even in 2021 and going forward.
Given the situations, apps with the on-demand model, mental health and wellness app, video conferencing apps, to name a few became the need of the hour, thus claiming much popularity.
They aimed at solving the problems at hand due to the pandemic and acted fast on the opportunity to fill that empty niche with their product.
Examples of some phenomenal mobile apps that bagged popularity during COVID-19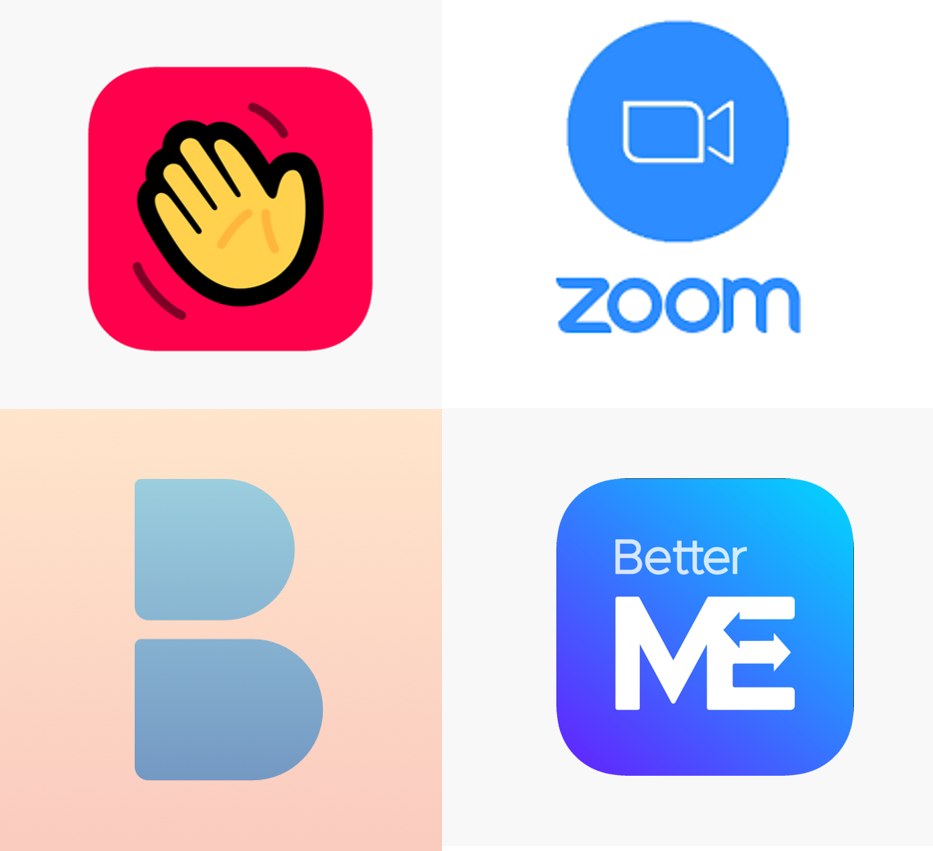 Entertainment and video chatting app: Houseparty
With government lockdowns keeping people away from their friends and family, consumer demand for video chat apps has skyrocketed. The app grew to become the No. 1 Overall app in 16 countries, as well. And in the U.S. App Store and Google Play, it got as high as the No. 2 Overall app. It attracted the young audience as it provided social media integration, in-app games and other fun features.
Video Conferencing apps: Zoom
It might not be a news for you at this point since you probably would be using this app for streamlining Work-from-home. Zoom and other applications like it came in high-demand in 2020 during the global lockdown phase and are still being used heavily by majority of the organizations.
Meditation and Mental health apps: BetterMe and Breethe
During the tough times, when the world as we knew it was changing, apps like Breethe provided an escape for people to maintain their calm. As per Adweek, the app skipped 31 spots to reach 41 ranking in the health and fitness category.
Another app that saw an exponential increase in downloads was BetterMe jumping 70 spots to reach 26th position on the list.
Apps such as Ginger were also offered by employers to help employees manage their anxiety in the turbulent times.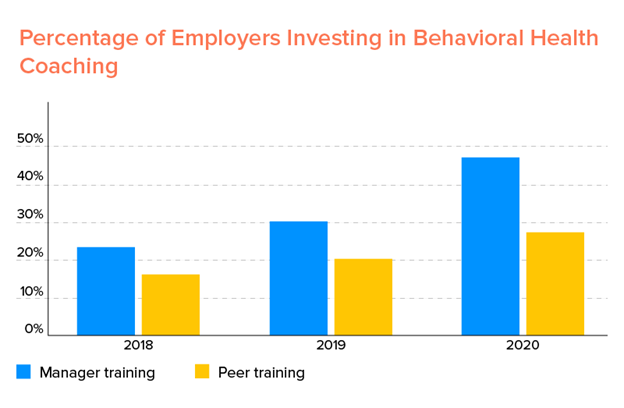 There are many a good examples out there that truly gauged the potential in things and created something unique out of their minds.
So, why is it that you have not been able to ideate a mobile app even though you experience some of the problems first-hand like the ones above?
How can an entrepreneur get that light-bulb moment and come up with an original idea for a mobile app?
Regardless of how challenging this process can be, there is no need to give up on it just yet. We are going to talk about some tips that will help you give a push start and get your ball of thoughts rolling.
Things You Can Do To Generate Mobile App Ideas
1.Look For Problems You Want To Solve
As we briefly discussed in the beginning, most of the solutions or technologies we see today are in one way or the other a solution to specific problems.
Blockchain helps with data protection and transparency in conduct, the Internet of Things helps us streamline various devices and endless other things.
Similarly, you need to leverage the tools at your disposal and closely observe your surroundings.
Do you see multiple problems? Then, sit down and evaluate each problem based on its pain points, its relevance, its importance for people, and then explore what kind of solution will work the best to resolve it.
2.Explore How You Can Validate 'Time Is Of The Essence' In Your Product
Uber, Tinder, DoorDash, and many on-demand apps cash on their "Time is of the essence" ideology. In this fast-paced world, people can have everything from a mid-night Pizza to an on-demand loan; what they don't have is time.
You need to delve deeper into the problems you analyze and think of ways in which you can provide a solution to a particular problem while saving the time of people.
Sometimes, the problem is the time itself, so all you need to do is find the niche which needs time-saving. Once, you have that figured out, you can brainstorm an app idea out of you.
3.Identify Industries With Potential
Often, the best way to come up with a great app idea is to focus on the industry you already operate in or are familiar with. It gives you an added advantage of being familiar with the pain points of that industry and also its potential in the future.
However, if you want to explore a whole new industry, you are only one search away from finding the latest trends in the market. Based on this knowledge, you can manage to identify the loopholes in existing solutions and offer customers what they are missing.
4.Establish your targeted audience
Before forcing an app idea towards creating an app on it, sit back, and evaluate what customer demographic you want to target. Sometimes, this simple discovery can bring you a lot closer to your app idea.
Identifying the most potent targeted audience before going forward with an app idea will narrow down the niches you should focus on, making it a lot easier to focus on problems of that niche and come up with an amazing idea.
5.Examine Existing Apps For Inspiration
More often than not in the mobile app space, it is the second-comers that win the game. Orkut came first but it was Facebook that claimed the throne even though the latter was inspired by the former.
Another example is Bumble, another dating app but only slightly different than Tinder. It aims to target the women demographic, where they select their preferred partners.
There were other entertaining apps that offer video-on-demand, but Netflix was the one that became the star of the show.
Similarly, you can also examine the existing apps and possible competitors to understand how they work, what they lack and then go after their weakness, i.e., what they are missing in their app.
6.Conduct a social media survey to understand people and their needs
Sometimes, the best thing you can do in your search for a killer app idea is to ask people what they are interested in. After all, your app is going to for them.
At this point, if you have even a basic outline of what direction your app idea will take, it is always better to ask people their opinion. There are many ways and tools to help you conduct a survey fit for your purpose.
You do not have to worry about the "how to create an app" or the cost part at this stage. Once you are decided on your app idea, you can always start with a prototype that you can make on any free app builder.
Success Story of Calm App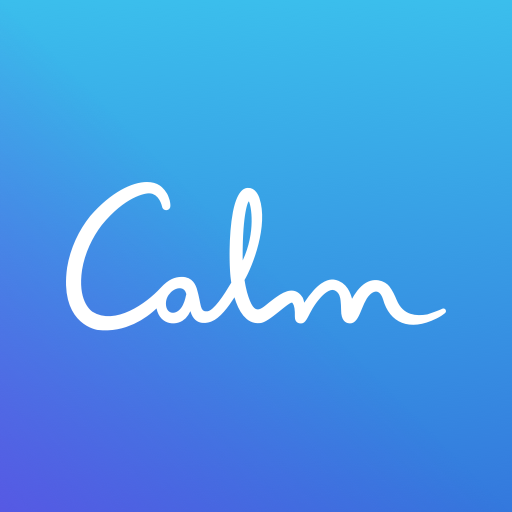 During the lockdown, when people were suffering from anxiety due to lack of social interaction, the meditation and wellness industry witnessed a boom. People wanted to get professional help to relieve their stress and the Calm App turned out to deliver this help in the best way.
The Calm App provides features like meditation, sleep aid, gentle movement and stretching and music designed to help you focus, relax and sleep. This app gained more than 50% increase in store downloads in the year 2020 alone. Moreover, the app's ranking on iOS platform changed drastically from 200th to 50th position.
Calm App Total Downloads
| | |
| --- | --- |
| 2014 | 0.2 million |
| 2018 | 35 million |
| 2019 | 40 million |
| 2020 | 60 million |
Sources: TechCrunch, Entrepreneur, Business of Apps, SensorTower
Calm App Top Grossing iOS App Position
| | |
| --- | --- |
| 2017 | 200th |
| 2018 | 50th |
| 2020 | 22nd |
Sources: Apptopia, SimilarWeb
Although, the app was launched in 2012 but gained huge recognition during the COVID-19 pandemic. So, however the lockdown didn't turn out any good for most of the businesses, but for Calm, it was a game changer. The lack of social relation among people led them to choose the app as a means of their stress reliever.
Unique Mobile Apps Ideas Catering To The New Normal of 2021
Many no-code app creator platforms do not require huge investments or capital. This way, even if your planned app idea or any of the ideas from below doesn't work, you would not be wasting any money and can try another app idea.
Now that we have discussed the possible ways which will help you achieve your eureka moment, let's take this one step higher.
Here are a few practical and unique app ideas that you can improve for building your unique mobile app from scratch.
1.A cooking app telling what to make based on available ingredients
If anything, COVID-19 has taught us to be better cooks. You can take this idea further and create an app that suggests different recipes based on the ingredients lists a user presents. You can add more features and functionalities to make things even more exciting
2.Virtual Medical Consultation app
Given the risk of contracting the virus, the medical clinics have gone virtual. There are many apps out in the market allowing patients to connect with relevant health experts to get online checkup and consultancy.
There are many apps targeting VET services to help pet owners get their pets' monthly check-ups. They are not the best versions in the niche so you can definitely come up with something even more relevant.
3.Telemedicine apps
Having access to pharmacies in emergency situations, especially during lockdowns is next to impossible. Here, telemedicine apps play a huge role in solving this problem. The niche is still ripe for innovation and new players. If you think you can come up with a valuable idea, you may become the next big player.
4.E-learning apps
In many countries, opening schools for physical classes is still a far-fetched dream. Many e-learning apps came to limelight with their unique approaches to digital classrooms and allowed for a more streamlined class sessions.
These are just a few ideas out of the many. If you will rack your brain hard in the right direction, you will eventually achieve your "Eureka" moment.
Ready with your unique Mobile Apps Idea? Join Swing2App
Once you are all set with your app idea and are ready to create your own app, you can use the Swing2App no code app building platform and make your app all by yourself.
You can create your app in much less time with variety of templates, designs and prototypes provided by our platform. Moreover, the platform is user friendly that even creators without any prior knowledge can create fully functional apps.
The app created using Swing2App can be published on both android and iOS platforms without any hassle. The best part is you can use all the features for free and create your app with zero investment, you just need to pay when you want to upload your app on Play Store or App Store.
Our mission is to support everyone to create their dream app on their own, without any coding and at a reasonable cost.
Also ensure that you register your app and also form an NDA (Non-Disclosure Agreement) with anyone you discuss your app idea. This is essential as if your idea might get leaked someone else would get the advantage of your brilliant idea.
Do you have your app idea ready? Give it wings with Swing2App and bring it into existence.
Signup for Swing2App now and create your app in few simple steps.
Conclusion
The thing to remember most is to always start simple and then add complexities along the way. Look around you, find what's missing, and fill the niche with a one-of-its-kind product. We hope this article addressed your pain points and brought you a little closer to your eureka moment.