Learn the easiest way to develop an android app.
Telling people how popular and trusted the Android operating system is worldwide, is like saying the earth is round.
One needs no introduction with the magnitude of the Android-empire. And if it's even possible, this OS is going to extend its horizons even further. Yes. A report by IDC, states that the market share for Android is going to increase to 86.5% from 86.1% (as of April 2020).

This is just a drop in the sea if we are to discuss how enormously successful Android is. So, let's move on to other important aspects that entrepreneurs, who are seeking answers to 'how to develop a mobile app for Android', must be aware of.
Starting with the rudimentary – Benefits.
How do Android apps benefit businesses?
It's not a brainer really since much of what we will talk about in this section, you would have noticed already at one point. Nevertheless, there are other benefits that may not be recognizable upfront. So, here they are –
1.Offers instant global exposure
As mentioned above, since Android has captured almost 86% of the global market share, leaving Apple at just 13.9% (which was 14.9% in 2019), it is indubitable and evident that landing your app on Play Store will allow your app to tap into a huge potential user base.
Android has penetrated many countries deeper than any other operating system, which eventually translates into your Android app gaining a pool of global users.
2.Android = Low entry barrier
One of the great things due to which Android has secured a special place in the entrepreneurs' list of priorities is its low entry barrier. Since Android is an open-source platform, it allows greater flexibility. You do not require huge investments to develop an Android app, making it easier for anyone to create and launch an app on Play Store and reap higher ROI compared to the investment made overall. 
3.Supports multi-network distribution
Android applications are more inherently flexible. Therefore, besides Play Store, you are offered the choice of other third-party app platforms where you can publish your app.
Platforms such as Galaxy app store support Android apps, so you can target your users via multiple platforms with just one Android app. If this isn't 'killing two birds with a stone', I don't know what is.
4.Helps target users from different devices
Again, Android is so versatile that this quality translates into multiple benefits. You can only use iOS on Apple devices, something that instantly bounds the extent of your reach.
However, Android has long been a partner of many hardware companies that support Android OS. In fact, in the Mobile Vendor Market Share Worldwide report, Apple only has a 26.8% share as opposed to Samsung's 30% alone.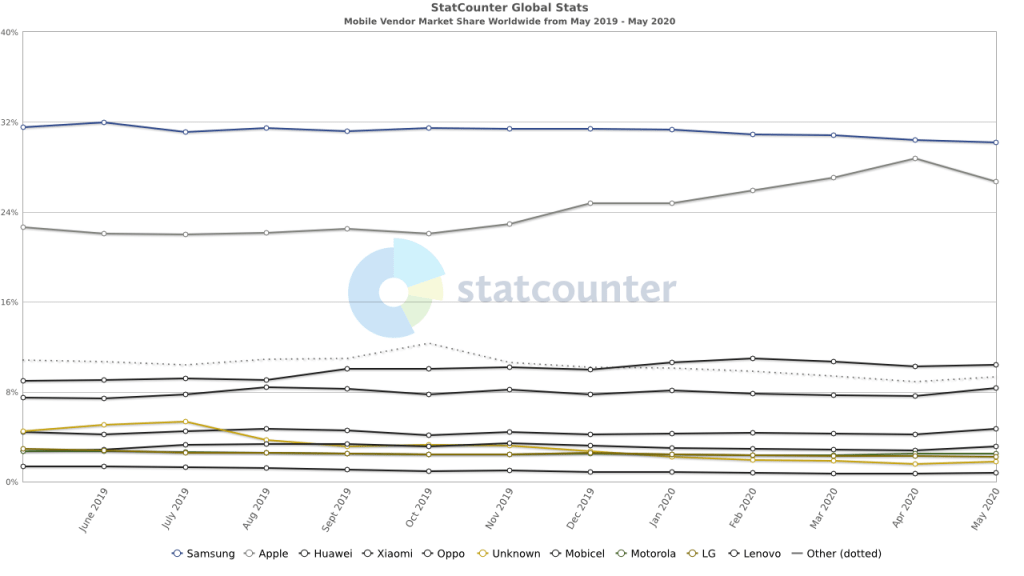 5.Easy approval process for apps
Google Play Store guidelines are not highly rigid and demanding. This simply allows applications to be more creative and unique.
Moreover, you might find it hard for your iOS app to get selected and published on Apple App Store at once due to high standards, something that Android has not imposed yet. So, you can get your app approved in a matter of days and start acquiring new users.
6.Offers security
Now, this is something that offers you indirect benefits. Since Google is deemed a safe platform, applications published on it are also reviewed, hence deemed safe.
This develops trust in users regarding your business app and it emerges as a safe option to try. In the long run, it is good for increasing conversions.
7.Customizable
Your business is an ever-growing entity and so should be your mobile application. As the market trends and users' demands change, your Android app must also do the same and cater to those needs.
On Android, you can update and improve your app's features anytime and stay relevant to contemporary times and demands.
8.Easy Marketing
Since Android is deemed secure and trusted, you implicitly and indirectly gain a long-term marketing advantage. You see, the whole point of marketing your app is to make users aware of your product and convince them it is the best that they would find and establish trust.
Well, the latter is taken care of by Android. Moreover, you can easily post advertisements in other Google products of your app, which will fetch no less than remarkable results.
Popular Android apps ruling the market
This is a grocery delivery app based in the U.S. which saw a staggering increase of 218% in its app.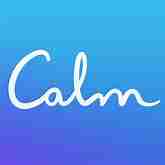 Calm is a renowned meditation application that is indubitably popular on Google Play Store and other platforms supporting Android apps.
During the quarantine times, the HouseParty app became a holy grail of people and gained 50 Million sign-ups in just a month of March 2020. I am sure this pushes your curiosity buttons to create a calling app for Android yourself.
Crucial features to include in Android apps
Before asking "how to create an Android app", one should always ask what to include in the Android app. So, here are the features that are crucial for both users and the Admin panel.
For Users
1.Registration/Login – A basic feature, it allows users to sign up in your app with Google or other accounts to get started.
2.Clear user interface – A clustery user interface can cost you many users. They might feel overwhelmed. So, a simple user interface is a must.
3.Basic offline functionality – In order for an app to become users' pick, it has to offer certain basic functionalities without the internet.
4.Push notifications – The end goal is always to increase the retention rate, and push notifications are the best tool for this. They keep users updated about your app and prompt them to use it.

5.Geolocation – Depending on the services your app offers; you can include geolocation features to render more personalized services.

6.Social media integration – Integrating social media functionality in your Android app helps users to share content and your app with other potential users.
For Admin
1.Registration/Login – This is the beginning of everything. This way, the admin can enter the portal anytime and perform actions.
2.Dashboard – It is from where the admin can access all the functionalities of the application. From managing deals to creating new schemes – it's all done here.
3.Content management – It is a necessity rather than a must-have feature really. More often than not, Android applications need CMS to manage all the content that is and goes into the app.

4.Analytics – Well, your Android app gathers a lot of user data and it is through this feature that it can be analyzed and used to offer more personalized services.
Where to develop Android apps for your business?
There are multiple answers available for – "how to make a professional app?". Several options are at your disposal now from hiring freelancers to hiring app development companies, to app creation platforms.
The first two options were a choice of entrepreneurs for a long time. But this is the year 2020 and everything is possible. App builder platforms like Swing2app are a great option to develop an Android app for your business.
The first two being time-consuming and a great way to cut a hole in ones' pocket, the latter offers free app creation services. With the Swing2app app builder platform, you won't have to wonder how to create an app anymore.
You can create impeccable Android applications with Swing2app by yourself, that too for free. It does not require any coding experience or prior technical knowledge. Just follow the steps and there you go. Want to shorten your time-to-market to just a few minutes? Swing2app is all that you would want then.
How to build Android apps?
Did we say you can 'do it yourself'? Absolutely!
Swing2app takes care of everything on the backend and ensures the stability of the prototypes and the performance of the apps created. You just need to follow these entirely simple steps for making an Android app and give shape to your vision.
Step 1: Register on Swing2app and then login.
Step 2: Follow steps in App Basics
Step 3: Select your Design Themes
Step 4: Complete designing your Page Menu
Step 5: Request App creation and voila!
You not only can create your impeccable Android and iOS app with Swing2app but can also convert your website into a fully functional Android and iOS app in a matter of minutes.
Want to create your own app?
So, if you are thinking of giving your business a total and much-needed makeover by incorporating an Android mobile app into your business model, the time is now. Go ahead and turn your idea into reality yourself and tread on the path to success.