Mobile apps are the ultimate tool entrepreneurs should and are using to help boost their business. Since the users have shifted from desktops to smartphones, so should the business.
Now, any kind of business can have an app. Users can develop their own app with unique features with the help of no-code app builders. These app creation platforms offer a lot of features for users to add.
Swing2app is the one of the best app creator for mobile app development & also works as a website to app converter. One such incredible feature from Swing2App is the 'Stamps'. Think of it more like a digital coupon. Businesses often offer discounts in order to increase customer engagement and sales in general.
You can also boost sales for your brick-and-mortar store business or offline business in general with this feature. If you are thinking 'But how?', we have the answer for you.
Keep on reading this article to know how you can use and incorporate this feature into your no-code app made with Swing2App. We took the help of use cases to explain the whole process and steps effectively.
With our detailed guide, you will be able to easily integrate this feature into your app and drive more business and profit to your business. So, let's start!
Use Case: Admin has launched a new branch in the USA and wants his current customers to increase restaurants' rating.
App Type: Café App
Now the thing is how can the admin make customers visit your new café? Simply by using Swing2App Stamp feature.
Swing2App provides a Stamp feature which users can use as a digital loyalty card or rewards for their customers using their app where the user will collect those stamps in mobile and as per admin's setting a reward or coupon will be issued to the customer.
Here admin has sent a stamp to each of his current users of the app and he has set a condition that customers will get 50% discount on product if they purchase directly from the newly opened store.
To get the attention of app users, admin can also set and send push notifications for this stamp.
Let's check out how you can create stamp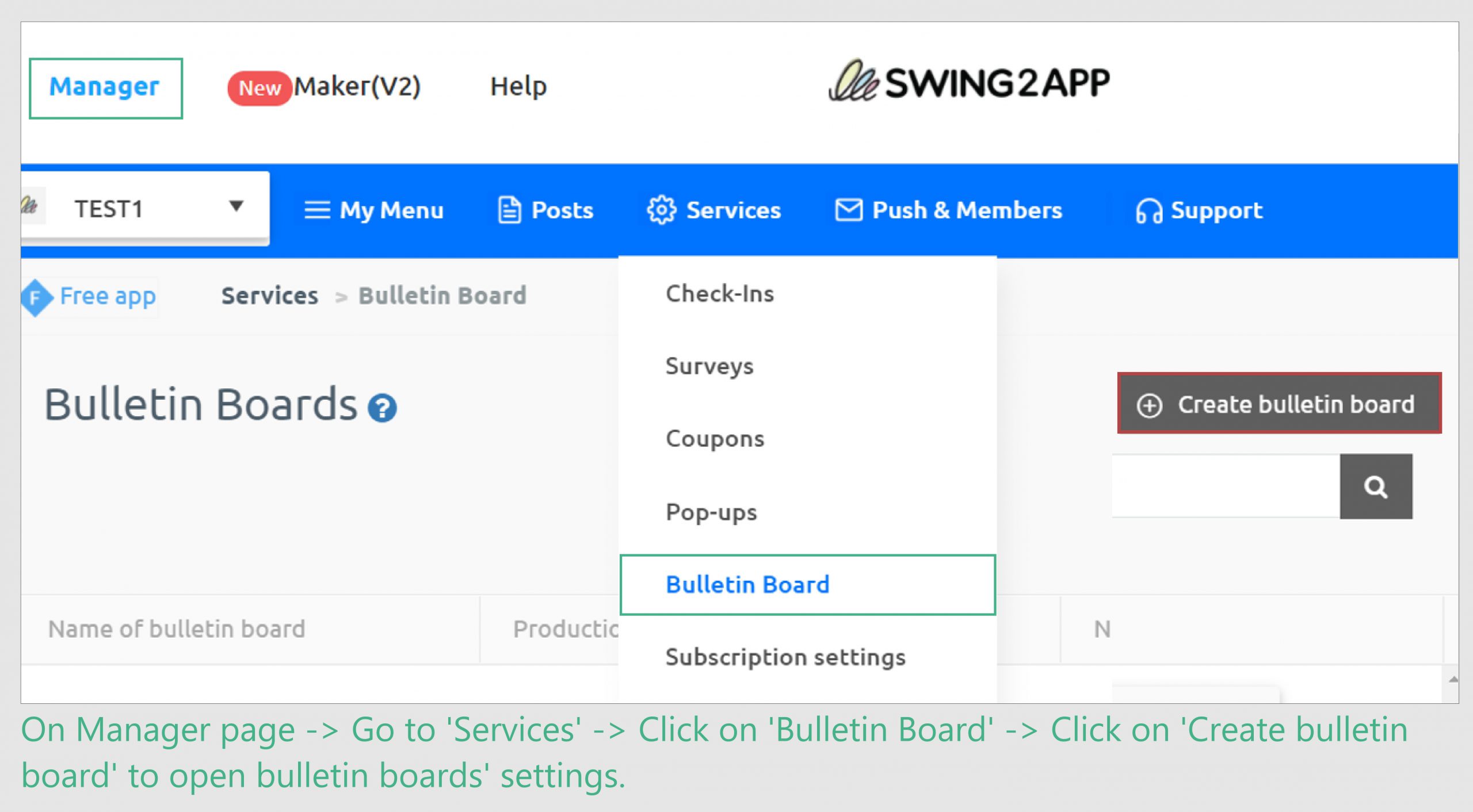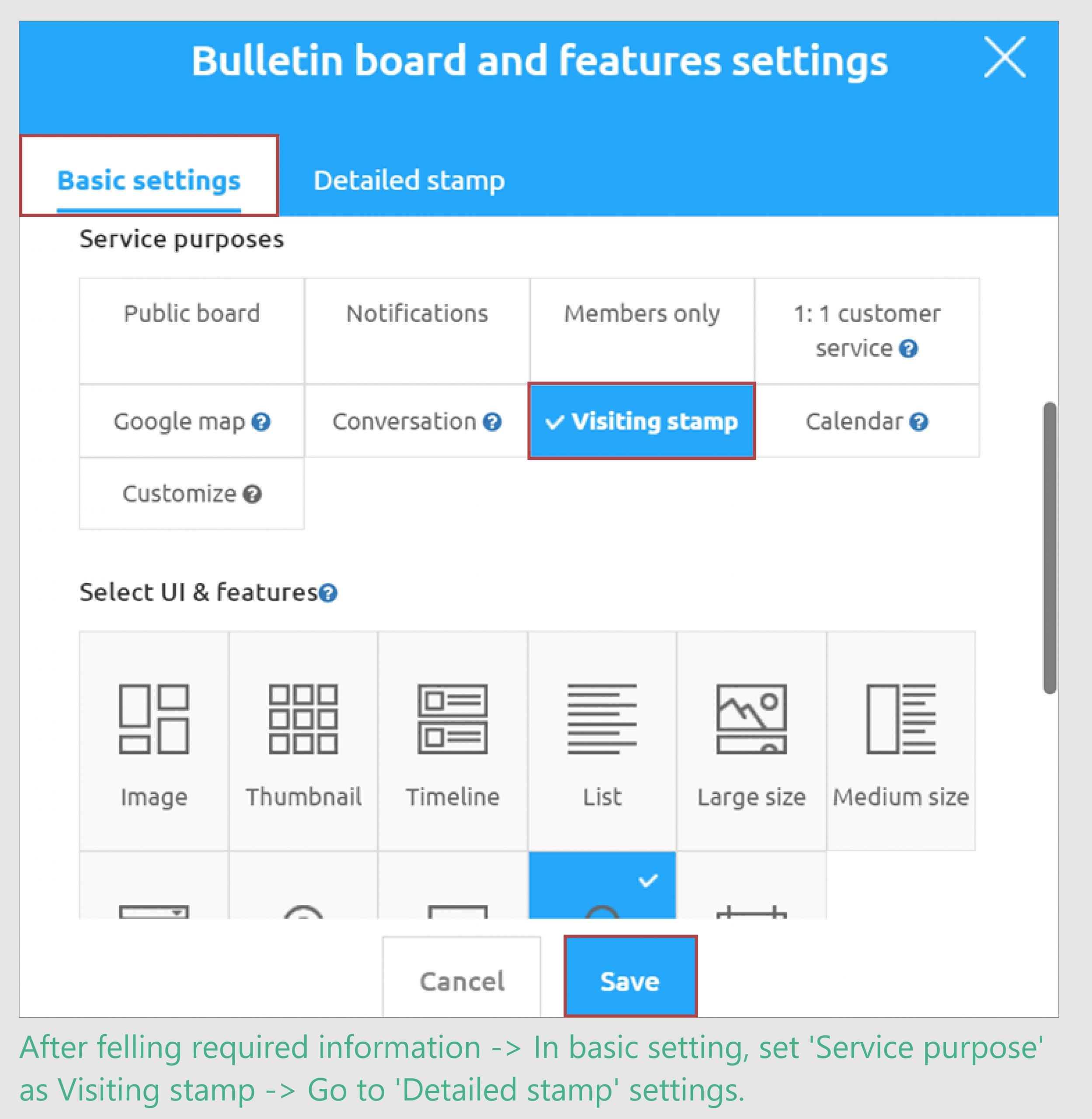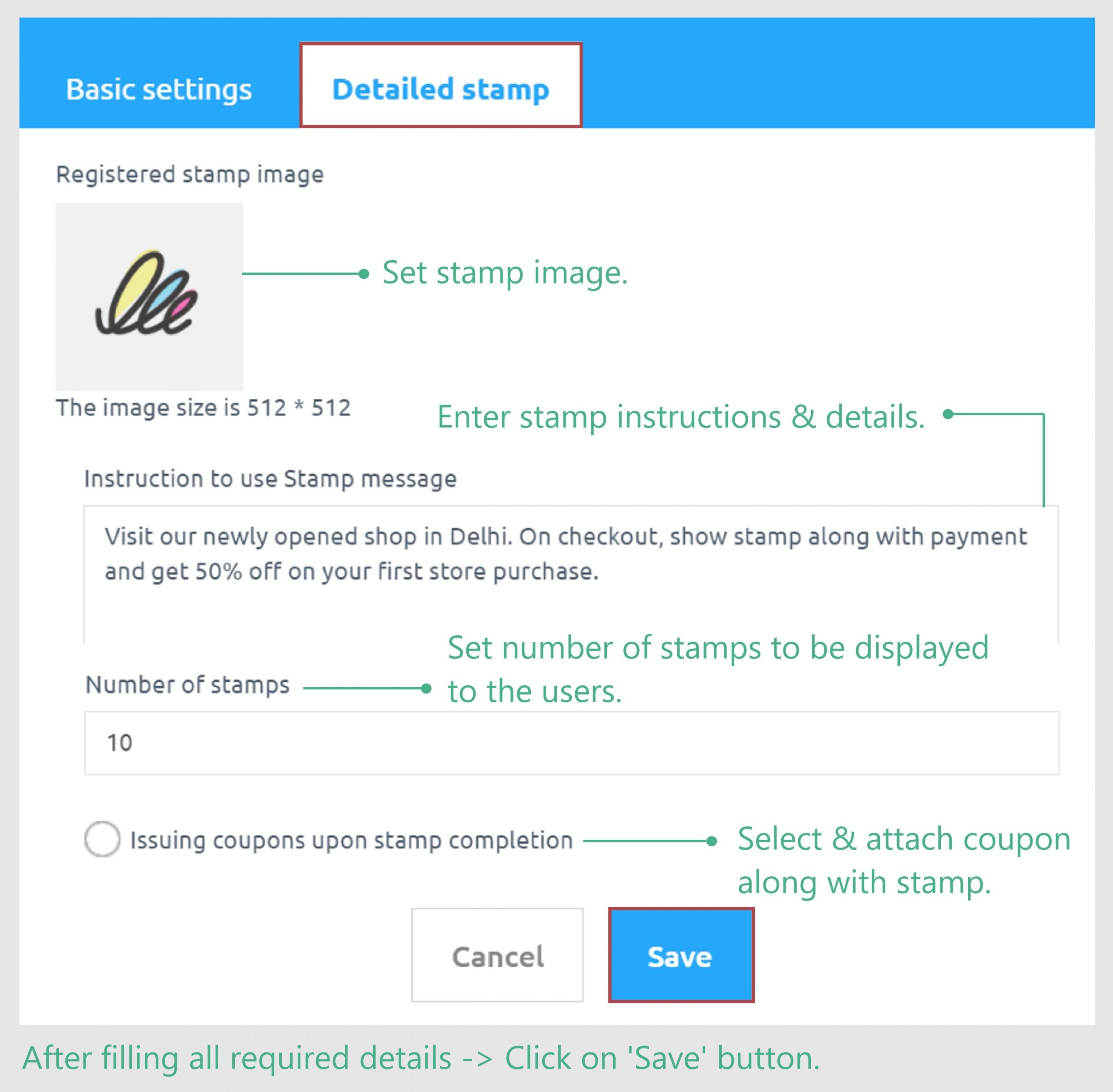 If you wish to attach coupon along with stamp, first you need to create a coupon and then attach it with stamp. Lets see how we can do it.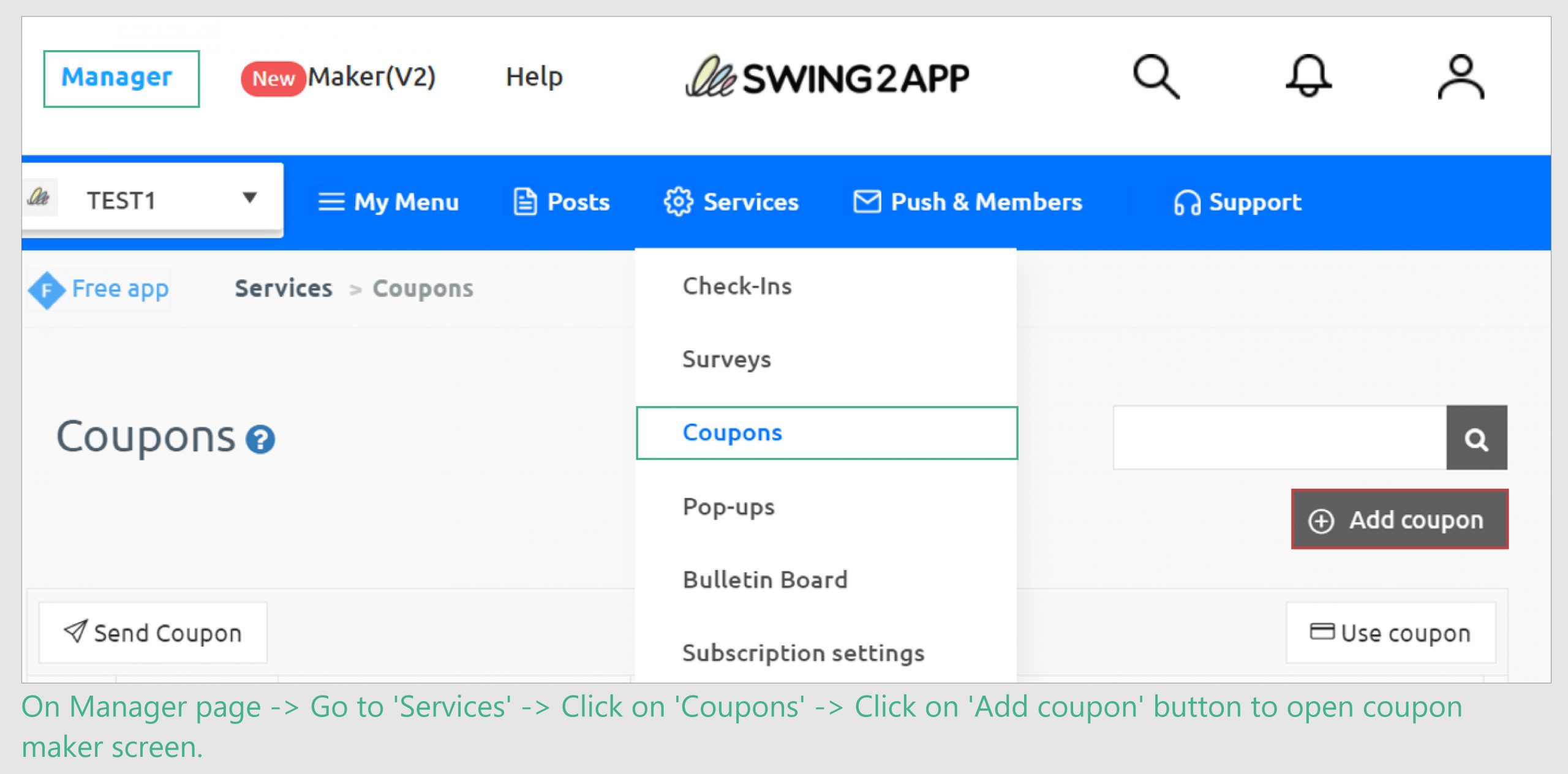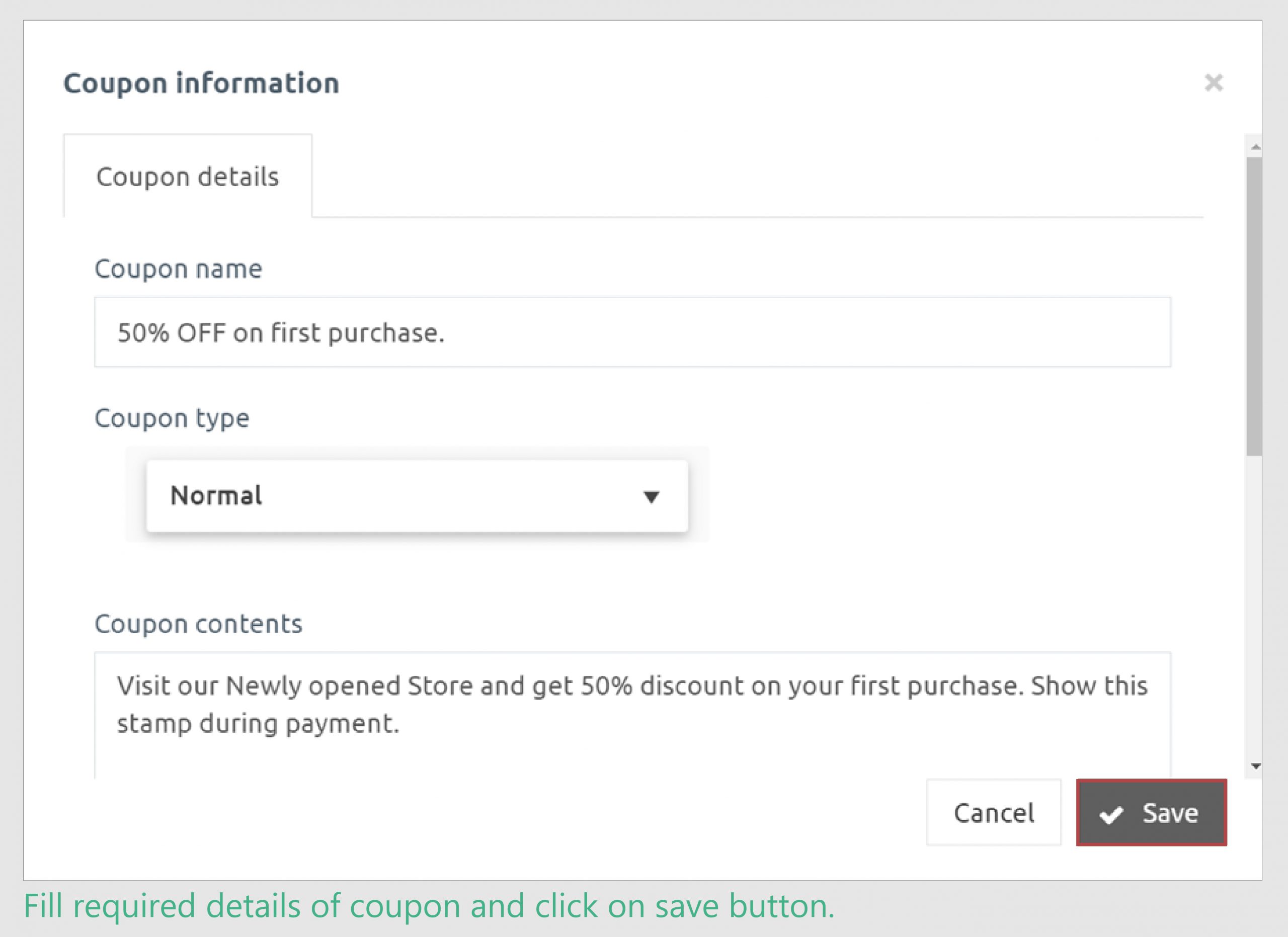 Lets see how to attach created coupon with stamp.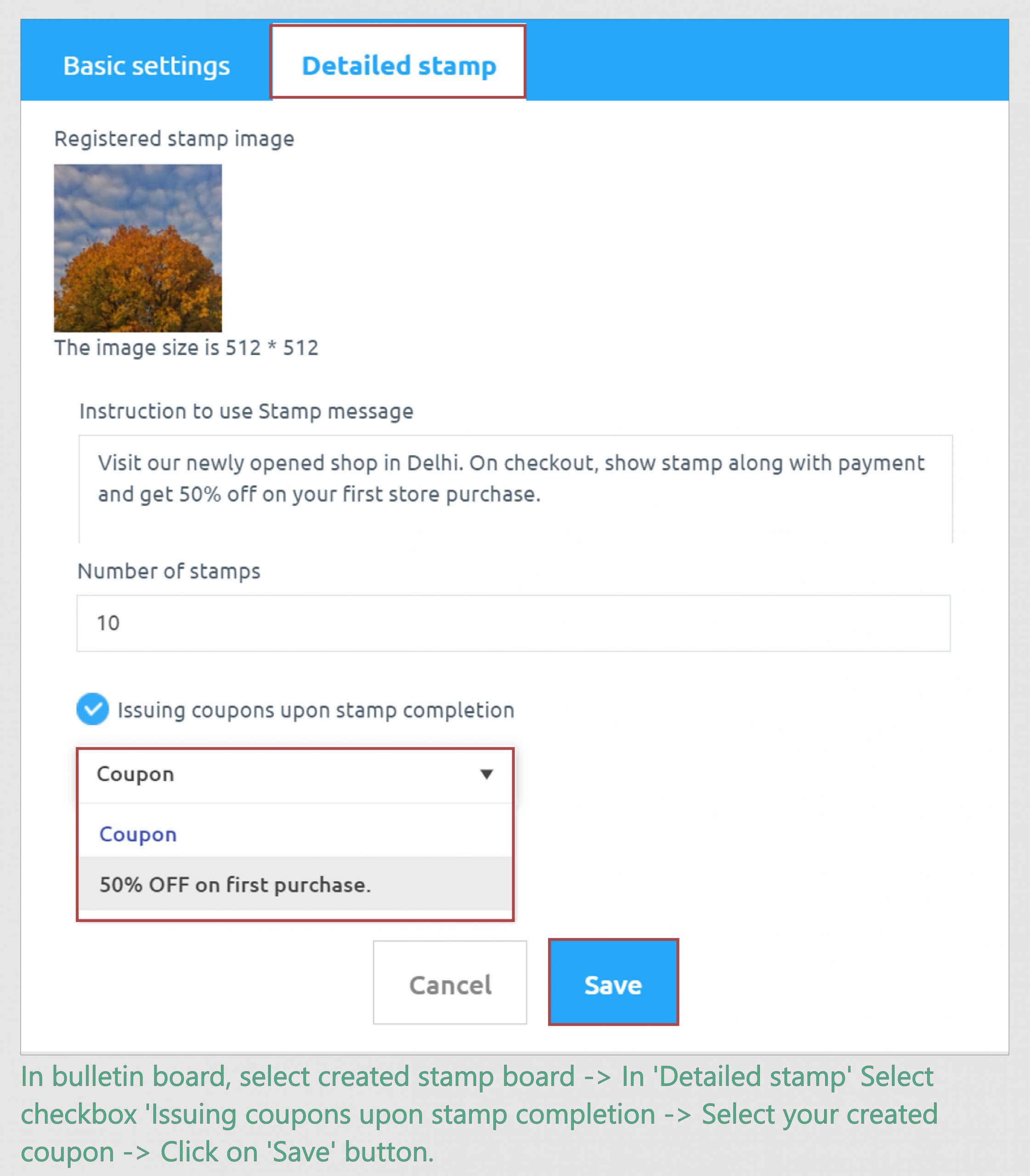 Now you have created register stamp to user in bulletin board, Lets see how you can do it.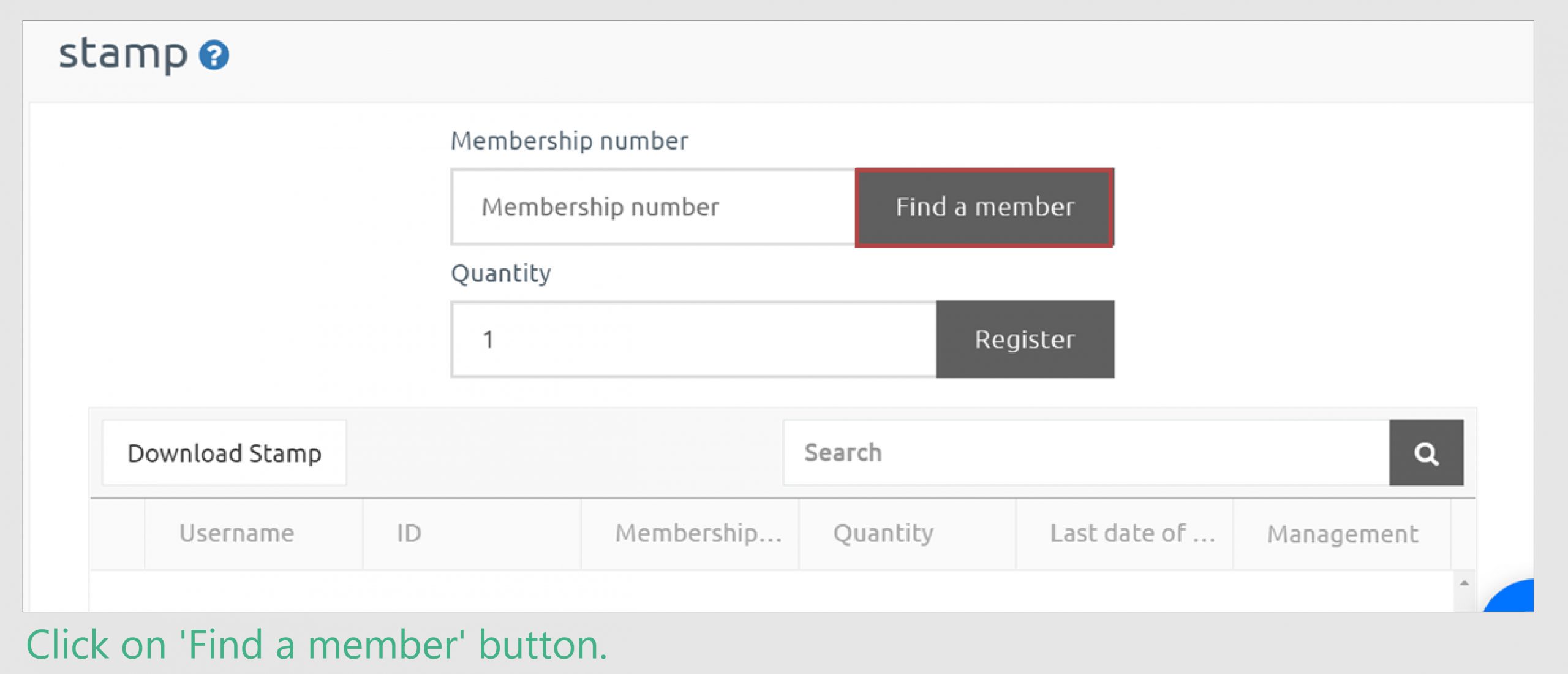 New screen will pop-up where you can register stamp.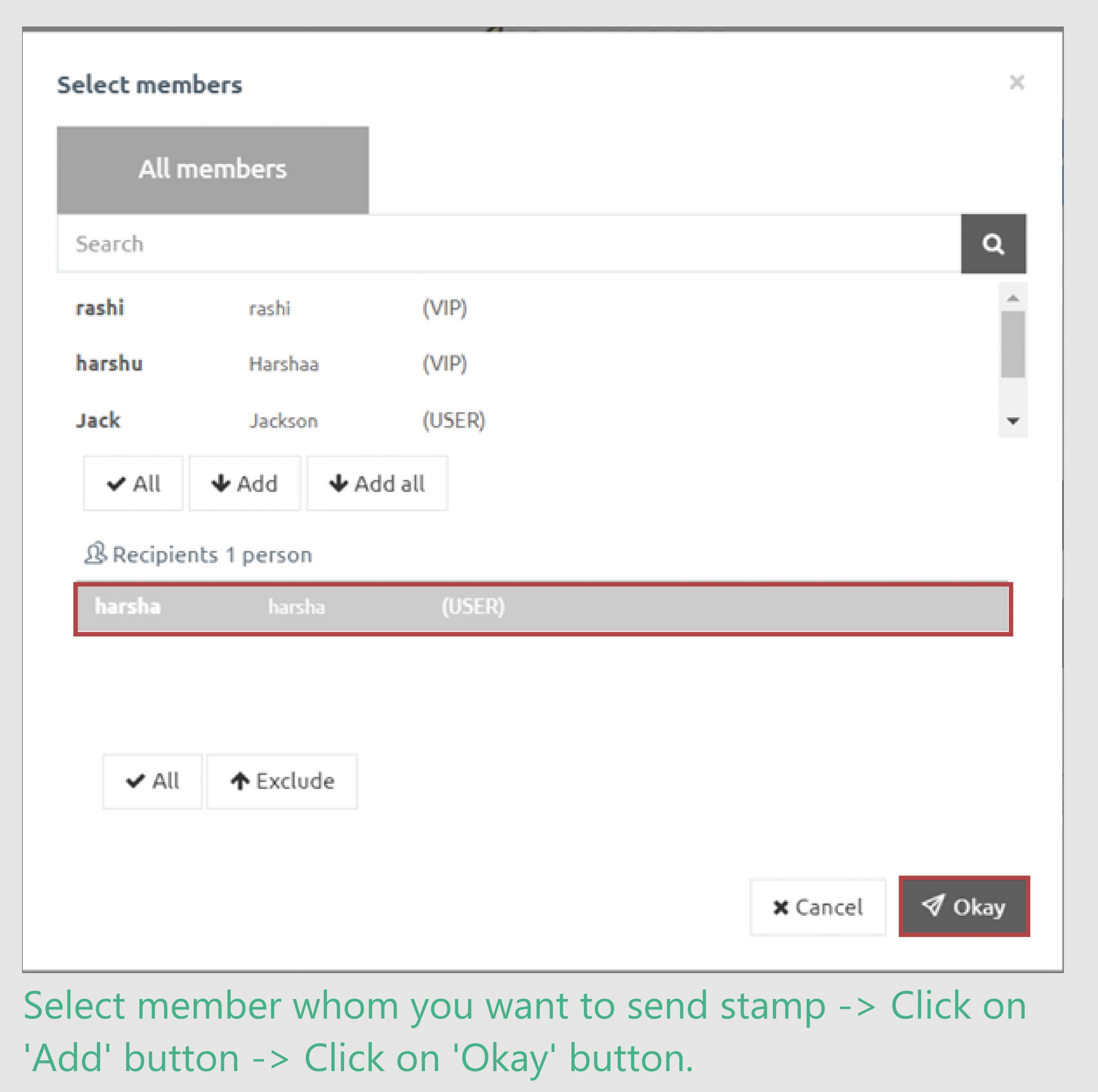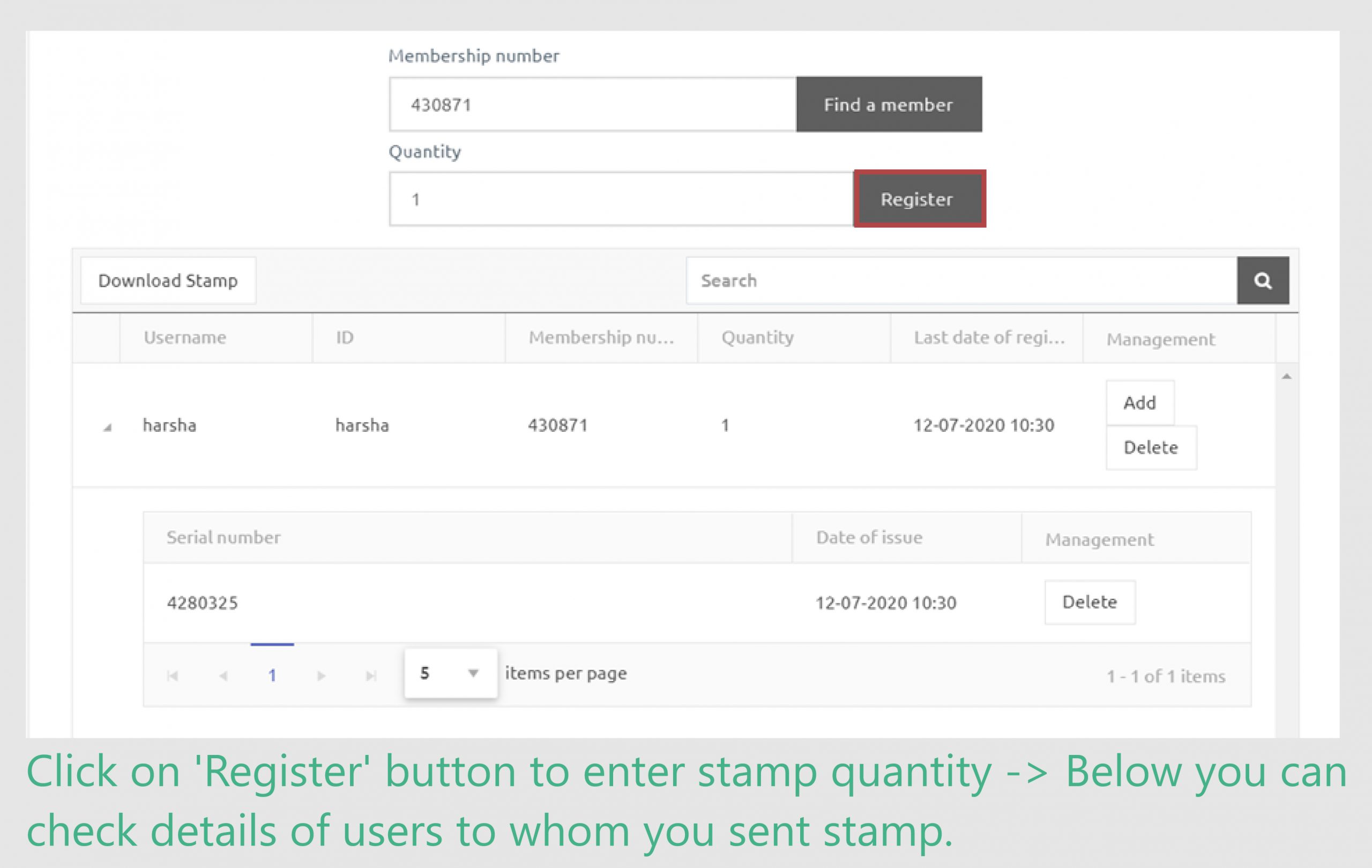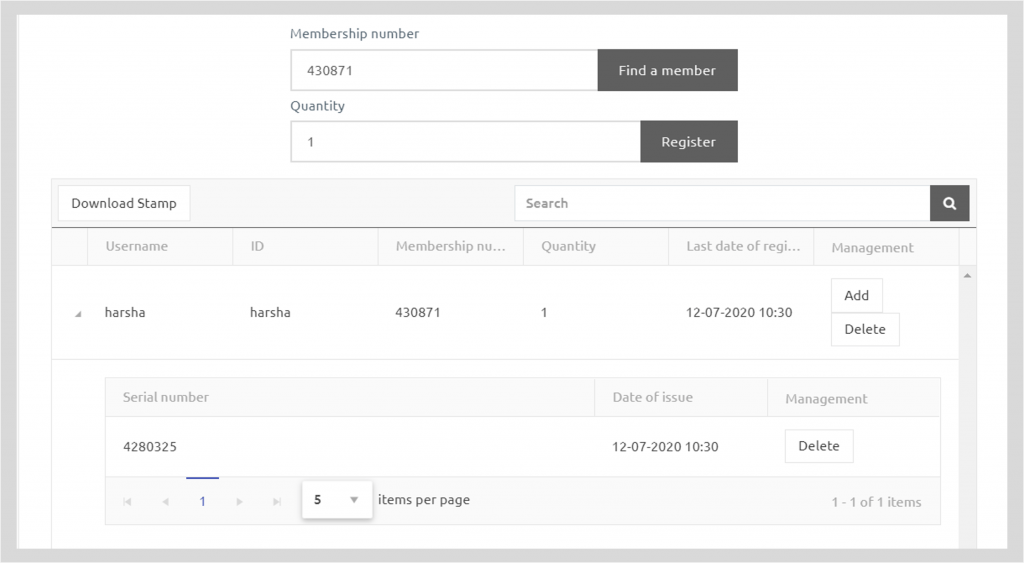 Check this link to learn how to integrate stamp function with your app:
Let's check out what users will see when you send a coupon along with a stamp.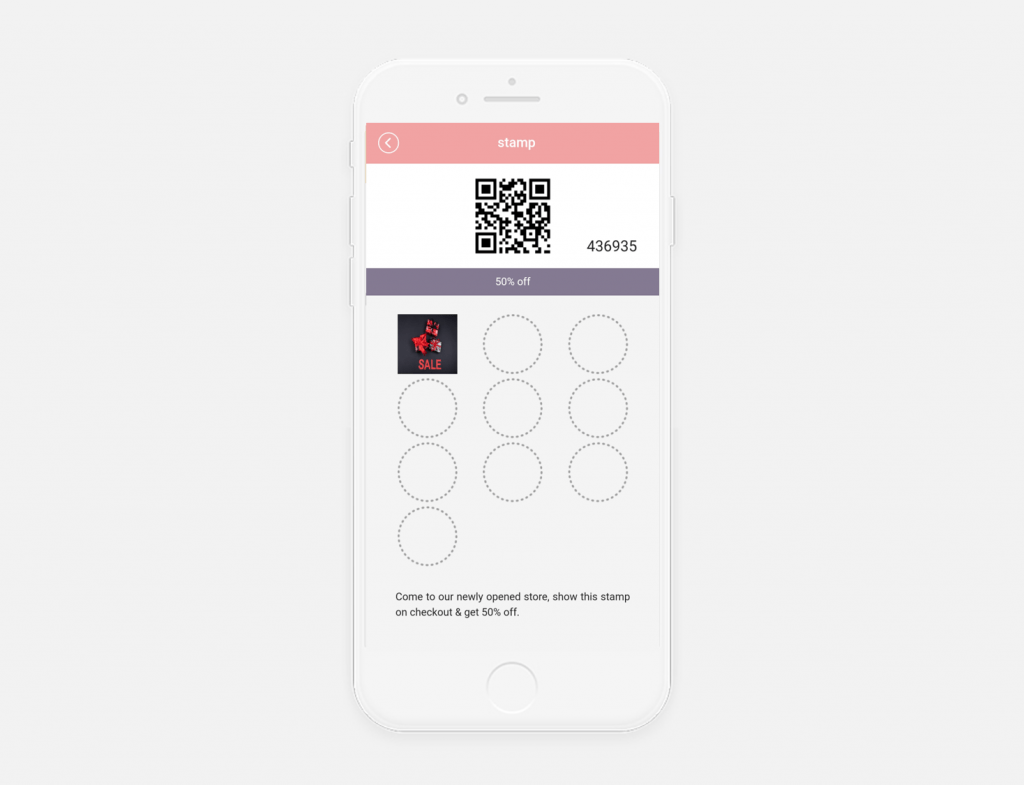 Now this is how user will see screen before and after stamp is registered to them
To avail the offer users have to show these stamps to shop owners.
Admin can also manage stamps where he can check users whom and when he registered coupon and also he can delete or register more coupons.
This is available same on the page from where admin register stamps.
It's better to check issuing coupon on stamp completion' while creating stamp board as
*Once all the stamps set by the administrator are stamped, the user's app will automatically reset all the stamps to the empty screen.
* Also, you will automatically be issued a coupon set by your administrator to your app.
You can also use stamps as marketing tool to make your website/offline store customers familiar with your app
Use Case: Admin can issue stamps as event tickets to its customers who registered for the event and during check-in members have to show stamps issued on the app to enter the event, for this customers have to install your app, this is a good way to make customers familiar with your app.
Also you can use stamps as a loyalty reward like admin can register stamp offering $10 off on purchase from offline store on purchase of $50 from online store. By this way you'll make your customers familiar with your both online and offline presence and increase your sales.
Lets see how admin scans stamp
These stamps can be scanned manually by admin, so whenever the user visits store, that stores' employee will scan users stamps and give discount accordingly.