Should you develop an app or become a reseller?
It's a paradox how the world without digitization was simpler but difficult at the same time. Doing things manually was not a piece of candy.
Now, with the advancements in technology like mobile apps, things are simpler than ever, i.e., at your fingertips, literally.
There are hundreds of apps for every purpose and thing. Because of the unprecedented rise in the demand of mobile apps, it was expected that business from small, to middle, to fully blown organizations will set foot in this domain.
Thus, it only makes sense for entrepreneurs to develop a business model around mobile app development to get a taste of this trend, meaning make revenue from mobile app demands.
There is one hiccup, startups rarely have tons of capital to invest.
So, how can an inspiring mobile app development entrepreneur start a business without investing much?
Well, for you to know that, you need to absorb this article since we will cover end-to-end about this topic. But before, let's have some fun with statistics testifying how crucial mobile apps are for businesses and how frequently they invest in one. This will fairly show you about your user base.
In June 2020, the second most popular app category on Apple App Store was 'Business'. (Statista)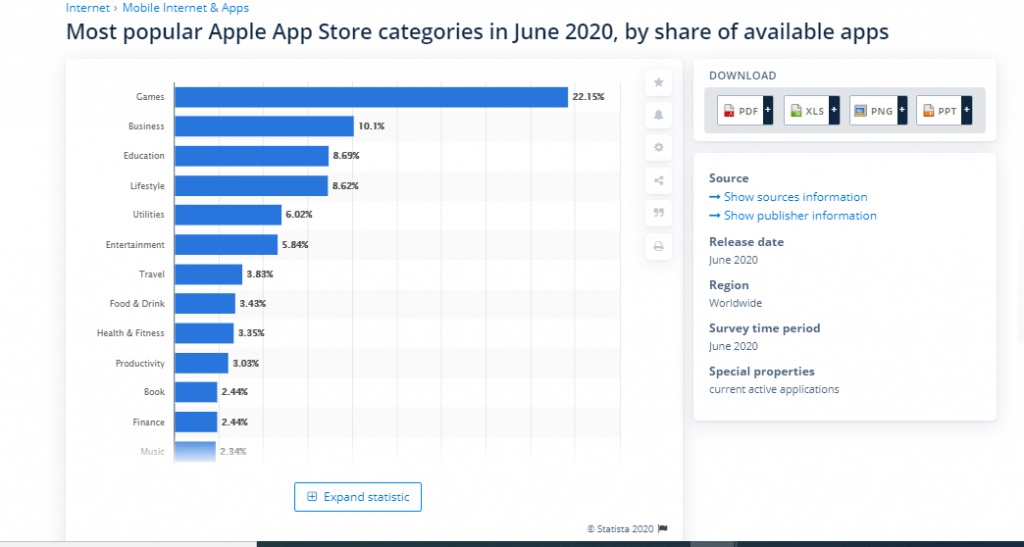 On Google Play Store, Business is the third-highest popular app with 6.95% (Statista)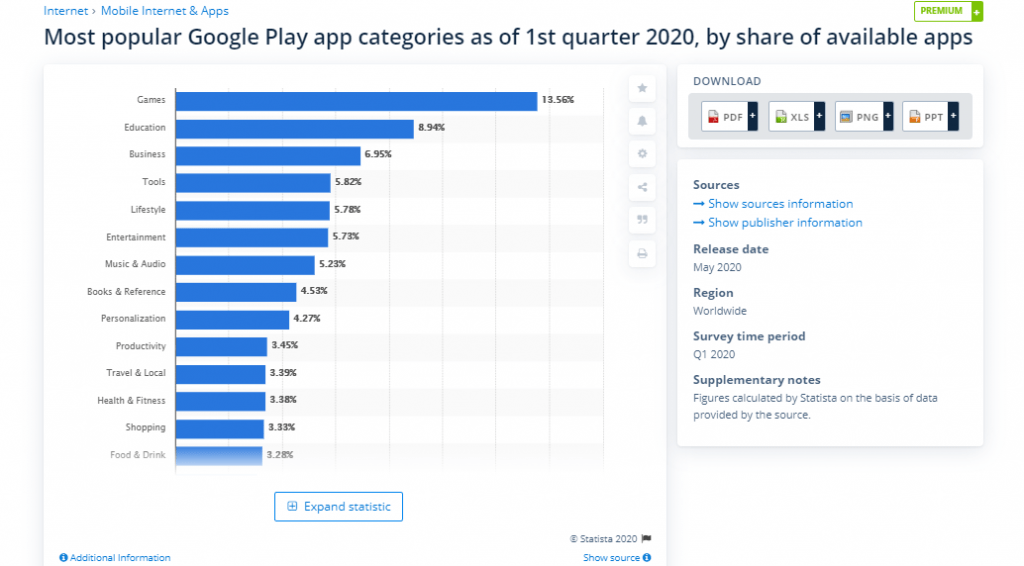 A Twilio Study in 2019 shows that 12% of consumers prefer a company's mobile app for receiving communications from businesses.
Almost 66.6% of internet users prefer shopping apps, thus, pushing retail businesses to go mobile. (Datareportal, 2020)
34% of SMBs invest in mobile apps to increase sales, whereas 26% develop mobile apps for better customer service.
How to start your own mobile app business by becoming a Mobile app development reseller?
Coming to an even more interesting part, the most surefire way to make instant profit and create your own mobile app development business model is to become a mobile app reseller.
Without investing big bucks, you can easily promote the mobile apps created by an efficient app creation platform and get incredible commissions in return.
So, let's discuss what it means to be a mobile app reseller and why should you become one.
What is a mobile app reseller program?
A mobile app reseller program is where you work as a retailer of already beautifully developed mobile apps and pitch them to your clients. You can also buy these apps for your personal use.
There are various white label app platforms with such programs, but the problem with white label is you still have to buy expensive packages all the while complying with various terms and conditions.
Whereas with Swing2App, an app builder platform, you get to share a significant percentage of profits from each proceeds. All you need to do is promote Swing2App products on social media, blogs, and other digital channels. Just share your affiliate link and see the profit numbers rising.
Why should you become a mobile app reseller instead of opening a mobile app development firm yourself?
Instead of going all in for full-fledged mobile app development with investing tons of money, you can simply get your profits and start your own mobile app business as a reseller.
For instance, it is tedious to hire programmers, developers, and designers to create an app for each of your clients.
This requires money. You can try to become a developer yourself, but keep in mind you will have to wear multiple hats at the same time. Something, which is a time-consuming process at best.
Hence, to grab the most lucrative business proposition in the app development domain, you should definitely become a reseller for the white label mobile app builder.
Advantages of becoming a mobile app reseller
1.Profits on the go
By doing certain things, you can make sure you hook your clients and deliver them useful insights about the potential of mobile apps for small and mid-sized businesses.
In retrospect, the one thing that customers hold closer to the truth is the success stories. By explaining how your mobile apps have helped businesses drive higher ROI and engagement rates, you can sell your mobile app and make profits.
2.Can be a side-kick to your main business
There are so many creative ways of how you can reap the most benefits from being a reseller. Since most of the nitty-gritty is handled by the white-label mobile app builder platforms, you can simultaneously focus on your primary business.
The profits generated from the affiliated mobile app reseller program can effectively fuel your other ventures.
How to start a mobile app business with Swing2App?
Swing2App has one of the best mobile reseller programs concerns with marketing the platforms' products on multiple digital channels. As a Swing2App reseller, you get to partner with the white label mobile app builder as a marketer to promote mobile apps and build up your client base.
On every sale made by your affiliate link, which you receive at the time of registration, you get a certain percentage of the sale. Thus, the more clients use your ad and affiliate code, the more revenue you can generate.
The experts at the company have the experience of working with the latest technologies to offer the apps impeccable features that sell themselves. So, if you were looking to start a mobile app development company in low or zero investment posing as a steady revenue stream, this is it.
Features of Swing2App reseller program
In your mobile app reseller business, the features offered by the company play a huge role in how effective your business can become. For instance, a lack of features may create barriers for effective sales for you, thus decreasing your potential revenue.
Thankfully, Swing2App is equipped with every necessary feature, you as a mobile app reseller and marketer will need. They are as follow –
You receive an administrator screen and a dedicated URL.
Easily promote Swing2App site and blogs on multiple channels such as SNS promotion, Kakao Talk, LINE, etc.
You get a standard Swing2App banner image with Ad installation guide.
All the potential Affiliate manager tools are provided.
You get to enjoy premium gift certificates.
You can avail of commission for an unlimited period upon the sale of Swing2App plan from your clients.
Advantages of using Swing2App reseller program
Signing up with Swing2App affiliate mobile app reseller program has its own perks. Besides the amazing features it offers to assist in your reseller business, there are certain things that the current reseller members look forward to.
The company has a very easy settlement system which is based on a monthly-settlement arrangement. The platform also allows users to check real-time settlement schedules.
As an affiliate mobile app reseller, you are also provided with blog and social media specific ad performance management.
A management where real-time user inflow statistics can be analyzed for effective promotion.
Moreover, the program offers the best affiliate program returns. On the sale of Swing2App pass for 1 month, you are entitled to 40% of profits. Similarly, on the sale of Swing2App ticket for 6 months you earn 30%, and for a yearly ticket, you eat 25% as the share.
FAQs related to Swing2App reseller program
Q. How can I apply for Swing2App Affiliate program?
Registration into the affiliate reseller program is as easy as a pie. You only need to log in to the Swing2App homepage and then navigate to the Manager page.
Select 'My menu' in the navigation bar at the top and choose 'Affiliate program'. You can access the application form from there. For a more detailed account of this process, please refer to this link.
Q. Will I get personal training or training materials?
Swing2App offers Ad installation guide to the new reseller members of the program along with various other tools.
Q. How is user settlement calculated?
Payments for the affiliate reseller program are made on the actual payments and purchases made by the clients via resellers' link. No remuneration is made if customers make a purchase using free coupons.
So what are you waiting for? Start your mobile app business with us.