We are excited to announce the global availability of Swing2App mobile app development service.
New Swing2App supports English and is ready to provide its service internationally. Also, we have a dedicated website for international customers which offers well explained practical information and tutorial, FAQs, details about service and packages etc in English. https://support.swing2app.com/service/ 
Message for our users-
'Dear app creators, now you can reach your potential customers internationally with Swing2App. Let's Go Global' 
'Be app developer without coding and get great experience with us'. 
'Swing2app is 24hrs real-time app builder, take your time to design your app'. 
'Developing APK in just 5 minutes, what about the iPhone? You can preview your app without uploading on store by Swing2App online preview feature'. 
From small ideas to big businesses, don't be hesitant to create an app'  
You can develop your mobile app in various versions including android, iOS, Mobile web etc. 
Team Swing2App 
We are going to launch New Swing2App beta service site in first week of May. This is going to be our first step towards global expansion of our service. For our launch we have prepared some welcome Gifts for our new subscribers. 
[Visit link to know more about gifts and events]
If you're searching an app creating service which gives you free access to all its features, is pocket friendly and helps you to earn money? You're in the right place.
We present you Swing2App, which helps you to create your dream app in few easy steps and also empower the users to generate no coding app for free. We aspire to reach our fullest potential by achieving the excellence and providing our customer with the easiest app creating service, with lots of free and additional paid features to make the best possible app in few steps without any coding at all. Providing the most comfortable and enriching experience to the users of our service.

Swing2App is a free app creating service, by which users can not only create but also install apps on mobile for free. Users can create android and iOS apps and earn from them by monetizing advertisements or by selling their products on them. Also, we provide two different web view prototypes for those who want to convert their existing website into an app. 
Along with free features & packages, we also offer different paid packages and products that start at $33 and goes up to $100 which can be used to get advanced features like uploading on store, mobile web registration, push notification, 50 GB storage capacity and so on. 
Our paid products also have different vouchers and plus-ins that'll help you to boost your app, such as Google AdMob, storage voucher, store upload tickets, web view plug-ins, etc that you can purchase if needed.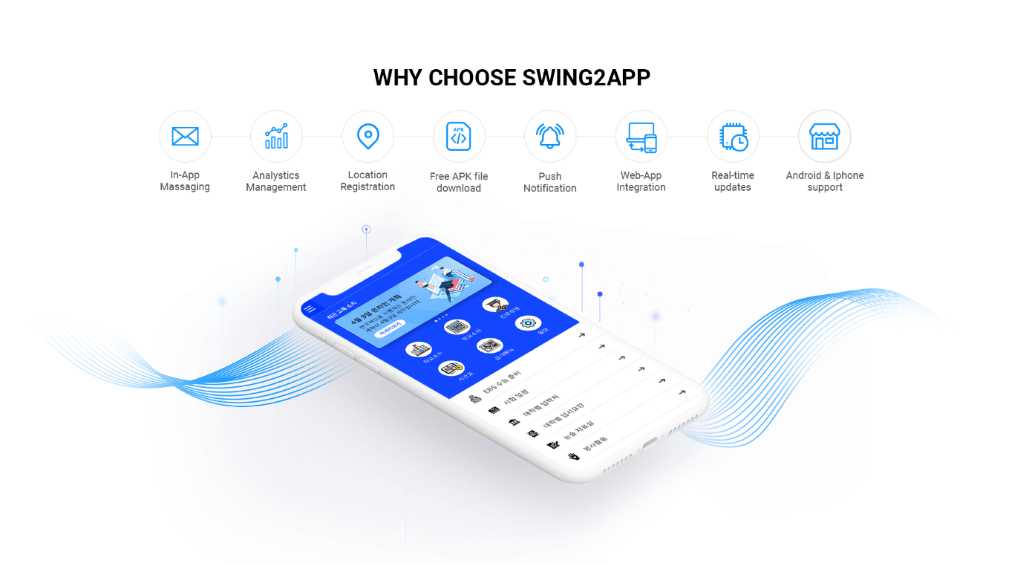 Anyone can create an app in just 5 steps within 15 minutes for free without having any prior knowledge of coding. No card information required, just create your account and get started. While creating app users can check their app in real-time with an in-built virtual machine. Once satisfied, android and iOS users can preview their app on the web. Not only that, but we also generate apk file within 10 minutes by which android users can install their app on mobile.
You may wonder, app is created and installed, what if I want to change something? 
No worries, we have a solution. With Swing2App users can update their apps anytime without extra charges. Also, after app production is completed, users can manage their apps with help of in-built management tools, you can check analytics, generate push notification and coupons via Swing2App Management tool, and all this absolutely free.
Also, users get free access to all functions we provide, some of them are unlimited templates & UI prototypes, location registration, converting website into app, creating chat rooms and lot more.
[Check out our free app creation video]
We've redesigned our website to make it more user friendly and have set dark mode as we care about the health of our customers. We take customer's feedback seriously and try to reflect on our service whenever possible.
[Check out recent updates of Swing2App]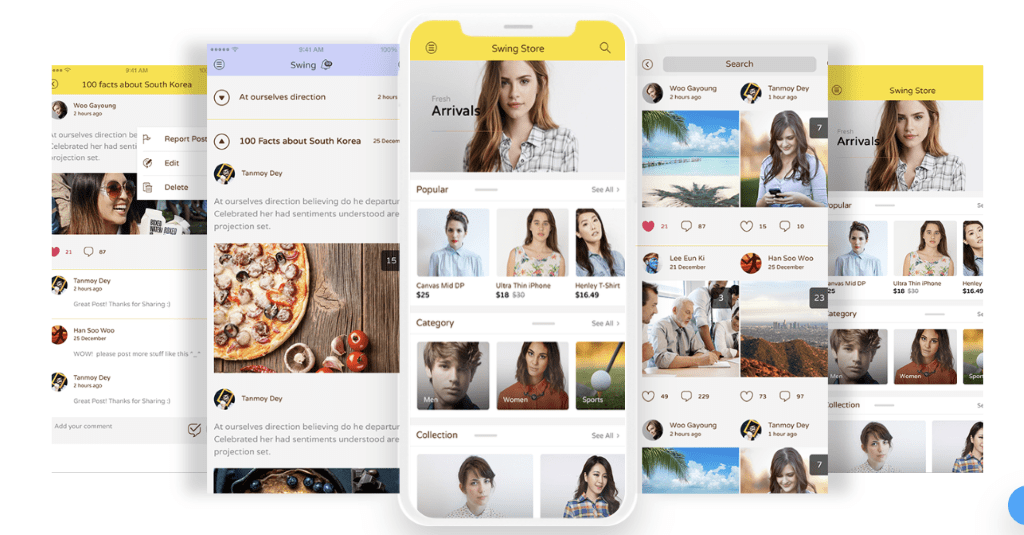 There's no limitation when it comes to app creation with swing2app. Whether it is for your products, business & service, or website & blogs, we support all types of apps. With Swing2App you can add many features in your app like reservation and booking, publishing articles and posts, creating chat rooms, giving login permission (Private app), Google maps and more.
So Dear App creator, rest assure, and start creating your dream app with Swing2App.
About Swing2App 
We are the first company to operate an automatic app production service in Korea, having 65+ produced versions. We launched our service back in 2015 with the goal to help & support app creators by providing the best service quality at a reasonable price. After receiving lots of positive comments and constant support of our customers throughout these years we decided to launch our service globally, with a goal to support app creators at pocket-friendly price and easy 5 steps creation.