How to Choose Between SMS vs. Push Notifications?
When it come to the marketing of your brand or a product to your customer, you must be looking for the best way. Many amateur marketers believe that a mobile application is a direct channel to feed clients with anything that may profit the company and/or the client.
However, this is not real. Just creating loyal customer base who would download your app because of the brand is not sufficient in today's world.
The solution is to choose the channel that your users prefer. Push notifications are a good way to increase user engagement with the app and the business in general. Almost 50% of users are inclined to use the app more after receiving push messages that are in line with their stated preferences.
On the other hand, SMS notifications with their incredible open rate of 98% can also be a handy promotional tool for businesses. With the rise of messaging apps, many might see SMS as a dinosaur on the edge of extinction. Yet, according to the Mobile Messaging Report by Mobile Ecosystem Forum, text messaging remains third in terms of global reach.
Now the question arises: When should a marketer choose one over the other?
So, lets explore both the options and learn which one is best for you.
Push vs SMS
1. Receipt
To receive an SMS, recipients must officially opt into the business' text marketing campaigns and promotions. In mass text messaging, this is an extremely powerful tool when it comes to building a high-value text marketing list.
To receive a push notification, recipients only need to download an application, click a button, and allow for the push notification to be sent.
2. Delivery
An SMS text message is delivered straight to user, they don't need to download any app to get these messages. Additionally, recipients can access these messages at any time.
In case of push notifications, messages are delivered to the recipient's desktop or mobile device, regardless of whether he or she has the application open.
3. Visibility
When recipients receive an SMS text message, they see the text message in their text inbox. Moreover, recent data shows that most text messages are opened within the first few minutes of receipt!
Depending on the volume of push notifications, these messages may be missed or ignored. The push notifications can't be re-viewed by the recipient.
4. Content
An SMS text message can be sent up to 160 characters in length along with hyperlinks and more. An SMS campaign is ideal for almost all types of industries.
However, a push notification is only a sentence or two in length.
What SMS Notifications are Good for?
1.Urgent Information
When you need to send your customer some urgent or important information, sending text message is always a better option. The common areas where we can see SMS notifications often being used are : bank alerts, weather updates, or a doctor's appointment reminder.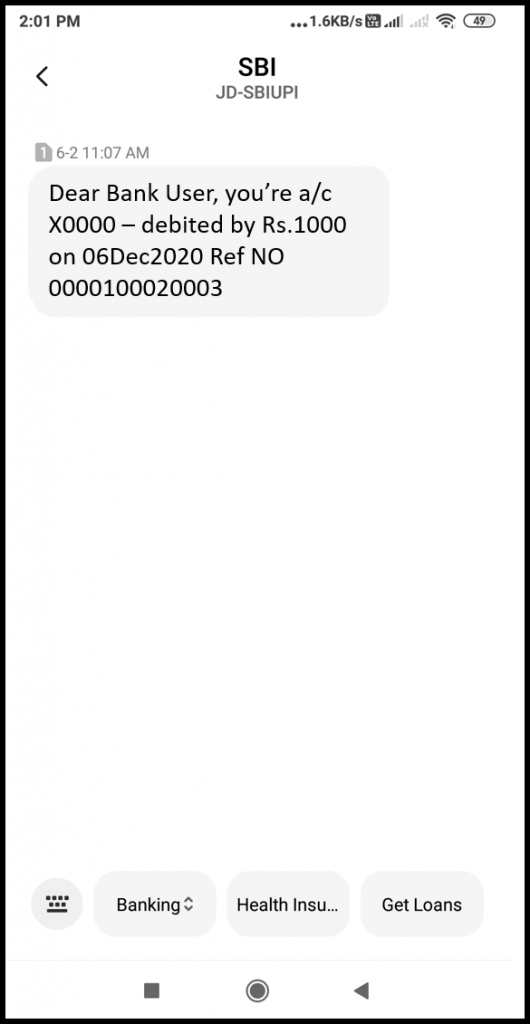 2.Time-Sensitive Information
If you need to send information that requires immediate action, then text messaging is the way to go.
If your user in an area without internet facilities, he might not receive push notification, however this is not the case with the SMS notifications.
The common areas where we can see SMS notifications often being used are: flight delays, appointment reminders, event cancellations.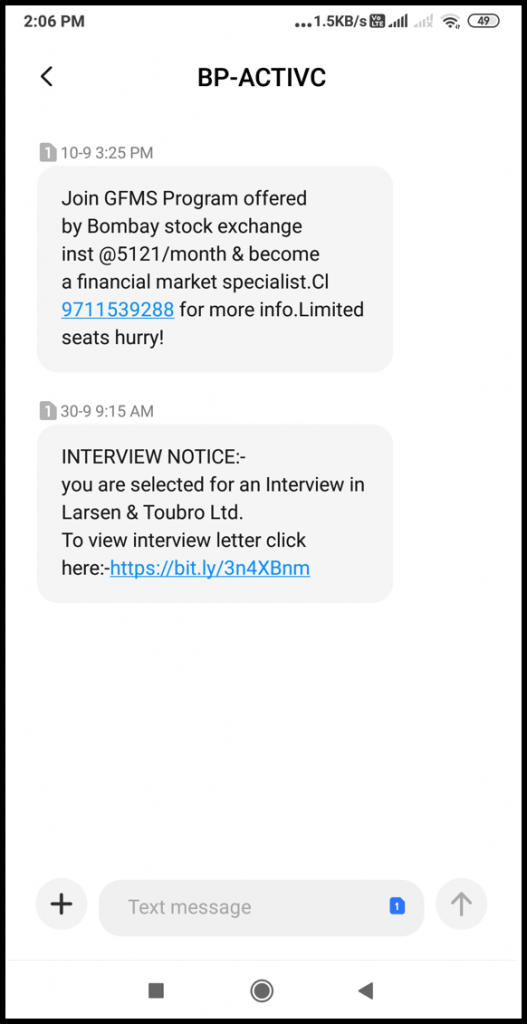 3.Transaction Information
The transactional data is highly sensitive and private & you need to be assure that the recipient receives it properly, so in this scenario too sending SMS texts is a better option.
Moreover, nowadays people don't trust push notifications due to rise in cyber crimes and frauds.
The common areas where we can see SMS notifications often being used are: delivery alerts, package tracking notices, even billing reminders.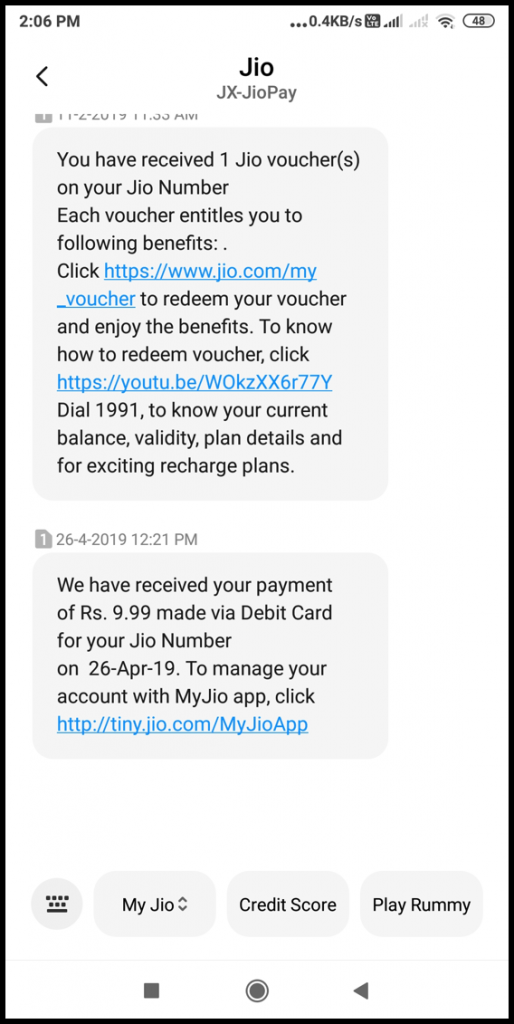 When not to use the SMS Notifications?
1.Reference Materials
As you might be knowing well that text messages aren't as easy search through as email and they may be deleted by accident.
So if you want to send a reference materials like purchase receipts or instructions that a user might need in future, sending it via SMS is not the right way.
2.Lengthy messages
Send long texts through SMS notification is a big no.
The reason is quite obvious, SMS are limited to 160 characters.
In such cases sending an email is much better as it is both efficient as well as time saving.
What Push Notifications are Good For?
1.Promotion Alerts
As a business house if you're announcing a deal, discount, coupon, or sale, then push is the best way to go. Particularly for an ecommerce app.
During festive seasons, you can see almost each and every e-commerce app using push notifications hugely to promote their deals & offers.
91% of app users find push notifications from shopping apps useful, with the most helpful notifications being shipping/delivery updates, new discounts, and price reductions for a followed product.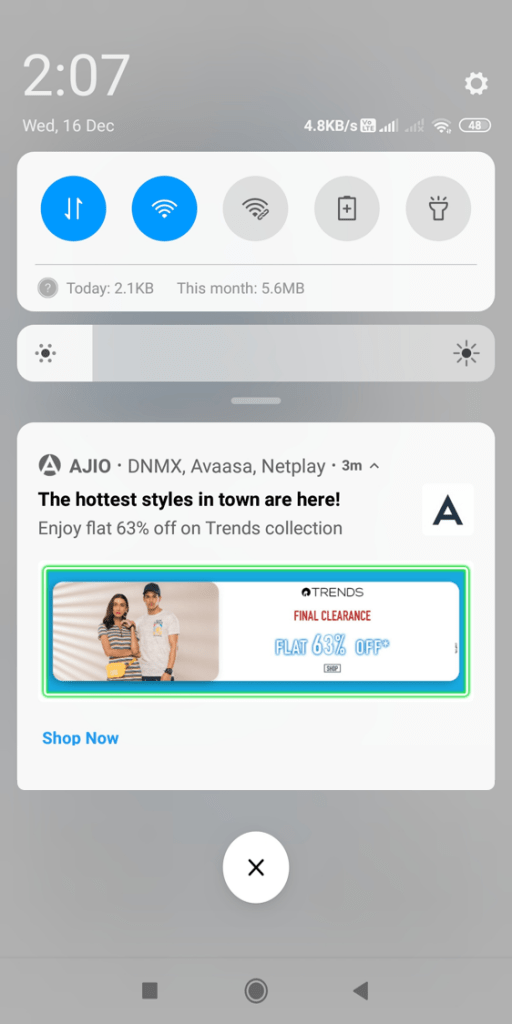 2.Recommended Content
Push notification is the perfect tool for sending your users recommendations and suggestions. Think: suggesting a new movie for users to watch, a new destination to visit, or a new restaurant to try.
Additionally, push notifications are a good way to make your customers to opt for a paid plan, or suggesting more expensive items based on their past purchasing behaviour. It is must to always personalize the push notifications to what the user has done in the past.
The common areas where we can see Push notifications often being used are: suggesting a new movie for users to watch by Bookmyshow app, or a new restaurant to dine in by Zomato.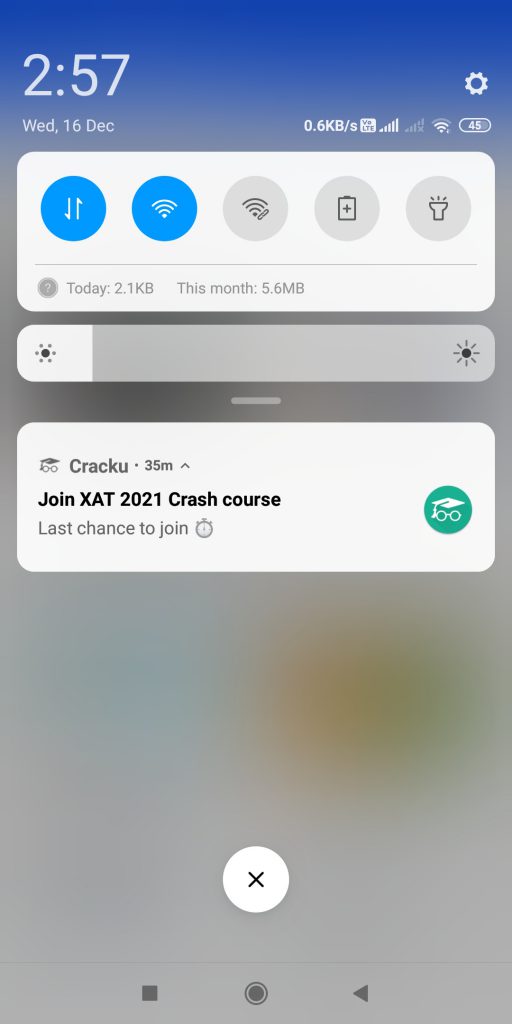 3.Reminders
Push notifications are a good way to remind users to complete certain tasks, especially during the initial phase.
The common areas where we can see Push notifications often being used are as reminders: renewing your subscription, completing your profile, connecting the app to your contacts or social media accounts, and much more.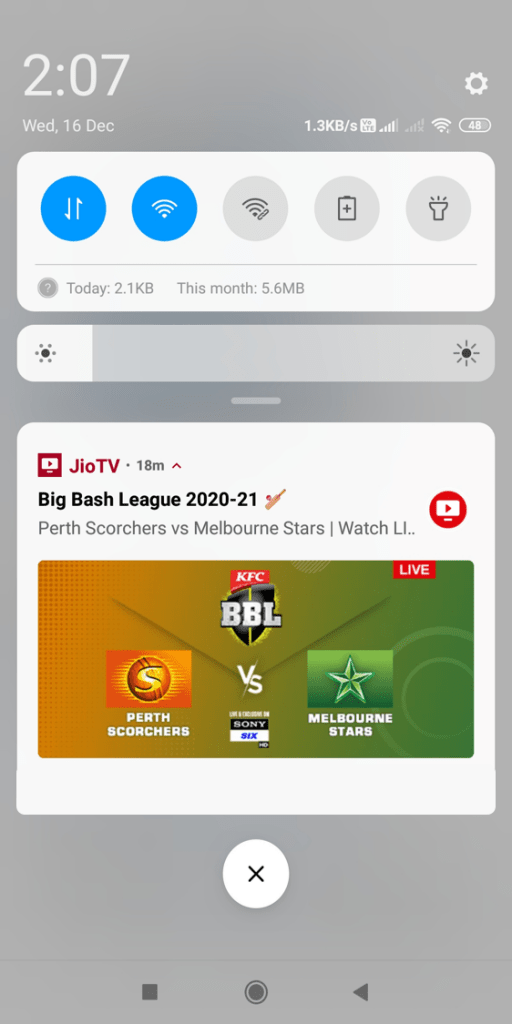 4.News and Updates
Push is also an awesome way to announcements and updates.
If you have new products to offer or released a new feature on the app, then sending a push notification to tell your users about it is the best way.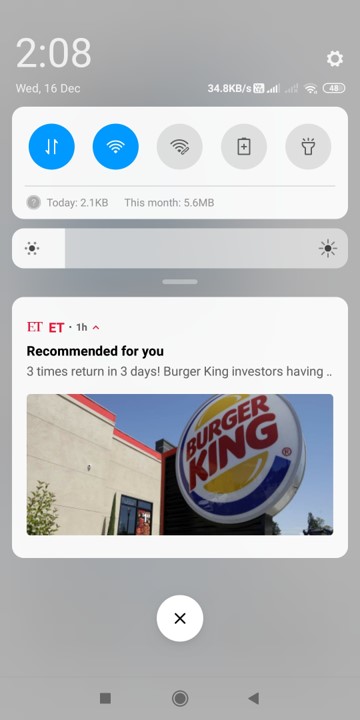 When not to use the Push Notifications?
1.Reference Information
Push notifications last for shorter duration than the SMS notification, so sending any kind of reference data through push would be of no use.
This makes push a really a bad choice for sending information that the user needs later.
2.Re-engaging Users Without Offering Any Value
When an app send user a notification to remind that you haven't used it for more than a month, the most probable step the user is going to take is to uninstall the app. This won't do any good to your business rather increase the risk of losing users.
Rather you should try to re-engage with the user by offering a discount or a promotion.
3.Lengthy Messages
Push messages are meant to be short and attractive.
Anything exceeding a sentence or two, and the extra text gets cut off & user can't even read it. It is essential to be concise while sending a push so that user is able to read it completely.
If you want to send detailed information, then emails are better option any day.
Now you might be wanting to explore the Push & SMS notifications for your app too
Now we know that push notifications play a significant role in app marketing through your app , however you first need to develop an app for that.
The app development costs are huge and then to send regular push notifications may further increase the costs. Moreover sending a push notification to your users is not easy as sending an SMS text, it requires additional knowledge which most of the people lack.
To your rescue comes Swing2app app builder, here you can easily create an app in which you can send unlimited push notifications & that too for free. It also provides many free templates , which you can customize easily without any coding at all.
Swing2app is the best and affordable app builder , providing you with a wide range of services like: customizable templates, designs, prototypes, in app surveys, push notifications, SMS, calendar and many fore features.
Once you create an app you can avail of this service on the Swing2app platform and boost the engagement on your app with the remarkable push notifications which would perfectly compliment your free app.
With swing2app 'Send Push' Feature, you can also select the recipient and also exclude someone if you want too.
You can send push both instantly and preschedule it too using the 'reservation feature'. Moreover, Sing2app also provides SMS notification feature too. You can manage and send both your push as well as SMS notifications from the same platform. This definitely makes your job efficient and convenient too.
And the cherry on the top is that, even with the Basic Free Plan of the Swing2app you can send unlimited push notifications.
Isn't this an amazing deal for businesses and especially start-ups with the dynamic and catalytic idea but limited capital?
Push vs SMS: The final verdict
Both push notifications and SMS messages are effective channels of direct communication with users of a mobile application. They are mutually inclusive and may be used in one app simultaneously for better user experience.
Lastly, it depends upon the individual business too, they need to decide what is best for their goals.
In a nutshell, use both SMS and push notifications, but do it wisely. They must complement each other, not be sent one on top of another.