"Calm app was valued at $2 billion in Dec 2020"
"ByteDance investors have valued TikTok in its own right at around $50 billion"
"In October 2020, Zoom's market cap crossed $140 billion"
Headlines such as these are making more and more entrepreneurs enter the mobile app domain with a unique app idea to try their luck. It's all for the good since mobility space is a very lucrative and promising domain if you play your cards right.
If you want to create something remarkable that's billions of worth, you should ace every step in the way from the beginning and not just focus on good marketing, pricing, and ASO.
You can't achieve these numbers with just any app idea, it should be an idea that you can validate. And, this is what you should do, to begin with.
Why Do You Need To Validate Your App Idea?
Validating your app idea in the preliminary stage is very crucial for smooth sailing in the later stages. If you evaluate that your app idea works for a specific demographic, under certain circumstances, and supports any cause, you will not doubt your product in the future and neither will anyone else.
It is paramount to gauge the worth of your idea and how it is helpful or needed so you do not just end up investing your invaluable resources which you should have used somewhere else for better results.
If you are heavily devoting your everything to something, you need to be certain that it's a sure thing and will work.
So, the question is how to determine whether an app idea works or not?
It's easier said than done you might think. But we will help you uncover everything essential you need to know to validate your mobile app idea in the primal stages.
Steps To Validate Your App Idea
Identify your audience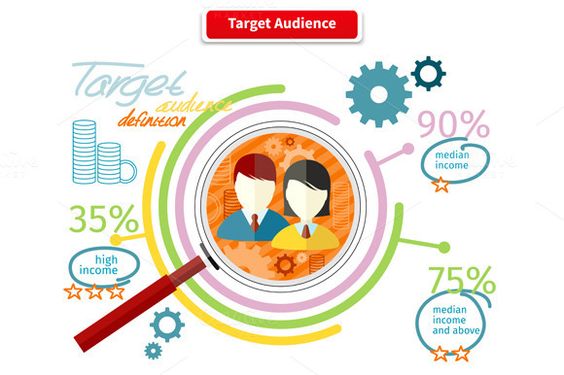 The first step is to identify who your users are going to be. You need to start creating user personas. Doing so will also help you in the later stages of mobile app development. Once you have a clear understanding of who your users are and how they might interact with your product, it will be easy for you to create UI/UX and add suitable features to your app.
You also need to figure out how likely your targeted audience is to pay for an app to decide its revenue model. Also, especially, if you have a niche market in mind, make sure there are enough users for your app.
Here is an example. If you are planning to create an app with features similar to the Calm app, your user persona is someone having trouble sleeping or is stressed. Then you need to analyze other social and environmental factors that affect people at large and expand your targeted user base.
Does your app solve a problem?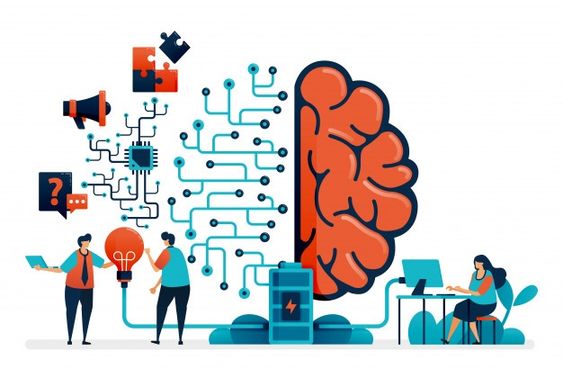 The best way to validate your app idea is to find the answer to "what problem does my app solve?" Once you can put a finger on why users would use your app, you can add premium features to it and expand its purpose.
For instance, in this digital world where people make payments online on the go, it is difficult to track each payment from multiple platforms. Having an app that keeps a record of all the transactions in one place streamlines everything for the users and they would be interested enough to try your app.
Is your app idea scalable?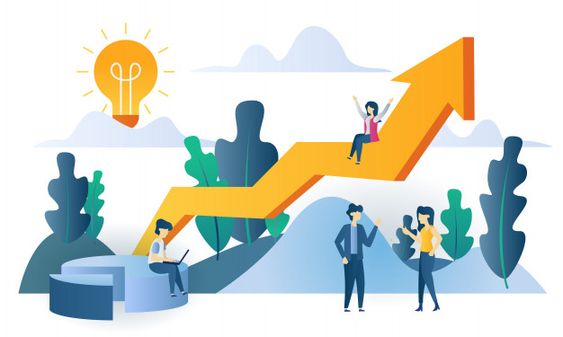 Imagine pouring huge investments into a product that cannot improvise as the business grows. Your app will eventually grow into a business, thus the app idea should be something that can grow with the expanding business model.
If your app idea is rigid and does not support scalability, it would become stagnant and hence obsolete in the future. To take an example, if you are developing a gym app, you can start with the basic features such as training videos and diet plans.
But as your app starts to grow, user demands will also increase, they would like to have other features such as live training sessions, personalized diet consultancy, personalized training routines, performance evaluator, and recorded; the list is endless. To keep making your app successful, it should be able to scale as per the market demand.
Study your competitors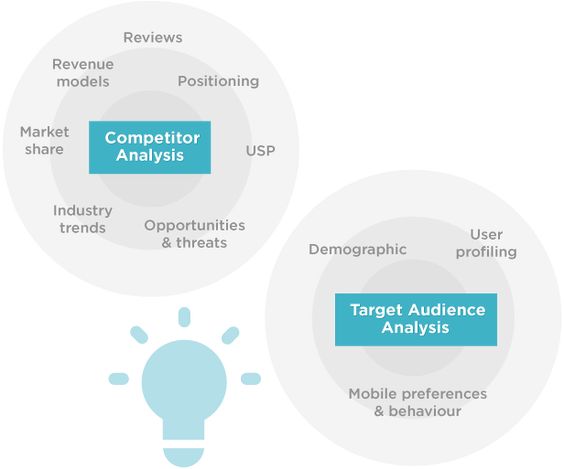 Irrespective of how unique you think your idea is, there will always be someone walking on the same line of thought as yours. There might be an app on the stores that offers features closely similar to yours or may focus on your prime feature.
Before you jump to the development stage, you should have a clear idea of what types of similar apps are in the market that may be your potential competitors and how you can outdo them with excellent and out-of-the-box yet relevant features.
Here is how you can find such apps on the app stores –
Enter your app category
Enter the keywords (individually) you think are appropriate for your app, something which users will use to look up your app, and then list down all the app results.
Analyze the common and uncommon features
Examine how users interact with those apps and whether they find them helpful or not.
Study the targeted keywords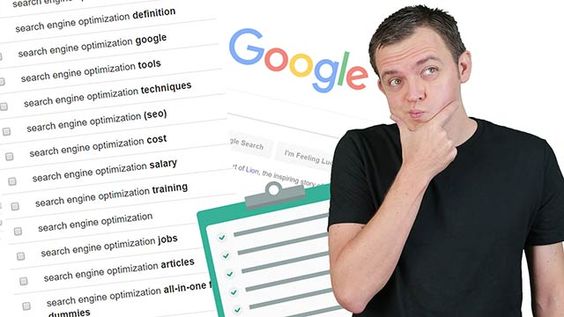 At this stage, you need to reveal whether your app category is something users are interested in or not. Sometimes, you may think your app idea is unique thus becoming popular among users, but for that to happen you need sufficient demand as well.
Once you identify all the suitable keywords for your app category, you can use tools like Google Ads to see how many people search for that particular term, which will directly indicate the demand for the category. Nevertheless, in some cases, the demand is created after a product launch. So, you need to evaluate this as well.
Invest in a prototype of MVP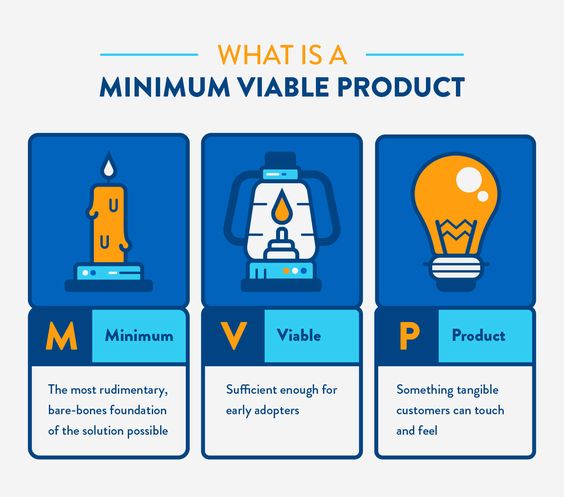 The best way to gauge the relevancy of your app idea is to prepare an MVP or a prototype of your app idea with only the basic and primary features. You can launch it to a few of your targeted users and collect their reactions to it.
Examine how users perceive your app idea, how they interact with it, and what else they would like added into the finalized app version.
Developing an MVP in the early stages saves the risk of your finalized app being irrelevant. You can save your resources by not fully developing a solution that doesn't work for users. You can use no-code app builders such as Swing2App that allow you to create prototypes without coding.
Does your app have an edge over others?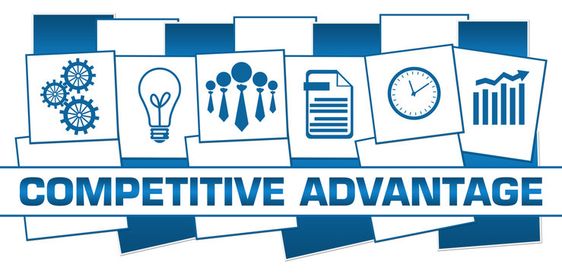 Sometimes, it's not the whole app idea but certain features and aspects of an app that make it worth billions. Even if you have a few competitors, you need to identify your edge over them. What is it that you offer that others don't?
For example, Facebook came with a new approach of connecting with people worldwide and sharing media. But, Instagram took the game to another level with its unique story concept, location-tagging features, and its renowned filters. Though the app carried forward the concept introduced by Facebook, it had something else that attracted users immensely.
Do You Believe In Your App Idea? Prototype It With Swing2App Builder
Swing2App is a platform that helps SMEs, startups, and established organizations create time and cost-effective app solutions and prototypes.
It is a no-code app creator with which you can develop any type of MVP or a feature-rich app without writing a line of code in a matter of hours. The platform offers elaborate documentation to help you get started with your app idea.
Some of its offerings are:
Create the front-end of your app without worrying about the backend
No prior knowledge of coding is required
It reduced your time-to-market
Choose from multiple templates to design an immersive UI/UX of your app
Create an app for free with a variety of features
Only pay for your app when you publish it on the app stores
Offers affordable and reasonable yearly plans for the app development
If you are sure that your app idea is worth a try, you shouldn't any a minute having second thoughts. Thousands of mobile apps get published on app stores every day, putting your unique app idea at the risk of being copied.
In such a time-sensitive situation, you should ship an app prototype to the market as soon as possible to grab the first mover's advantage.
Read our blog on how you can reduce your app development cost once you have validated your app idea.
Conclusion
You ought to take the concept validation process seriously to be a good start-up app business manager. Look about to observe the kind of challenges that people face and the apps available to address these issues. You need to create a new app that addresses real-world challenges with a significant audience.
If you want to make your app a success, you need to have a plan for validating your idea.
We hope these tips will help you get started on your journey. You can visit Swing2App no code app development platform if you are looking for more assistance with your app concept or its implementation.