Can you earn from blogging? 
How can you make money from blogging? 
How much can I earn from blogging? 
What should I blog about to make money from a blogging website? 
If you are thinking about any of the above questions, you have come to the right place. In this complete guide to making money from blogging, you will learn all the aspects that will help you get started. 
A few years back, blogging was just another hobby that some people did in addition to working full-time jobs. Today, it is no longer just a hobby, but much more.
In 2022, blogging has become a profitable online profession, and people at large started a blog to get into this profession. 

Before we learn how to make money from blogging, let's see how much can you earn from blogging.
How much money can you make money from blogging?
Before we dive into the steps to make money blogging, let's talk about how much you can actually earn from blogging.
You must be wondering how much money can you make when blogging as a beginner? Well, making a living as a blogger is actually more realistic than you might imagine.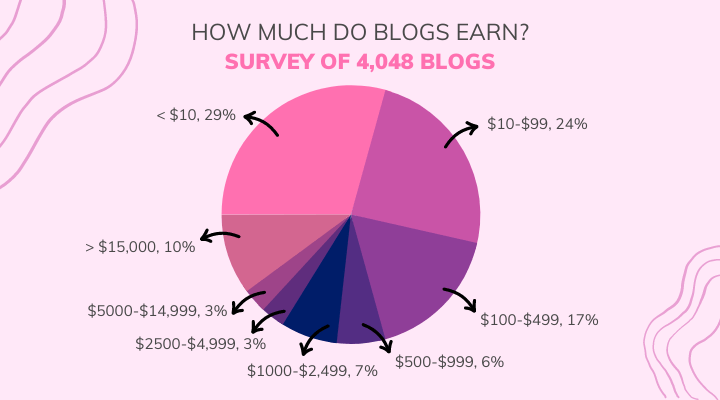 As you can see, there's a wide range of incomes you can earn as a blogger. But aside from the numbers, there are a few important takeaways to remember before you begin:
Let's break these ideas down further and discuss what, exactly, these strategies are.
How bloggers make money: How to make money blogging?
1. Choose a profitable niche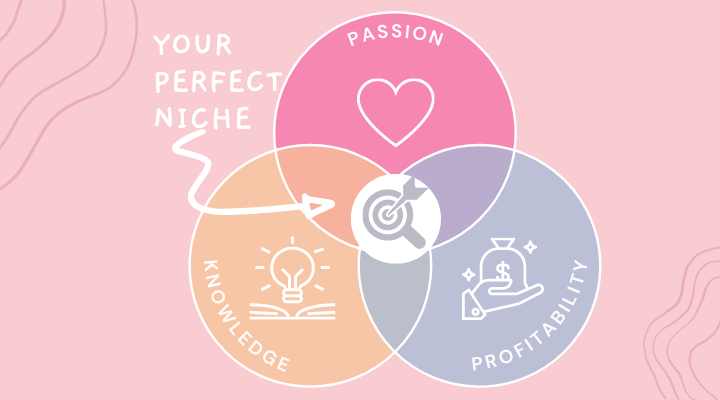 Those just starting out with blogs probably wonder, what should I blog about? 
Before you actually start writing, you'll need to choose a niche. Consider picking one niche theme for your blog so that you can focus your efforts on a specific area and attract a targeted audience.
When selecting your niche, it's important to start with your passions – after all, you'll be dedicating lots of time and effort to this subject. If you're serious about blogging for a living, you should also pick topics that people will be interested in reading about, and that will ultimately be financially rewarding.
As such, you should ask yourself three questions before selecting a niche for your blog:
What are my interests?
You'll need to write about something you're genuinely passionate about if you want your blogging to succeed in the long run.
Likewise, consider your level of professional experience. If you have no prior connections to your blogging niche, you'll have a harder time setting up yourself as a credible source of information in that industry.
Additionally, if you have work experience, a degree, or connections in a particular field, you are prepared to write about those subjects and will have an easier time building trust with your audience.
Who is my audience?
If readers are interested in learning about your niche, and if you provide knowledge or information that solves a need, then your blog will be a hit. Do not use the subjects which interest you only, but those that your readers might get attracted to, and in the end that is how you can earn money with blogging.  
In those fields, imagine what kinds of problems people face – and what kinds of solutions they are looking for. You can also take the help of google search recommendations, which will tell you what people are searching for the most. In this way, you can create a blog that targets these groups and provides them with the answers they need. 
Which topics are profitable?
Types of blogs that make money:
There are many types of blogs that can bring huge revenue if you know how to manage them strategically, however, the most common are: 
Business and marketing blogs  
Finance blog 
Health blogs 
Fashion blogs 
DIY and crafts blogs 
Nutrition and food blogs 
Lifestyle blogs 
It's critical to consider monetization from the very start and set goals for your blog when choosing a niche. Building a strong foundation this way will help you succeed.
2. Advertise within your blogs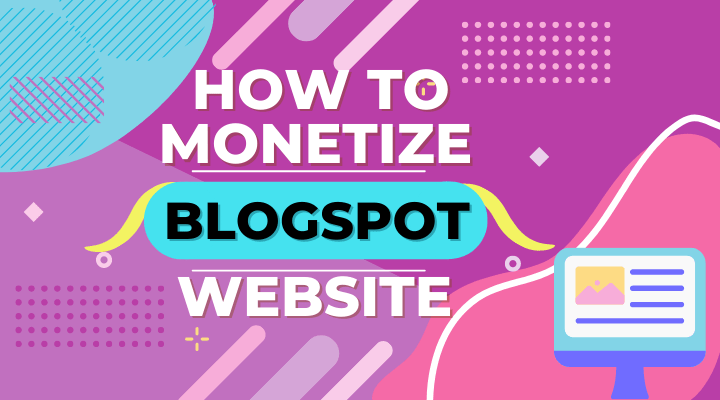 This revenue-generating method is probably the simplest and most widely used method for monetizing a blog. 
The Ad network which is most popular is: Google AdSense (Offered by Google) 
A blog is needed to qualify for these ad networks. They automatically show ads based on both the context of your article and your interests as a user. The majority of new bloggers are monetizing blogs use these methods because they offer recurring revenue. Users don't experience any problems with the ads because they are of high quality.
To generate revenue via ads, your goal should be to get AdSense set up as soon as you could. 
3. Paid subscriptions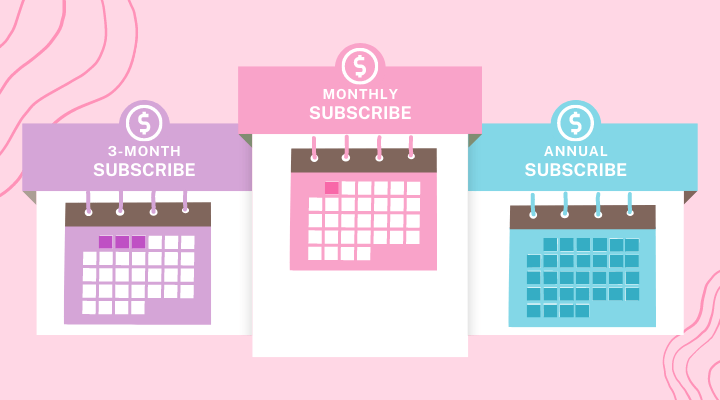 A second tip for how to make money blogging is through creating and selling subscription plans. By doing so, loyal readers have access to exclusive content.
You should, of course, leave some content free since readers will want to explore your blog before buying. In addition, you can offer in-depth posts that supply subscribers with exclusive information they'll pay for.
Your readers will likely be more intrigued if you give them a preview of each exclusive post before asking them to subscribe.
A similar approach of monetization is to offer paid memberships to your site. You can reward members with a variety of perks, including access to webinars, downloadable resources, and free blog content.
4. Sell merchandise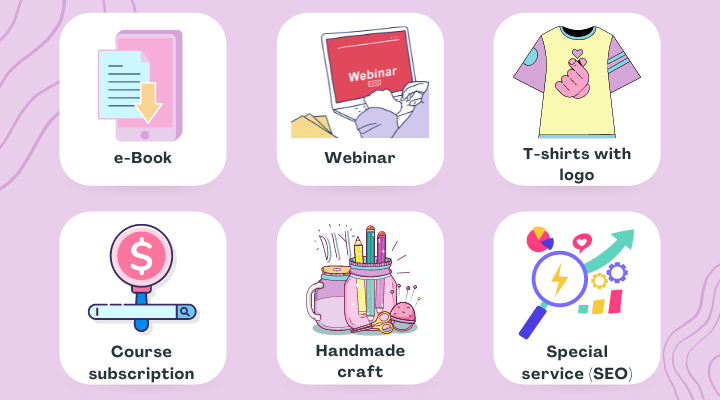 Directly selling products on their site can also be profitable. If you want to do so, you can open a website where customers can browse your products directly. In this way, you can sell items related to your blog niche.
Don't forget that you can also sell digital goods instead of selling physical products.
Here are some options that you may consider:
E-books 
Online courses 
Webinars and virtual events 
T-shirts, stickers and merchandise with your logo/brand 
Handmade crafts and other goods 
For instance, if you own a fitness blog, you might sell branded sports or yoga equipment. If you write a travel blog instead, you might try collaborating with traveling websites or selling digital travel guides.
5. Write Sponsored Reviews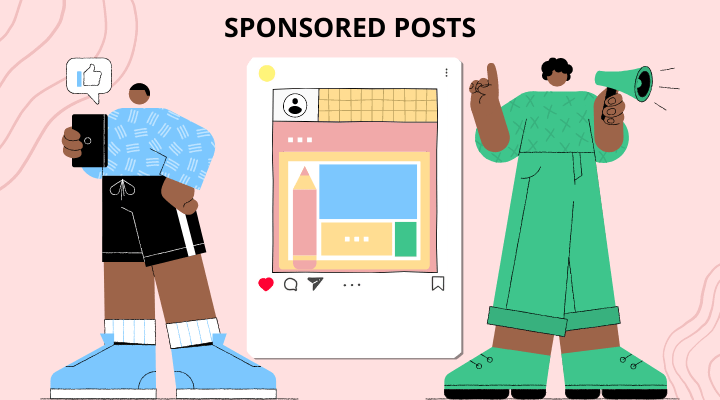 You can earn a great deal of income from blogging by writing paid reviews. A single review post can earn you $10 or more.
When your blog becomes more popular, you might even get approached by companies interested in sponsoring you. Since you're essentially advertising the company's products to your audience, you'll be compensated for each post you create. The company may also offer you free products to review as part of the gig.
Here are a few websites where you can write paid reviews/sponsored and earn from your blog:
6. Provide services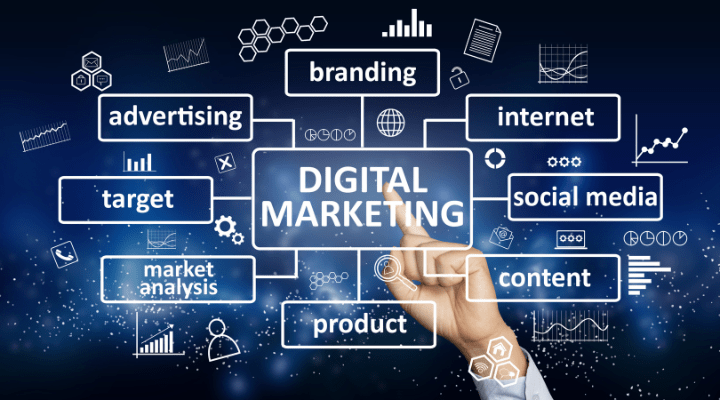 You can offer a variety of services depending on your skills. Depending on your expertise, you may provide content writing, logo design, SEO, etc.
Launching your own services is actually pretty easy. Creating a page on your blog listing your services is all you need to do. To ensure maximum visibility, place the link in your blog navbar and prominently displayed area.
Let your audience know how to contact you and inquire about your services. Once you have your first 2-3 clients, you will have plenty of ideas for improving your sales process. Furthermore, you will be able to automate some of the processes such as payments and follow-up.
7. Convert your blog website into an app with Swing2App best no-code app builder.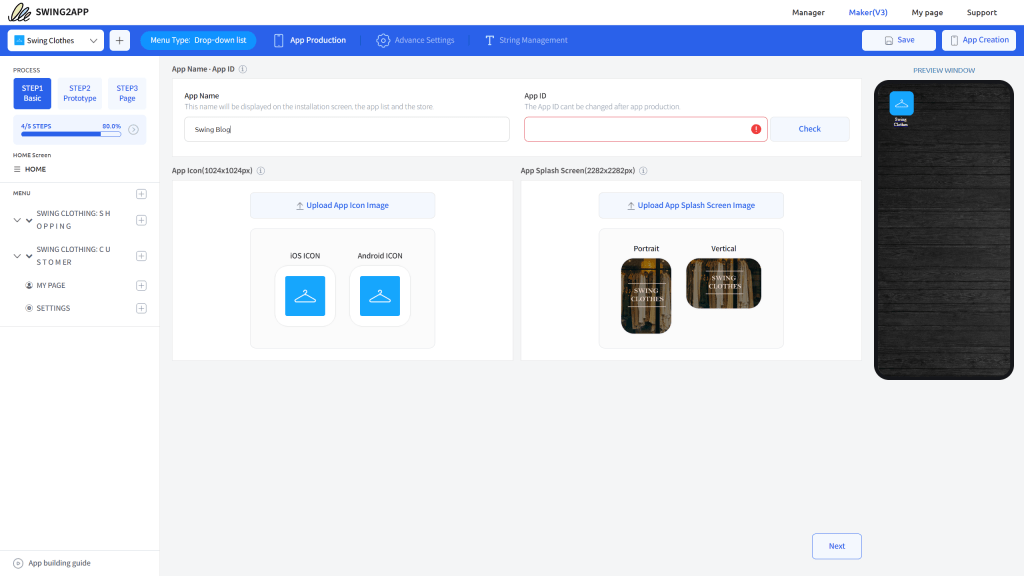 This is a unique way to earn from your blog which is not talked about much. It is the most cost-effective way to take your blogging to a next level.
You can take advantage of our simple and best no-code website to app converter to convert website into an app without coding anything at all! 
How blog app is better than a blogging website?
You must be wondering why should you create an app for your blog, how is a blog app better than a blog website?
The several advantages that you get with the blog app are: 
The consistent audience-An app definitely helps you develop a consistent audience visiting your blog. This in turn helps you generate more revenue as the more often readers visit your blog app the more you will earn from blogging. 
Enhanced interaction-Within blog app you can send push notifications to your readers, which may get blocked on a website. In this way, you can ensure that your readers get the latest information about your posts or new merchandise. 
More features-If you convert your website into an app with Swing2App free website to app converter you can also enjoy special features. This includes unlimited push notifications, Swing2Appp app analytics, Payment gateway linking, and much more! 
Extra revenue source– With the Swing2App AdMob plugin you can earn through in-app ads which will surely increase your revenue even more. 
Let's discuss how can you earn by converting your website into an app with Swing2App no-code website to app converter.
How can you earn by converting your website into an app?
Well, the process is quite simple and entirely codeless. Please watch the YouTube link below to know the process of converting a website into an app for free with Swing2App. 
Once you convert your website into app with our free website to app converter, there is one last step.
Purchase the AdMob plugin from the Swing2App store and integrate it with your app. You can run ads on your app and earn a lot with a one-time investment of just $99.