Back in the day, building a website was an entirely different experience. There was a lot of coding that had to be done manually in those days to build a website.   
But today, all the best No-Code website builders are visual (meaning you won't need to type a single line of code) and extremely easy to learn, build, and publish.
Today, websites play an integral role in networking and business. Whether you're a small shop owner or the biggest corporation, everyone is going digital! The first thing that springs to mind when enhancing the business is to build a website.
A website is a portal to building a business or company online. However, most of the time they are stuck on How to Build a Website? The answer is actually quite simple. You can always build a website if you don't know anything about coding whether you're a small businessman, shop owner, artist, consultant, writer, etc.
Coding can be an overwhelming, time-consuming, and financially draining process for a developer without technical expertise.

No-code development continues to break down technical barriers. The old belief that only technical people could build their own website is no longer valid. Anyone can now build their own website. The introduction of no-code tools has completely democratized software development and given users numerous options.
Now, you can even create an app from your website by simply using a website to app converter.
But the real difficulty is to choose the best one for you, that will best suit your business.
So, here are all the top No-Code website builders option available on the market today, compared in detail.
What are No-code website builder tools?
No-code website builders tools allow non-technical users to build websites without writing any code. Visual drag-and-drop tools enables these No-Code website builders to build websites with ease. Instead of waiting for an agency to create your website, now you can build one yourself in a matter of hours or days. You can easily make changes to the website once it is live, without any downtime.
According to CEO at GitHub, Chris Wanstrath, "The future Of Coding is No-Coding at all."
Also,
According to CEO at Quixy, Gautam Nimmagadda, "No-Code Will Have a Snowball Effect & Spur Innovation in Digital Landscape."
Besides the obvious benefit of building your website with little effort, No-Code website builders also come with other benefits, such as:
Budget-friendly website design. It is no longer necessary to hire an expensive web developer to create a professional-looking website. You can create your own website with good No-Code website builders without spending much money.  
You'll save time. With the best No-Code website builders, you can build your own website in a matter of hours.
Customizability is extensive. You can customize the best No-Code website builders to suit your purpose and visual style.
Best no-code website builders tools
1. Wix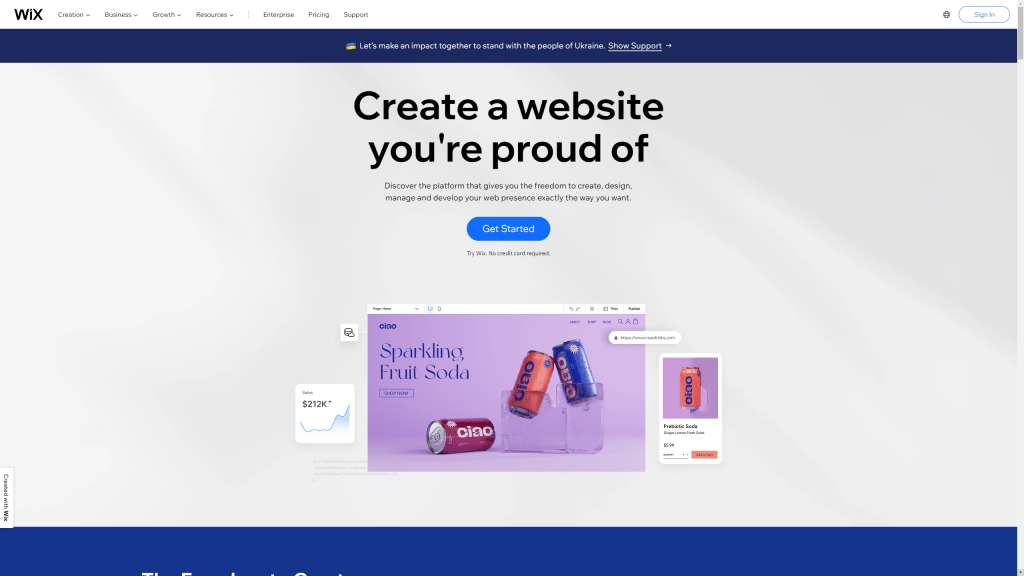 Wix is one of the best cloud-based, no-code website builders in the market. It has many customizable templates and plug-ins, which enable the users to create an attractive and responsive website.
Ideal for: Small business owners who need a good-looking, relatively simple website that's easy to set up without a lot of fancy features. A different website builder on this list would be better suited if you plan on blogging, collecting email subscribers, or eventually selling products from your website. 
 Features: 
Drag and drop function 
More than 900 design templates 
24/7 customer support 
SEO available 
Pros: 
user-friendly and cost-effective  
Freemium available 
Highly secured 
Cons: 
The free version contains advertisements
2.WordPress.org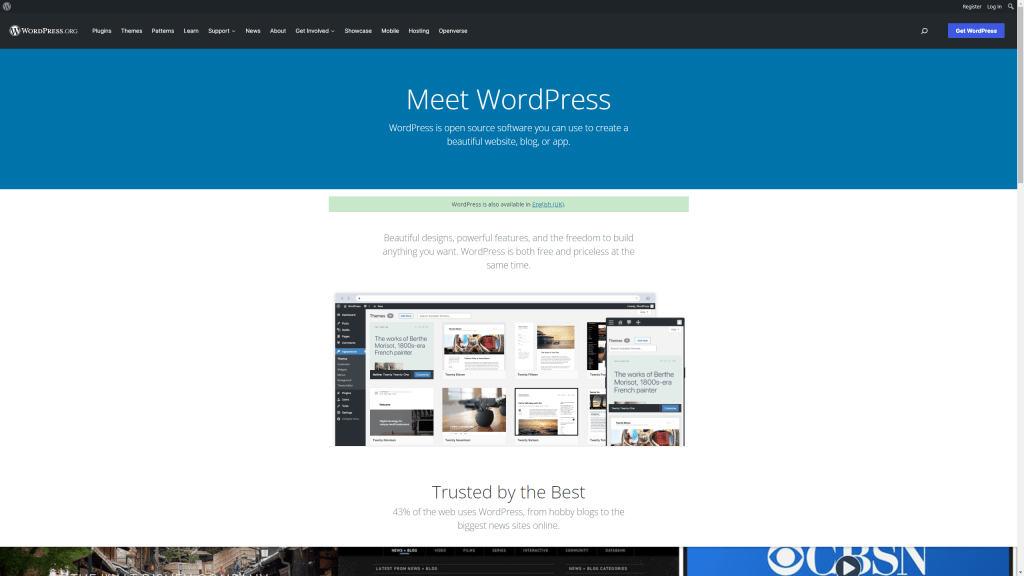 WordPress is one of the most commonly used No-Code website builders. In fact, the (free version) .org of WordPress powers more than 34% of the internet—making it the best No-Code website builder of choice for everyone from small business owners to bloggers, big companies, publishers and more.
Ideal for: If you are looking to start a blog on a budget-or otherwise make a website that generates income online. In addition to being the most affordable way to create a beautiful website, self-hosted WordPress provides the highest level of customizability, the best SEO (search engine optimization) foundation, and an easy building experience. 
Features :
Drag and drop tool  
Many free plugins  
Customizable   
Built-in blogs feature 
Pros :
Easy to use for everyone  
Scalable  
responsive design  
Cons : 
Requires Frequent updates
3.Squarespace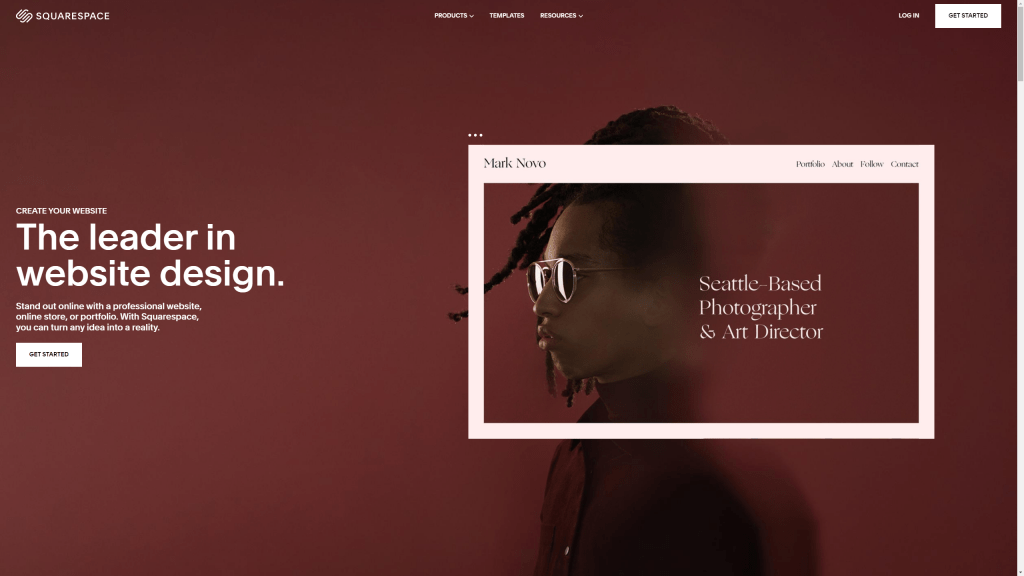 Squarespace is one of the most visually impressive drag and drop No-Code website builders out there. It is basically a SaaS-based content management system (CMS) that consists of a No-Code website builder, blogging platform, and hosting service. Squarespace provides creative tools to make an awesome website.
Ideal for: Freelancers that need a visually appealing, mostly static website (with few expected changes in the future). Despite not being the best website builder for bloggers due to lack of customizability, their content publishing tools are stronger than Wix's. 
Features: 
Porting option to SquareSpace from another platform 
24/7 customer care service 
Site analytics  
Creates professional portfolio 
Pros:
Built-in SEO  
Integrate with leading social media, payment, shipping, and marketing tools 
Mobile site optimization included 
Free logo maker available 
Cons: 
Complicated as compared to other No-Code website builders
4. Shopify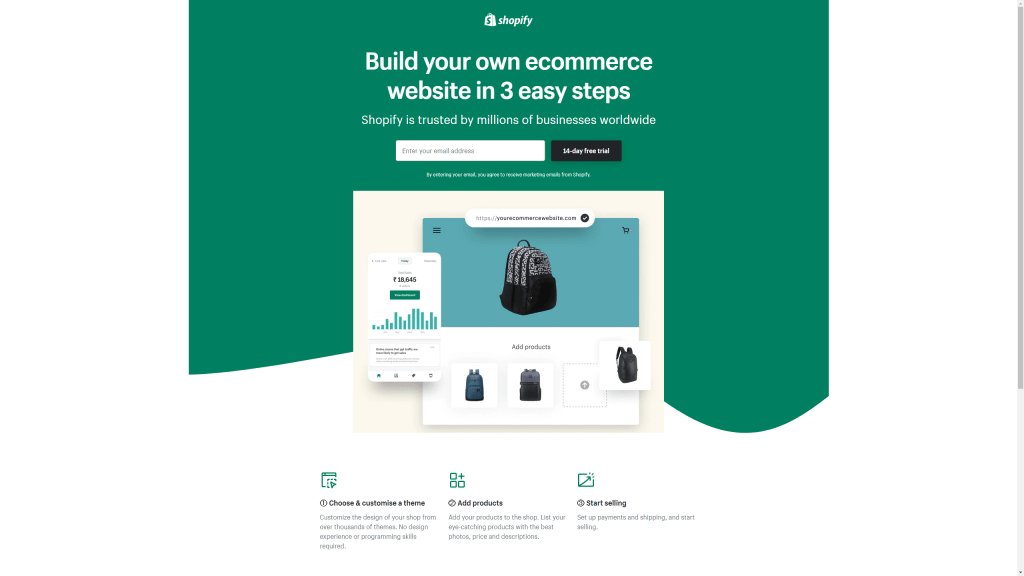 Shopify is a website builder that focuses on helping you create a well-optimized online store. Shopify's customization options are similar to those of the other site builders on our list, but they are geared towards helping you sell more products with your site.
Ideal for: Business owners who want to sell products online. Due to eCommerce's explosion as a more accessible business model today, the website builder Shopify dominates the list of website builders designed specifically to help online businesses convert more visitors into paying customers. 
Features:
70+ professional themes available 
Full access to CSS (Cascading Style Sheets) and HTML 
Payment's security 
Google Analytics integration 
Free trial 
Pros:
24/7 Customer Service
Quick updates
Email forward feature
Cons:
SEO can be better
Limited customization available
Create a web application with Swing2App website to app converter
You may have created your website using one of the above-mentioned No-Code website builders or a different tool. Next, you need an app; some of you might not need one, but many of you will.
With Swing2App website to app converter, you can convert any website into a web application without any coding at all! 
You can convert WordPress website to an app very easily, without any coding at all! 
Not only WordPress but any kind of website can be converted into an app with the Swing2App Website to app converter.
Why web applications? Why Should you use a website to app converter?
1. Ease of Access: Web Applications are much more accessible than websites as they are always on the home screen of your users once downloaded. This gives businesses with apps an edge over the others. This can be achieved easily using any website to app converter. 
2. Build More Loyalty and Engagement: The Internet web is vast, and your website customers may just switch to another website. However, if the users download your web application, they tend to use it multiple times as compared to your website. This in turn boosts your customer retention. 
3. Push Notifications: Push notifications can be sent more easily via apps than over the website due to several restrictions. With push notifications, you can better engage with your customers and update them about your offers and coupons. Web applications are the best way as you can continue your website design into the app as well as send unlimited push notifications. 
4. Increase your sources of Revenue: When you turn a website into a mobile app using a website to app converter, you're laying the groundwork for a lucrative income stream. You can earn from your app in many direct and indirect ways like: In-app ads, Subscription plans, In-app purchases, eCommerce, Sponsorship, Referral marketing, Collecting, and selling data, and much more. 
5. AppStore / PlayStore Presence: Being present in a store is an advantage in itself. It makes your company appear more professional and well established in the eyes of potential users, investors, and partners. For ranking well in the Appstore for important search terms associated with your brand, good App Store optimization is crucial. 
These reasons are the major ones for using a website to app converter and getting an app for your business. 
How to use the website to app converter?
Creating a web application with Swing2App is no rocket science. As it is entirely a no-code web app development process anyone can use this website to app converter without any technical background.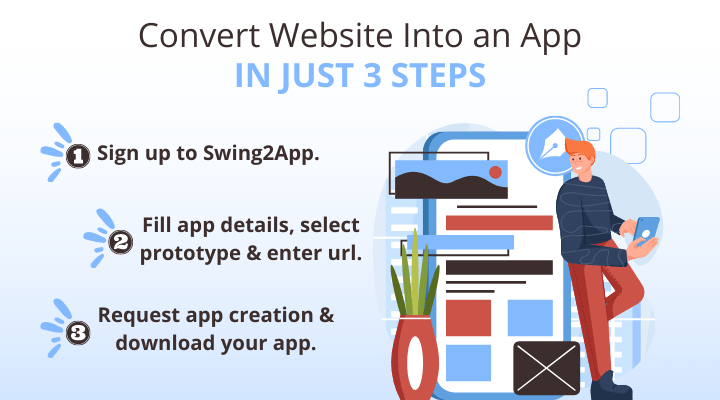 The process to use the Swing2App website to app converter is quite simple, it is a 3-step process:
Step1 
App basics: Fill out your basic app details like App name, App icon, idle screen(if you want one)
Step 2 
Design Theme: Select the prototype of your choice(either WebView or Push only). The main difference between the two is that you get all the other features of Swing2App with Webview app prototype but not with the other.
Step 3 
Page Menu: Submit your website URL and click on app creation request, you can download and view your app on android device.
In these 3 simple steps you can get a web application for your business in much less time and cost as compared to traditional development.
Read more about the Swing2App website to app converter. 
Benefits of Swing2App website to app converter:
There are several benefits of web applications as mentioned above. But, why should you use only Swing2App to create your web application?
The main reasons to use Swing2App to create web application are as under:
Easy to use
Entirely no-code
Create an app in just 5 minutes
Hybrid app development (both iOS and android)
Cost-efficient 
Lifetime customer support
App upload help
And much more. 
The Swing2App website to app converter is one-stop solution for all your problems. 
Want to convert your website into web application?
Once you have created your website using a no-code website developer, convert your website to a web application with Swing2App.
Enjoy the double benefit at the lowest cost possible!