A simple Google search yields more than a dozen websites offering you a website to app converter. Finding the best website to app converter is quite difficult. Thus, we decided to help you get a clear picture of the situation so you can make an informed decision.
We will explain why Swing2App is the best website to app converter and brief you through the app creation process that is entirely codeless! 

It is crucial to understand some terms associated with the Swing2App website to app converter before you proceed so that you will understand the process clearly. 
What are web apps?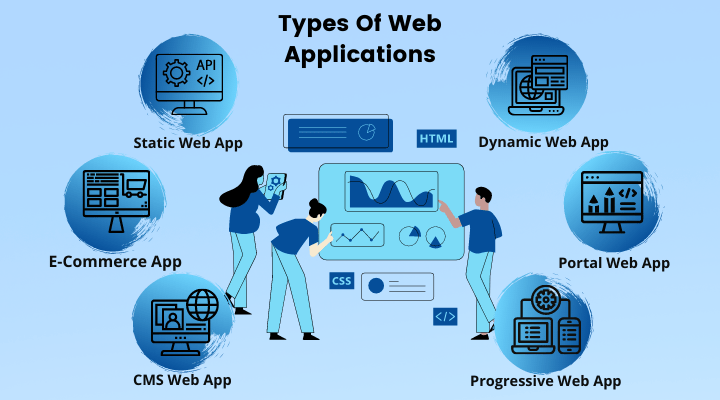 Websites with functionality and interactive elements are called web apps. Facebook, YouTube, Twitter, etc. are all web apps that are dynamic and designed to engage users.
The fact that web apps are highly customizable and can perform a variety of different functions makes them more complex and require an experienced team of software developers.
Web apps are applications accessed through a web browser through a database, often allowing the user to customize an interactive experience based on personal information. A Web App can reference, store, and access data through a customized interface to simplify the delivery of information to your customers.
To know more about web apps visit our blog.
What is WebView?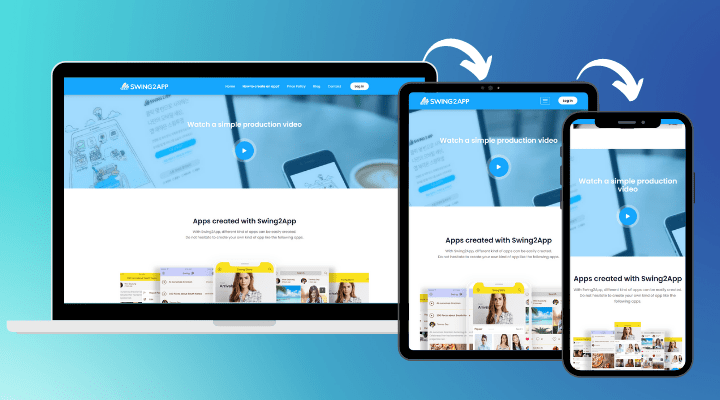 A WebView is a component of an app that is used by app developers. It works like a browser; it simply displays a website. This is used for every website to app converter out there. App developers find it useful since it already takes care of most of the website to app converter.
However, there is one big problem: if your web app does nothing more than display your website in a WebView, it won't be accepted by the Apple App Store and only rarely by the Google Play Store. App Store guidelines make this clear: 
"Your app should include features, content, and UI that elevate it beyond a repackaged website. If your app is not particularly useful, unique, or "app-like," it doesn't belong on the App Store. If your app doesn't provide some sort of lasting entertainment value, it may not be accepted. "
It's not the fault of Apple or Google either, because an app that displays only a website doesn't provide any additional value, since you can simply visit the website in a web browser. Therefore, in order to be accepted into the App Stores, the app must include components in addition to the WebView. This means using native or hybrid components in your app. 
Swing2App ensures that your webview app is perfectly created and uploaded to the store without fail.
Native Design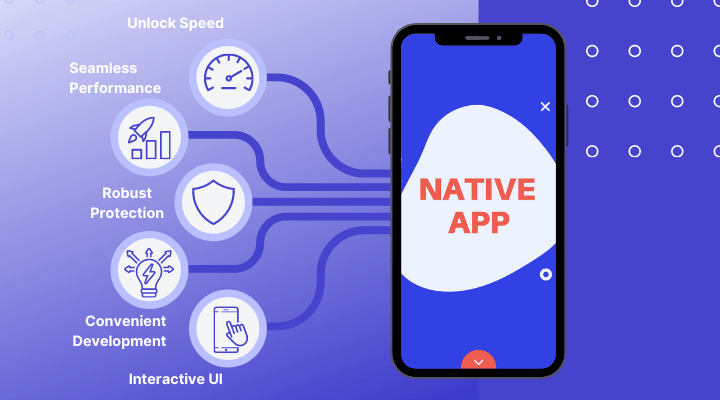 Basically, if an iOS app (or a part of it) uses native design, it follows Apple's guidelines for app design. The same holds true for Android and Google Design guidelines. In order to get into these App Stores, this is a requirement.
The idea is to create a custom app for specific app store. This is due to the fact that uniformity in app design makes them more visually appealing and easier to use.
Hybrid Design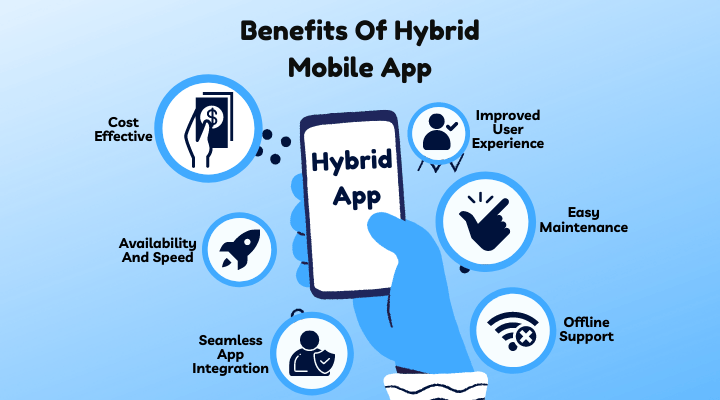 A hybrid app is designed to work across multiple platforms. Generally, hybrid apps are written in web-based languages like HTML5, which are then compiled into a mobile-friendly language.
Hybrid apps have the biggest advantage of supporting multiple operating systems at a much lower cost than separate native apps. In most cases, users cannot tell whether an app is native or hybrid if it is well developed. The users don't care how an app is developed – they only care if it works on their device and does what they expect.
With Swing2App you can create a hybrid web app, by using our website to app converter for free! 
Without further ado, let's jump right into the Swing2App website to app conversion process.
How Swing2App works
For converting your website into an application, Swing2App provides 2 types of prototypes. You have to choose either of them depending upon your target and needs.
1. Push only: this is a web app that is created by linking a website as it is with an app.  
Push-only prototype converts your mobile website to your app in a special way. The push-only prototype design gives you the access to send push notifications, and the bottom of the screen category menu makes it easy to navigate within the app.  
2. WebView: The web view is also a prototype in our website to app converter in the same way as Push. The app does not create a separate menu or icon and does not send push.   
If you have a mobile-only site and want to create a mobile-optimized app, this option is for you.   
Let's take a look at how you can do all this in 3 simple steps! 
1. App basics: Fill out your basic web app details like name, icon, idle screen 
2. Design Theme: Select the prototype (either WebView or Push only)
3. Page Menu: enter your website URL and click on app creation request.
Image showing the 3 steps: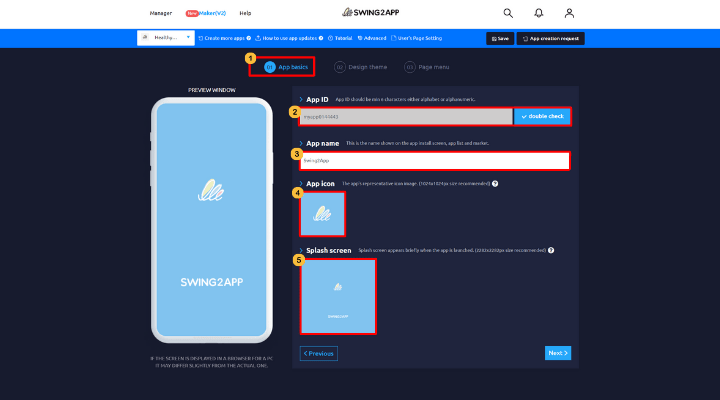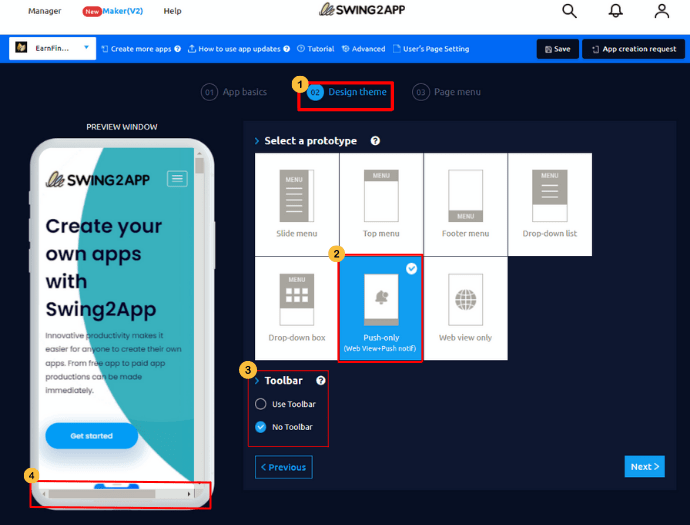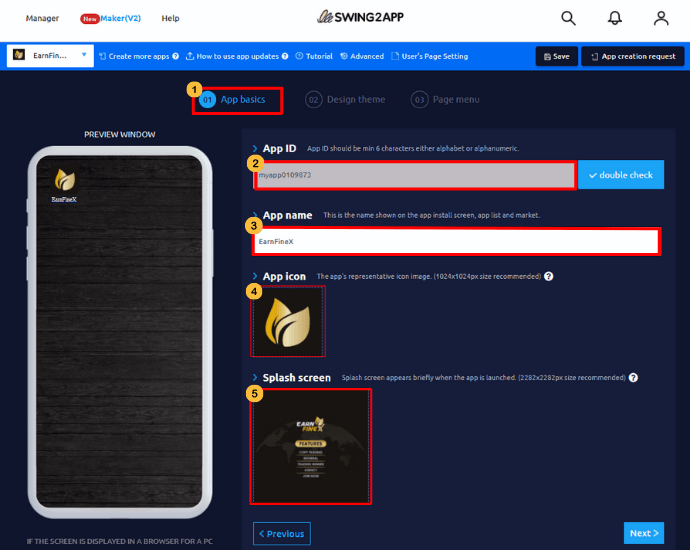 Your app is ready, you can download the apk file and view it on your android device.
Check out our YouTube video for further explanation on the website to app converter:
Why Swing2App is best?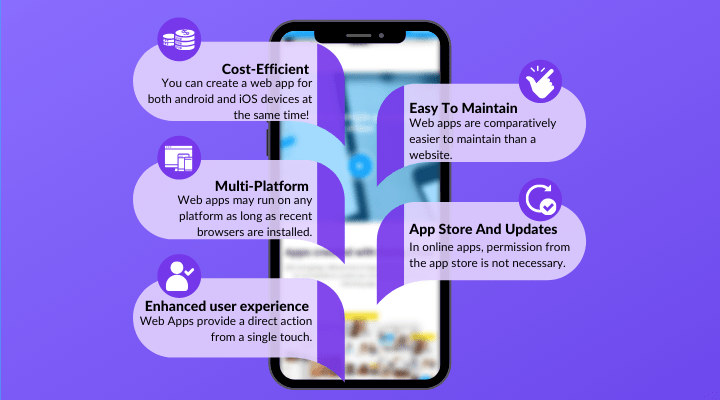 Web apps have many advantages, the main benefits of which are:
1. Cost-efficient  
With Swing2App website to app converter, you can create a web app for both android and iOS devices at the same time!
Confused about whether to make an Android or iOS app. Check out our blog
2. Easy to maintain  
Web apps are comparatively easier to maintain than a website since they use the same code across the multi-platform application. There are no compatibility problems.
3. Multi-platform  
Web apps may run on any platform, including Windows, Linux, and Mac, as long as recent browsers are installed. They provide mobile-like features on websites as well as mobiles, thus creating brand recognition. For example, Amazon.
4. App store and updates  
In online apps, permission from the app store is not necessary.
Another advantage of adopting web apps is that updates are automatic, and because they're deployed centrally, everyone should be using the same version.
6. Enhanced user experience  
You may improve your entire mobile UX by using website to app converter.
Web Apps provide a direct action from a single touch, which may start at home screen icon or a push notification.
However, Swing2App is not special just because of all the benefits of web apps mentioned above, but the ad-on benefits that help you in every step of app development. And this makes Swing2App Truly a One-point solution to create and manage your app.  
Inexpensive store upload: It is a daunting task to upload an app to the App Store due to its strict rules and regulations, even a minor mistake can cause your app to be rejected.   
To prevent this, you can purchase Swing2App store upload ticket and we will handle everything on your behalf. If the app is rejected, we will make ensure necessary changes are made so that you can continue to publish your web app without any fuss.
Update your app easily: The web app is simply a replica of your website in the form of an app. As everyone accesses the same version of the web app via through URL, they will always be obtaining the most up-to-date version of the app.   
24*7 swing2app support: Most app development companies and platforms are only involved in the creation process; they don't provide any future app help promise. And during the process even a slight change in the app may cost you several dollars, the costs just keep rising!  
What about the uploading issue after the app has been created? What if you need an update or technical assistance?
Do not panic!
With Swing2App, you get lifetime app support for your published web app. If you have any questions or concerns, we are always happy to assist you.  
Customization also available: We can also help you if you want to customize specific pages of your app, and the cost for that is quite reasonable. It totally depends upon the complexity of app customization.   
There are enough reasons that we have provided for you to choose Swing2App as your free app development platform.
Still doubtful?
See for yourself!
App creation is completely free. You only need to pay when you want to publish your app on the app store.