Anyone interested in the future of software and how we will interact with computers in a few years will have heard of the term "no-code" platforms. No-Code is no longer a futuristic concept. It's a reality today.
Throughout history, people have been able to operate computers without ever writing a line of code. A similar transformation is occurring for people who want to develop apps, thanks to the explosion of no-code technology. Several no-code app makers are available in the market today, which can be of great benefit to non-coders.
The no-code movement is a relatively new movement, but it is projected to reach over $43 billion in market capitalization by 2023. The recent explosion is the result of decades of hard work and development that cannot be overlooked.

Here are some predictions related to no-code / low-code platforms that further strengthen our claim: 
The Gartner forecast for no-code/low-code development tools was released in early 2021. Gartner predicted a 23% increase in the global market for remote working due to the Covid-19 pandemic.  
Harvard Business Review states that low-code/no-code platforms have evolved from just offering function-specific tools to enabling a wider range of employees to truly own their automation and build new software applications without coding while increasing organizational productivity.
As per the Business Wire, the future is low-code / no-code is expected to grow at a rate of 44.4% by 2022. 
Now you might be wondering – What are no-code platforms? What are the advantages or are there any disadvantages? What is the future of no-code, or is the just hype?
We shall answer all this and much more in our article today. 
What is No-Code?
A no-code framework is a software design system that empowers even non-technical people to design and execute software without writing a line of code.
It was a few years ago that if you had a great idea for a game, app, or another program, the only way to make it happen was either to know how to code or to be willing to learn on the go. Alternatively, if you had money, you could hire someone to do it for you. That were the only options.
It's no longer necessary to master a whole programming language to work on whatever idea strikes you. However, you will still need to be persistent and hardworking, but the hurdle of technical knowledge has been greatly reduced.
You can now also build fully functional, responsive web apps(using No-Code app maker) or websites without coding with no-code tools. But it goes a bit deeper than that.
Even no-code platforms are built using code. Rather than writing code, no-code platforms provide building blocks (like Legos) for every website or application, such as pages, data storage, and display, user profiles, and file uploads. Users can then connect these elements together into their own applications through drag and drop or other human-readable commands without writing code.  
With their user-friendly interfaces and drag-and-drop capabilities, these tools make it easy to visualize the implementation process and describe the business logic in an easy manner.
Examples of No-Code tools
1. No-Code app makers: There are plenty of No-Code app makers out there, some are platforms, and some provide both android app maker as well as an iOS app maker.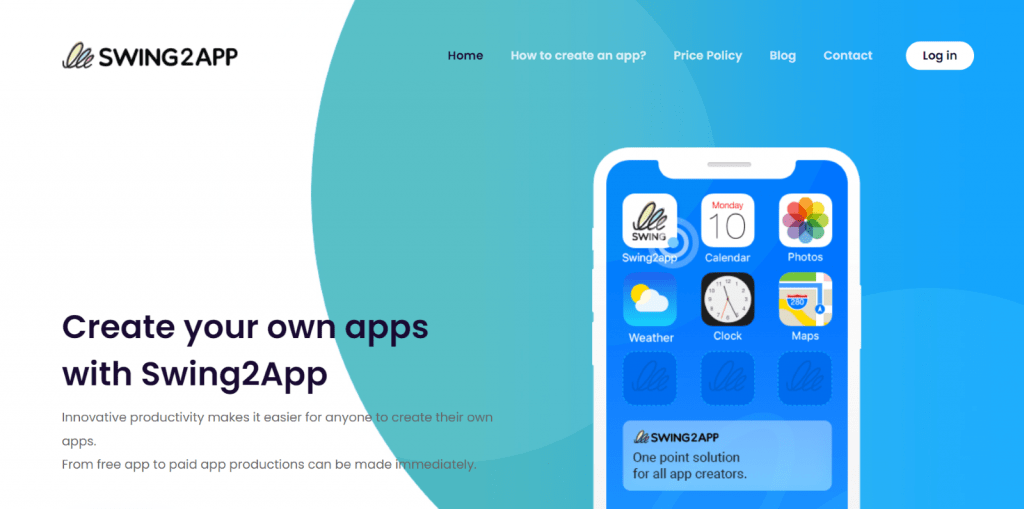 The No-Code app maker platforms are plenty so finding the best one for you might be a difficult task. However, with Swing2App you can create the best web app for your website for both android and iOS at the same time as well cost. Swing2App is the best No-Code app maker for all the non-tech entrepreneurs or small businesses looking to create an app for their websites.
2. Website Builders
Some of the popular no-code tools in the market are website builders. Many entrepreneurs and small businesses have created their own websites using a service like Wix or Shopify, something which was totally unthinkable a decade back. Earlier, you needed to know at least HTML or CSS to create a basic website.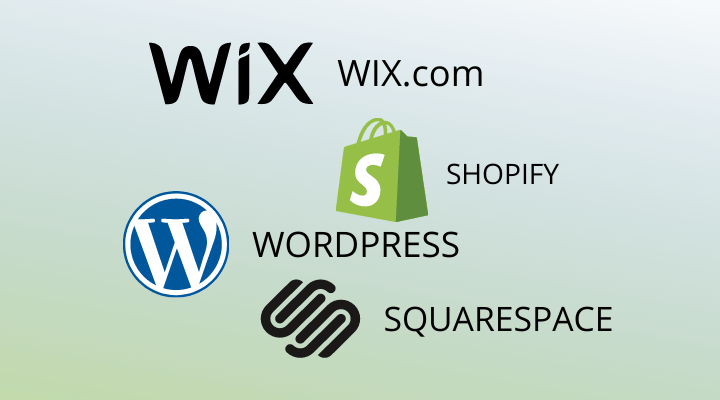 3. Automation Tools
Automation tools such as Zapier and Trello are another huge part of the no-code tools. They're probably the best introduction to how no-code works since they're so simple. Most of the time, they simply communicate one program with another. And this really helped during Work from Home as these tools made communication with the team members easier.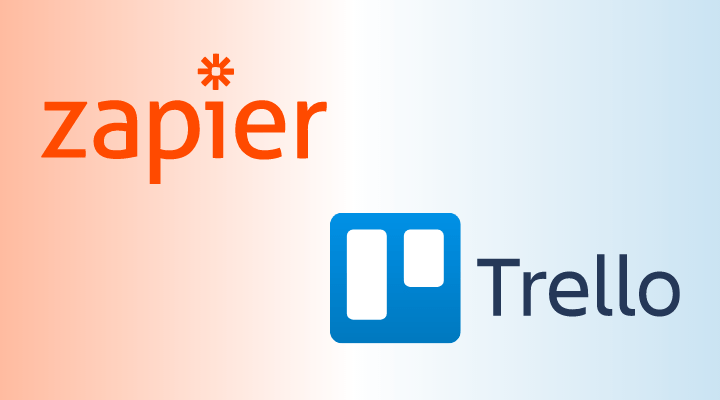 For example, every time you're tagged on a Facebook or Instagram picture, a copy is sent to your Gmail or Dropbox.
No-Code vs Low- Code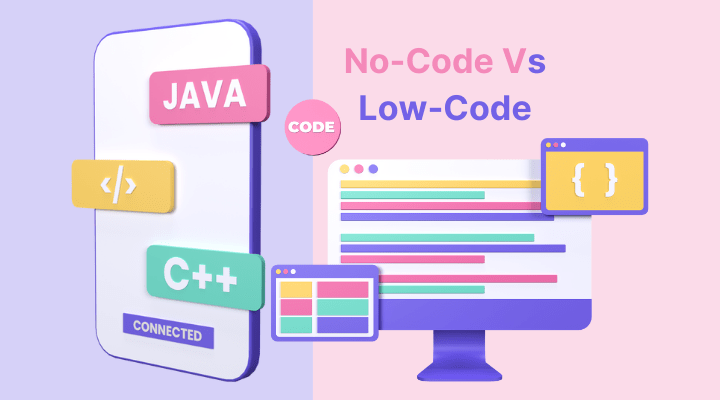 The main difference between low-code and no-code technology is the term no-code is used to accomplish even the most basic features without any code. While the low code is powerful, but you need to do at least some coding for customizations or specific use. 
| | | |
| --- | --- | --- |
| | N0-CODE | LOW CODE |
| CODING | ❌ | ✅ |
| EASY | ✅ | ❌ |
| COST-EFFECTIVE  | ✅ | ❌ |
| CITIZEN DEVELOPMENT | ✅ | ❌ |
| AGILITY | ❌ | ✅ |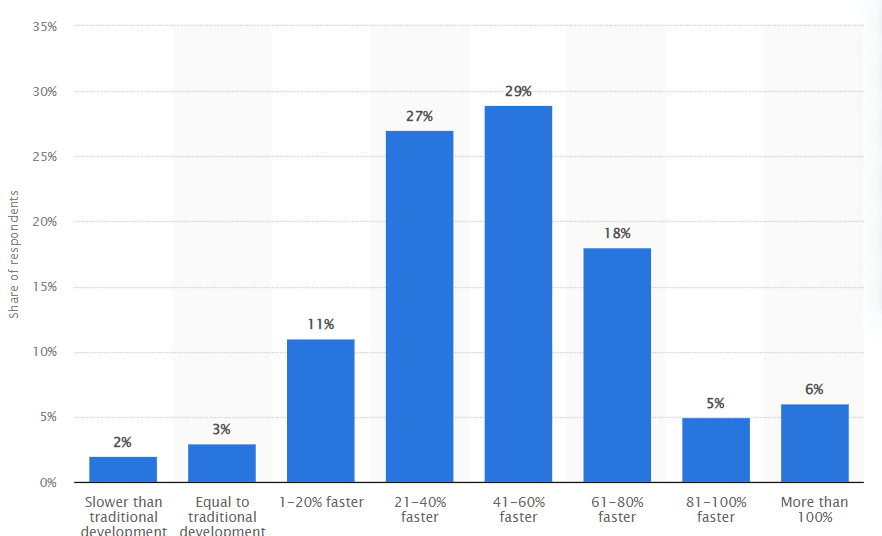 Moreover, as per Statista, 29% people agree that no-code development is 40-60% faster than low-code development process. No-code and low-code platforms help to reduce pressure on IT team as the technology allows businesses to develop applications themselves. This is because little to no coding expertise is required for working with no-code and low-code platforms. 
Now, let's focus on no-code app maker and the development for all the app enthusiasts out there.
The top 5 benefits of no-code app development platform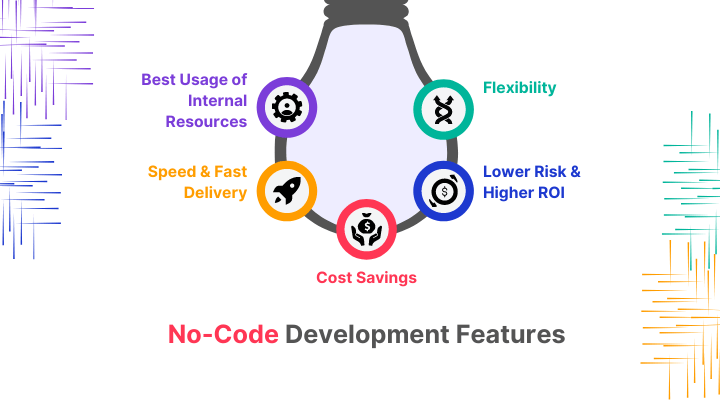 A No-Code App maker is fundamentally changing the way mobile apps or web apps are created and published. It benefits not only the entrepreneurs and small business owners but also the experts who wish to make their job easy. With a professional no-code app maker like the Swing2App you can convert any website into an app in a few minutes, which coding it might take months!
1- Best Usage of Internal Resources
With no-code app makers, organizations can work perfectly even without IT support. When using no-code app maker, anyone with basic skills can develop apps aa per their business's needs without the need to outsource any work.
2- Speed: Fast Delivery
Compared to conventional coding technique, no-code app development platforms reduce the creation time, because developers don't need to write each line of code.
3-Cost Savings: Reduce Maintenance
Complex coding projects can adversely impact an enterprise, not just in terms of hiring specialized IT staff, but also in terms of future legacy code maintenance. This can be a huge drain on an IT department resources and company funds.
With no-code app development platforms, there is no need to maintain legacy code. No-Code App makers like Swing2App allow you to build custom apps without coding. This results in faster app building with zero maintenance costs, and more time for business and IT teams to focus on other matters. With Swing2App no-code app development platform you can create apps for both iOS and Android at a time ( hybrid apps) so it is time-saving too!
4-Lower Risk & Higher ROI
Using a No-Code app maker, businesses /citizen developers can easily build and customize apps with the easy user interface. As a result, in-house tech staff can focus on solving other problems rather than struggle with application development challenges. Moreover, No-Code app development platforms help in bridging the skill gaps and lower company risk, resulting in higher ROIs.
5- Flexibility: Build it how you like it
Traditional software development is deep-rooted in rigid data models ad legacy coding.
With no-code app maker, instead of a data model your data is stored in a JSON, this allows you to load data much faster, more logical manner. No-code app development platforms give you the flexibility to start building app immediately, with full flexibility to adjust on the go and completely redirect when necessary.
In short, with no-code app maker you won't spend countless hours coding for a minor change.
Read more about Swing2App no-code app maker benefits: Why Does Your ECommerce Website Need An App? Convert Your ECommerce Website Into An App Now!
What kind of apps can I build with No-code?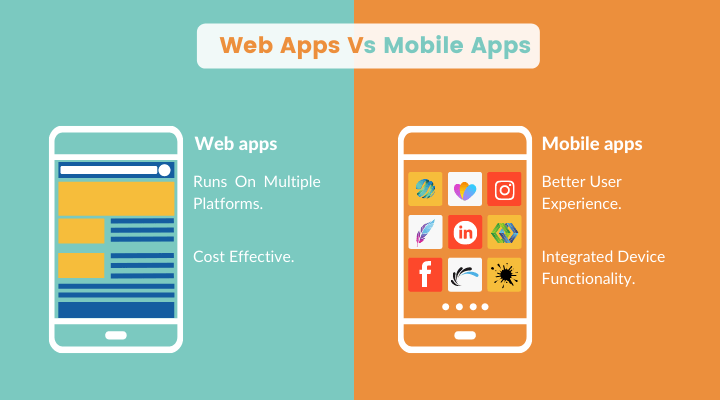 Web applications:
Leading enterprises use no-code app development platforms to build advanced customer-oriented applications. A web application can help you to enhance customer retention rate and create a brand.
With no-code app maker you can create membership apps, e-commerce store apps, online course apps, and much more – you can build fully interactive applications that will boost your sales as well as reach.
With Swing2App no-code app maker, you can convert your website into an app in just 5 minutes.
Read further about Swing2App website to app convertor: Best Website To App Converter: Why Should You Choose Swing2App
Mobile apps: You can build an app from scratch too using no-code app maker that works natively and seamlessly on the smartphones. You can even publish these in the Apple App Store or Google Play Stores that, people can download and use it.
Here you can learn how to use Swing2App no-code app maker's templates to create a mobile app. 
Swing2App provides you with pre-built templates, however you can also use Image map or HTML editor too to code the essential parts of your app. Furthermore, you don't have to pay until you wish to upload your app. It is totally free to try!
The future of no-code empowers no-coders
What makes no-code app maker so powerful is not that it is a new way to develop apps. No-code's power lies in letting anyone build a website or an app. Coding has very steep learning curve – it takes another language just to code a simple calculator function, let alone a complex and responsive application. Today's no-code app development platforms can mimic the work of a small team of developers. Innovative companies in this space are working on making no-code app makers not only more powerful, but also more intuitive and simpler to use. No-code technology will democratize access to app building: now anyone can create an app, even you too!
SO WHY WAIT ANYMORE?